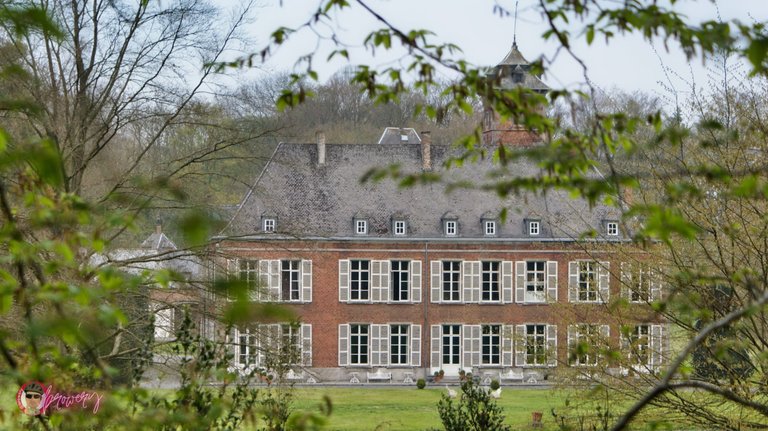 [PL] Miałem dziś ostatni dzień wolny w tym tygodniu, do połowy maja tak się mi kalendarz w pracy ułożył, że wszystkie weekendy pracujące, ale później będzie urlop. Już wczoraj umówiłem się z kolegą na wspólny spacer, nasz wybór padł na okolice miasteczka Écaussinnes. Ja byłem tam już kilka razy przejazdem na rowerze, a także w zeszłym roku na dłuższym spacerze po okolicy.
[EN] Today was my last day off this week, my work schedule is such that all weekends are working until mid-May, but then it will be holidays. I had already agreed with a friend yesterday to go for a walk together, our choice was the area around the town of Écaussinnes. I've been there a few times already on a bike ride, and also last year on a longer walk in the area.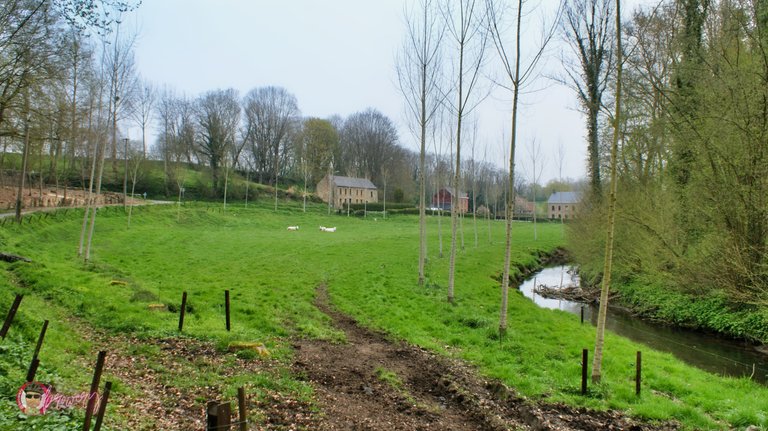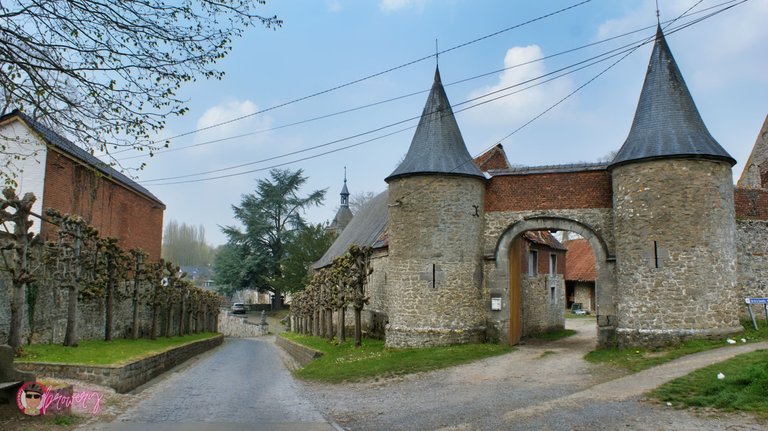 [PL] W przeciwieństwie do jesiennego spaceru, tym razem ograniczyliśmy się tylko do miasteczka i najbliższych okolic, dzięki temu lepiej mogliśmy poznać te urokliwie położone miasteczko o bardzo bogatej historii. Myślę, że do końca tygodnia popełnię dłuższy post na ten temat, dziś tylko parę zdjęć.
[EN] Unlike the autumn walk, this time we limited ourselves to the town and its immediate surroundings, so we could get to know this charmingly located town with a very rich history. I think I will make a longer post about it by the end of the week, today just a few photos.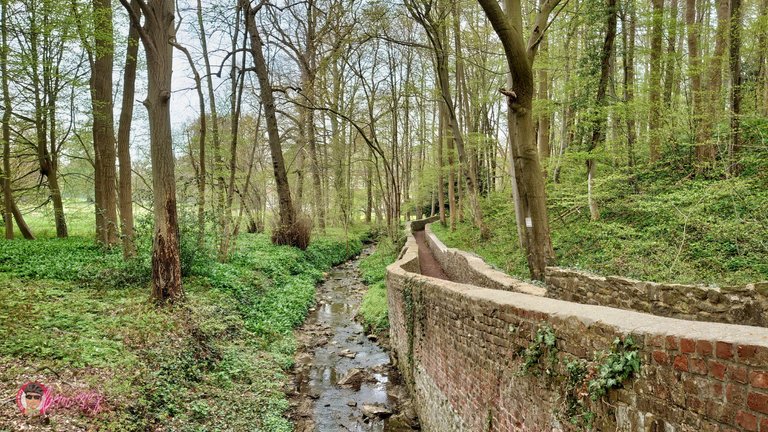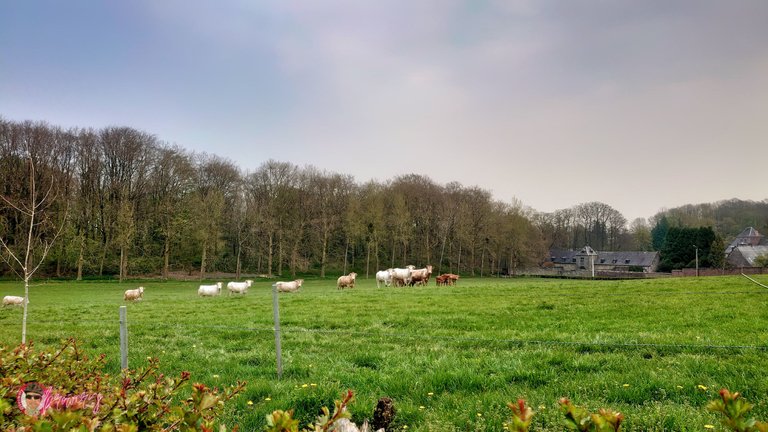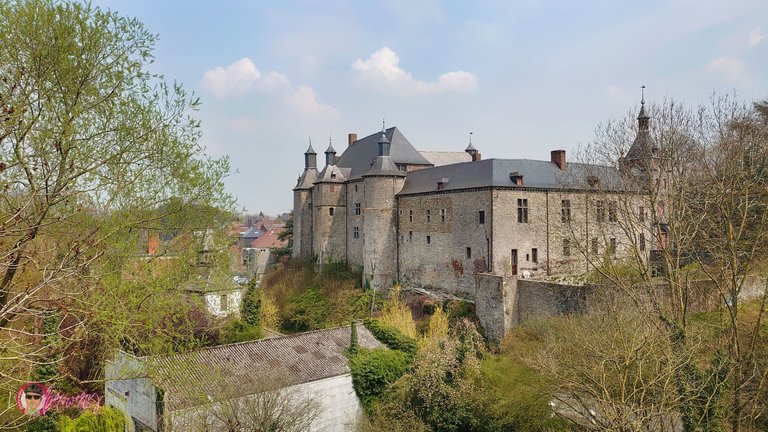 [PL] Wracając już do samochodu zobaczyliśmy uchylone drzwi do kościoła, zachęciło nas to do wejścia. Jakby ktoś nie wiedział to tak wygląda ograniczenie liczby wiernych wewnątrz świątyni w czasie pandemii, to nie pierwszy raz, gdy takie coś widziałem w belgijskich kościołach. Wczoraj żona opowiedziała mi jaką miała przygodę związaną z ograniczeniami. Szła przez pusty park niedaleko naszego mieszkania w Polsce, zdjęła na chwilę maseczka, bo nikogo nie było, a tu nagle zza rogu wychodzi para staruszków. Nie zdarzyła maseczki założyć, a słyszała: "To przez takich jak Ty my umieramy!!!" Kurtyna
[EN] On our way back to the car we saw the door to the church open, which encouraged us to enter. In case anyone didn't know, this is what the restriction of the number of believers inside a church during a pandemic looks like, it's not the first time I've seen such a thing in Belgian churches. Yesterday, my wife told me about an adventure she had in connection with the restrictions. She was walking through an empty park near our flat in Poland, she took off her mask for a moment because there was no one around, and suddenly a couple of old people came around the corner. She did not happen to put on her mask, but she heard: "It's because of people like you that we die!!!" Curtain.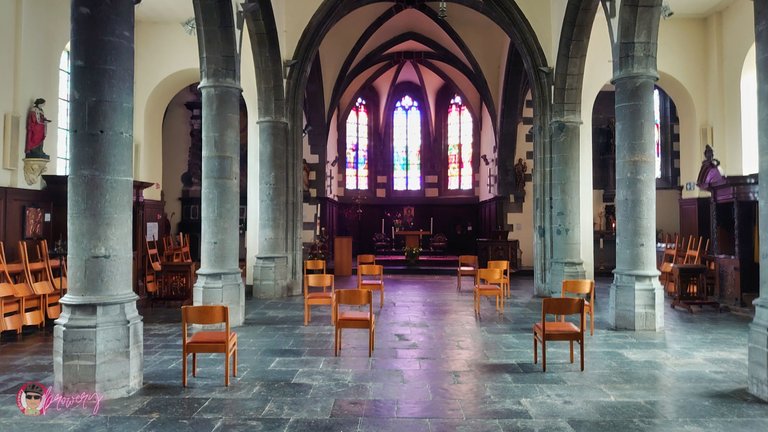 Dystans pokonany w 2021 roku: 1281,16 km - z podziałem na dyscypliny:
| Dyscyplina | Dystans |
| --- | --- |
| Spacer / Marsz / Nordic Walking | 966,18 km (+9,90 km) |
| Kolarstwo / Rower MTB | 219,61 km |
| Jogging / Bieganie | 95,37 km |
---
For #POLIAC stay tunned, see you in June

This report was published via Actifit app (Android | iOS). Check out the original version here on actifit.io




21134