Fatass Journal... 2021#134 - July 13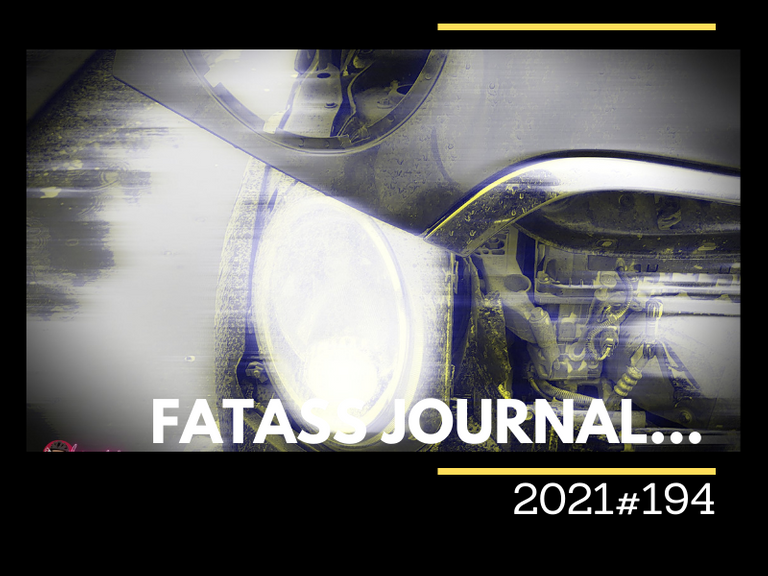 [POL] W zasadzie to nie wiem co pisać. To był zwykły dzień, ogarnąłem w domu i zbierałem się do pracy na noc, kiedy zadzwoniła córka, że miała wypadek. Spytałem tylko, czy z nią wszystko dobrze i gdzie jest? Z nią było wszystko dobrze, a wypadek był vis-a-vis wjazdu do bazy. Byłem na miejscu po kilku minutach, w tym czasie zjawiła się już policja z posterunku po drugiej stronie drogi.
---
[ENG] Actually, I don't know what to write. It was a normal day, I was cleaning up at home and getting ready to go to work for the night when my daughter called to say she'd had an accident. I just asked if she was okay and where was she? She was fine and the accident was vis-a-vis the entrance to the base. I was at the scene after a few minutes, by which time the police had already arrived from the station across the road.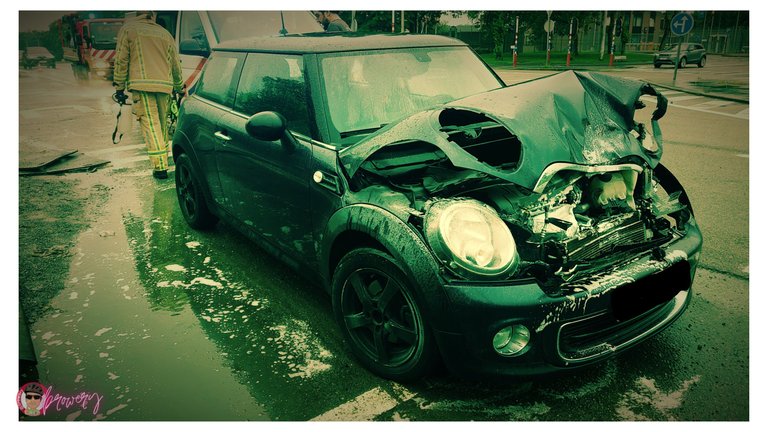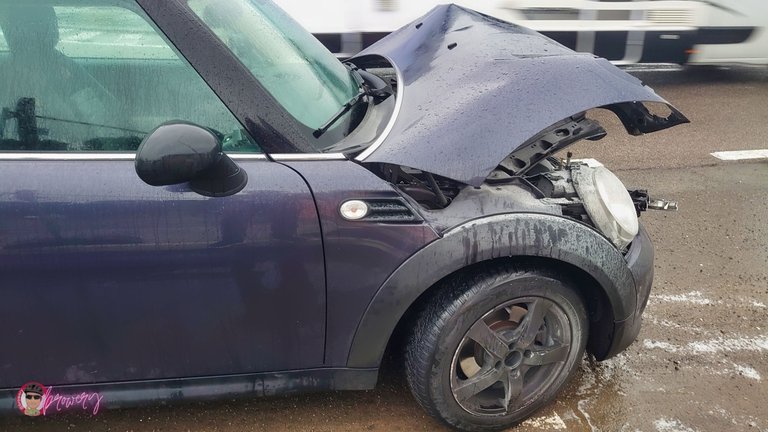 [POL] Okazało się, że ruszyła z innymi samochodami spod świateł, przed samochód, który jechał przed nią wyjechał z zatoczki autobusowej autobus. Samochód przed nią gwałtownie zahamował, a ona już nie zdążyła. W tamtym aucie wielkich szkód nie było, bo był to duży SUV, a Mini wygląda jak wygląda. Policjanci byli bardzo pomocni, bo sami skontaktowali się z ubezpieczycielem, zgłosili zdarzenie i zadysponowali lawetę. Po około godzinie auto było zabrane, a ja pojechałem prosto do pracy, bo i tak byłem już spóźniony. Jutro zamiast wylegiwać się po nocy trzeba będzie ogarnąć temat rzeczoznawcy i naprawy. C'est la vie.
---
[ENG] It turned out that she had started with other cars from the traffic lights, a bus pulled out of a bus bay in front of the car in front of her. The car in front of her braked violently and she did not make it. There wasn't much damage to that car, as it was a large SUV, and the Mini looks like it does. The police officers were very helpful as they contacted the insurance company themselves, reported the incident and dispatched a tow truck. After about an hour the car was taken away and I went straight to work, as I was already late anyway. Tomorrow, instead of lying down at night, I will have to deal with the subject of the appraiser and repairs. C'est la vie.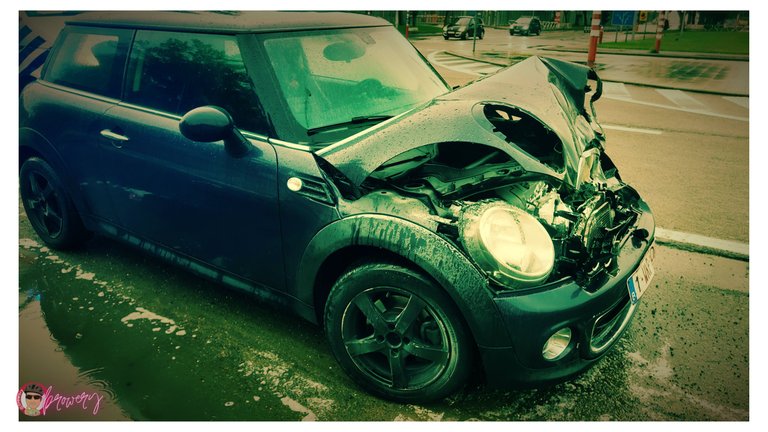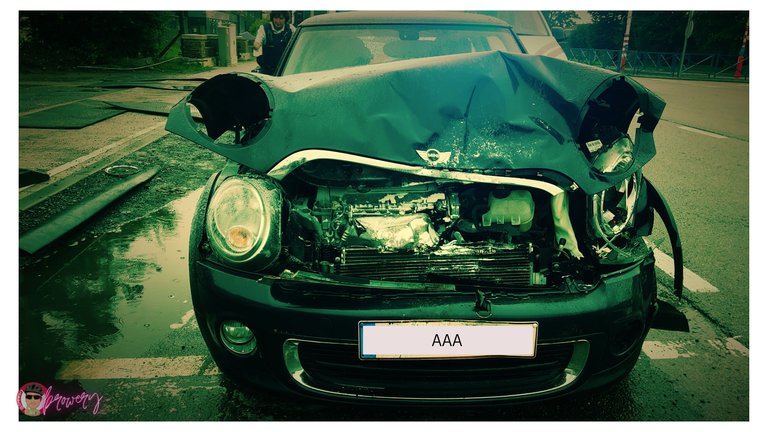 Dystans pokonany w 2021 roku: 2435,15 km - z podziałem na dyscypliny:
| Dyscyplina | Dystans |
| --- | --- |
| Spacer / Marsz / Nordic Walking | 1709,50 km (+5,70 km) |
| Kolarstwo / Rower MTB | 582,16 km |
| Jogging / Bieganie | 144,19 km |
---

Results of Round 42 (12th July 2021):
Ranking table for #POLIAC after the 42nd round:
Actual ranking table for #POLIAC you could find here.
14th July 2021 - Round 44:
Full tournament schedule with actual results here. Good luck!!!

This report was published via Actifit app (Android | iOS). Check out the original version here on actifit.io




16156

---
---