Fatass Journal... 2021#204 - July 23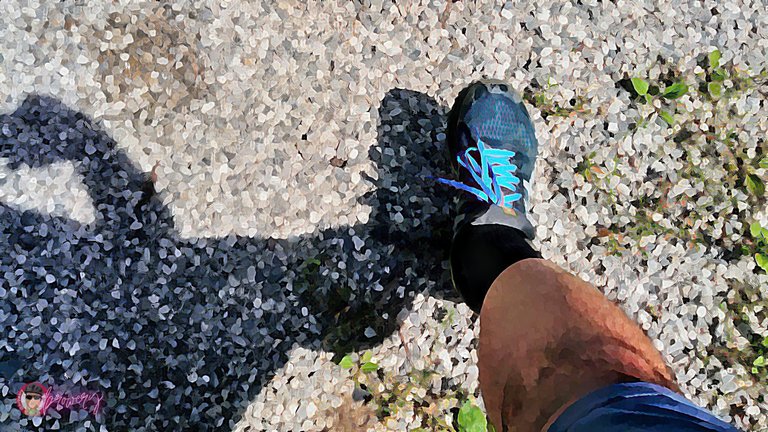 [POL] Wczoraj wieczorem córka organizowała urodzinowego grilla dla znajomych, a rano okazało się, że mamy tylko dwie kiełbaski śląskie. Myślała, że jest więcej, ale najwidoczniej zjedliśmy. W Polsce to poszłoby się do Żabki za rogiem i po sprawie. W Belgii natomiast zrobił się z tego problem, bo kiełbasy dostępne w sklepach nie nadają się na grilla. Wsiadłem więc w samochód i pojechałem do najbliższego "polskiego" sklepu w Charleroi (około 50 km), na wszelki wypadek kupiłem więcej, jak coś to można zamrozić na później.
Przed pracą zdążyłem jeszcze zrobić około godzinny spacer z kijkami po lesie w Havre, dawno tam nie byłem, bo czekałem aż porządnie wyschnie po ostatnich ulewach. Na koniec spaceru zauważyłem, że zostało mi około 10% audiobooka do końca, szkoda było odkładać to na następny dzień, zwłaszcza, że książka mnie wciągnęła i chciałem poznać zakończenie. Po ogarnięciu najważniejszych spraw w pracy wyszedłem na jeszcze jeden spacer, żeby dokończyć słuchanie książki.
---
[ENG] Last night my daughter organised a birthday barbecue for friends, and in the morning we found that we only had two Silesian sausages. She thought there were more, but apparently, we ate them. In Poland, I would go to the Żabka around the corner and problems solved. In Belgium, however, this became a big problem because the sausages available in shops are not suitable for barbecues. So I took the car and drove to the closest "Polish" shop in Charleroi (about 50 km), just in case I bought more, if they did not eat, we can freeze it for next time.
Before work, I managed to take an hour nordic-walking walk in the forest in Havre, I have not been there for a long time, because I waited for it to dry out after the last rain. At the end of the walk I noticed that I had about 10% of the audiobook left to finish, it seemed a shame to put it off until the next day, especially as the book had drawn me in and I wanted to know the ending. In the evening after taking care of the important things at work, I went out for another walk to finish listening to the book.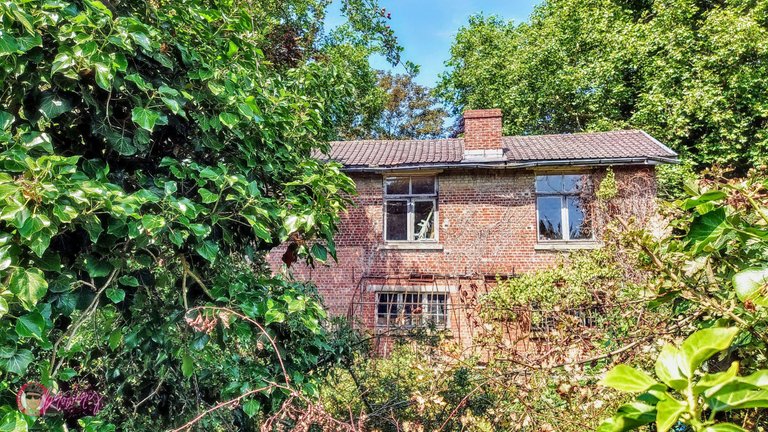 Dystans pokonany w 2021 roku: 2552,45 km - z podziałem na dyscypliny:
| Dyscyplina | Dystans |
| --- | --- |
| Spacer / Marsz / Nordic Walking | 1826,10 km (+14,70 km) |
| Kolarstwo / Rower MTB | 582,16 km |
| Jogging / Bieganie | 144,19 km |
---

[POL] Wczoraj wspominałem, z perspektywy czasu żałuję, że wprowadziłem współczynnik, bo z tego co widzę nie mobilizuje on do walki słabszych uczestników. Poświęciłem dziś trochę czasu na przeanalizowanie w ilu przypadkach wykorzystanie współczynnika rzeczywiście miało wpływ na zmianę wyników. Okazało się, że dotychczas było to 18 razy, dodatkowo policzyłem który z gigantów najbardziej stracił (4 - @cezary-io, @masoom, 3 - @practicaleric), a który z uczestników skorzystał (4 - @davidesimoncini, 3 - @sk1920). Mój magiczny arkusz kalkulacyjny oblicza min. średnią każdego z uczestników i wyszło mi, że w trakcie turnieju kilku uczestników zbliżyło się do średniej "gigantów", w związku z tym wprowadziłem niewielką zmianę. Jeżeli średnia w trakcie turnieju przekroczyła 24K to współczynnik nie zadziała, ofiarami tej zmiany padli @venan, @flaxz i @browery. Poskutkowało to, że skorygowałem wyniki 4 pojedynków na korzyść gigantów, widoczne to jest w terminarzu z komentarzem "change". Poniżej prezentowana tabela już uwzględnia zmiany.
---
[ENG] I mentioned yesterday that, in retrospect, I regret that I introduced the coefficient because, as far as I can see, it does not mobilise weaker participants to fight. Today I took some time to analyse in how many cases the use of the coefficient really had an impact on changing the results. It turned out that so far it was 18 times, in addition, I counted which of the giants lost the most: 4 - @cezary-io, @masoom, 3 - @practicaleric, and which of the participants benefited the most: 4 - @davidesimoncini, 3 - @sk1920. My magic spreadsheet calculates the min average of each participant and I found that during the tournament a few participants came close to the "giants" average, so I made a slight change. If the average during the tournament exceeded 24K then the factor would not work, the victims of this change were @venan, @flaxz and @browery. As a result, I have adjusted the results of 4 duels in favour of the giants, this can be seen in the schedule with the comment 'change'. The table below already takes the changes into account.
Results of Round 52 (22nd July 2021):
Ranking table for #POLIAC after the 52nd round:
Actual ranking table for #POLIAC you could find here.
24th July 2021 - Round 53:
Full tournament schedule with actual results here. Good luck!!!

This report was published via Actifit app (Android | iOS). Check out the original version here on actifit.io




41663

---
---