Fatass Journal... 2021#208 - July 27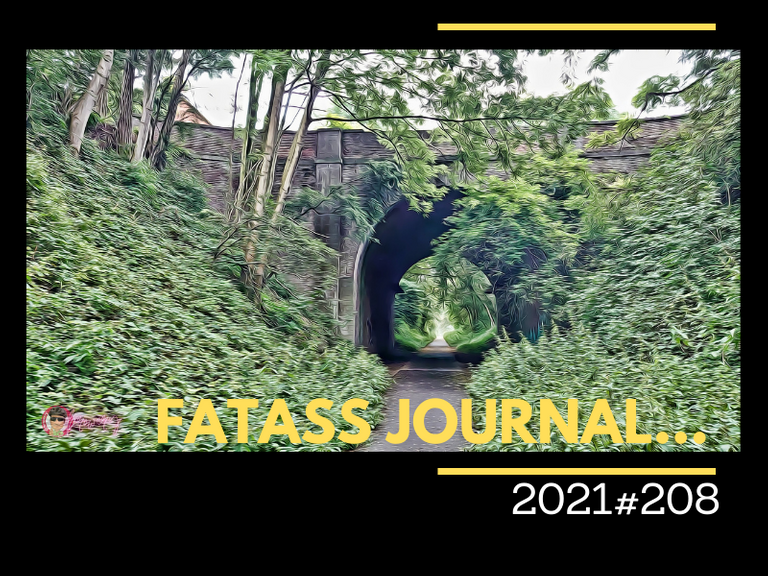 [POL] W chwili, gdy publikuję ten raport to właściwie jestem już na urlopie. Właśnie skończyłem ostatnią nockę i zaczynam dwa tygodnie odpoczynku, muszę przyznać, że ostatni miesiąc był dla mnie bardzo pracowity, dodatkowo jeszcze stres związany z wypadkiem córki. To wszystko sprawiło, że wyglądałem tego wolnego "jak kania dżdżu". Dziś i jutro mam czas, żeby się porządnie wyspać i spakować, bo w czwartek wieczorem ruszamy z córką na południe. Niezbędne dokumenty wypełnione i wydrukowane już kilka dni temu, ale i tak codzienne przeglądanie internetu zaczynam od aktualnej sytuacji we Włoszech, bynajmniej nie chodzi tu o sytuację metrologiczną, bo jestem pewien doskonałej pogody.
Bardzo rzadko robię sobie drzemkę przed nocką, muszę być bardzo zmęczony i tak właśnie było wczoraj. Nie miałem okazji dobrze odespać poprzednich zarwanych nocy, a na dodatek musiałem wczoraj wstać wcześniej, żeby zawieźć córkę na umówioną wizytę. Zamiast wracać do domu i za chwilę po nią jechać postanowiłem zrobić sobie spacer w okolicach Frameries, nigdy wcześniej nie miałem okazji tam spacerować, ale często jeździłem tam na rowerze. Jest to typowe pogórnicze miasteczko jakich pełno w okolicy, zabudowa dość zwarta i mało ciekawa. Jedyną atrakcją jest "Le Pass", czyli "park przygód naukowych w byłej kopalni węgla, z interaktywnymi placami zabaw i wciągającymi eksponatami". Nigdy tam nie byłem, ale z opisów wygląda to na coś podobnego do Centrum Nauki Kopernik w Warszawie.
---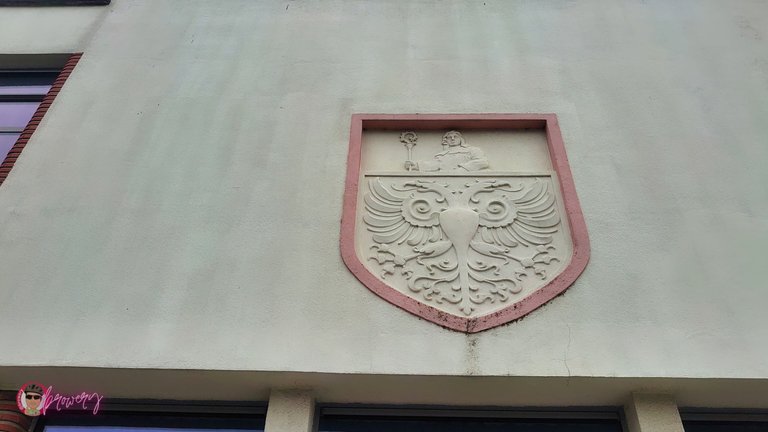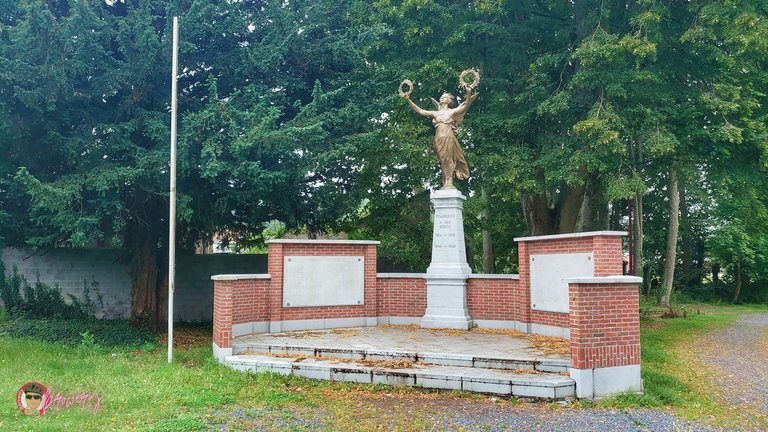 [ENG] At the moment of publishing this report, I am almost on holiday. I have just finished my last night and I am starting two weeks of vacation. I must admit that the last month was very busy for me, plus the stress related to my daughter's accident. Today and tomorrow I have time to sleep well and pack for trip, because on Thursday evening I and my daughter will be on our way to the south. The necessary documents were filled in and printed out a few days ago, but I still start my daily surfing on the internet with the current situation in Italy, and not just the metrological situation, as I am sure the weather will be perfect.
I very rarely take a nap before a night's sleep, I must be very tired and this is what happened yesterday. I haven't had a chance to sleep well the previous nights, and on top of that I had to get up early yesterday to drive my daughter to an appointment. Instead of going home and picking her up, I decided to go for a walk around Frameries. I had never walked there before, but I used to cycle there often. It is a typical mining town, like many in the neighbourhood, buildings are quite compact and not very interesting. The only attraction is "Le Pass", a "science adventure park in a former coal mine, with interactive playgrounds and engaging exhibits". I've never been there, but from the descriptions it looks like something similar to the Copernicus Science Centre in Warsaw.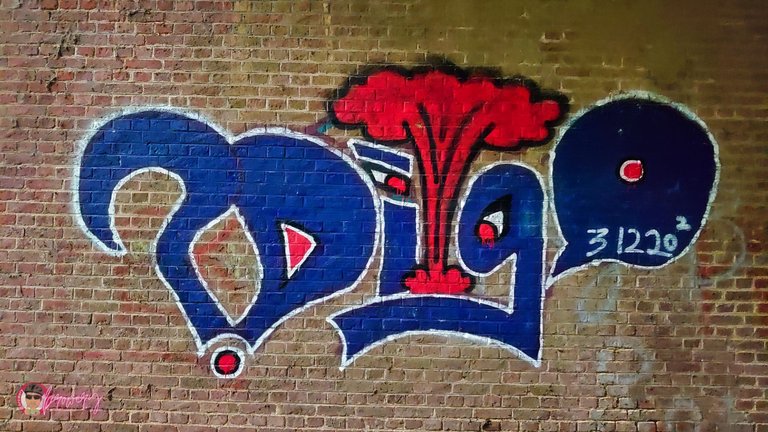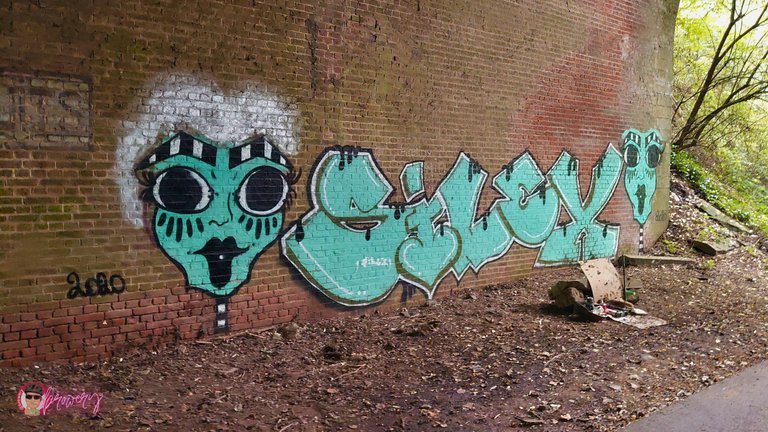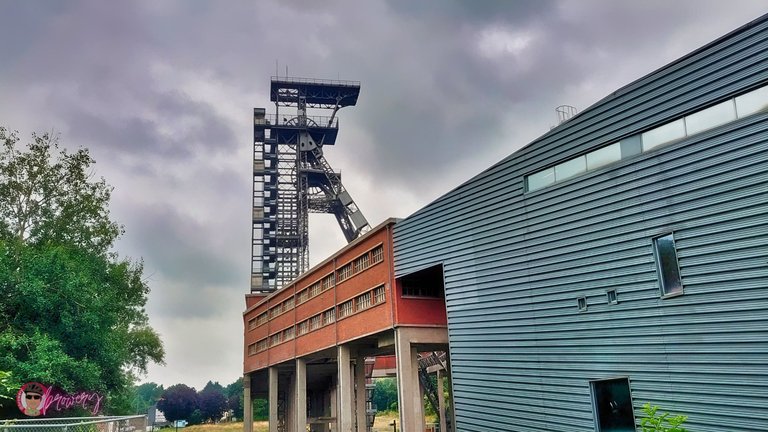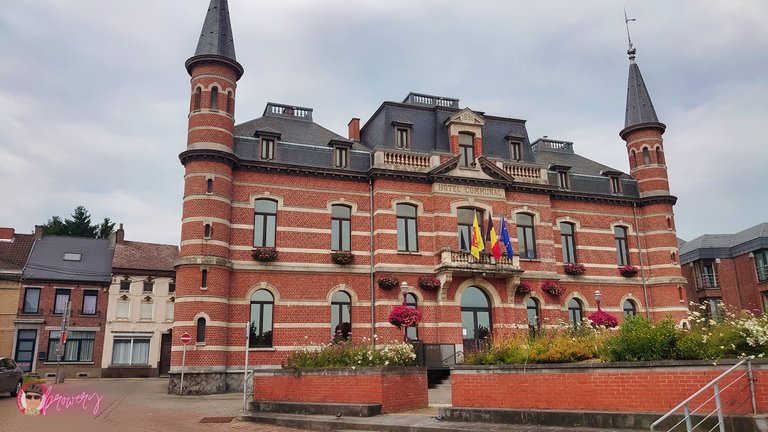 Dystans pokonany w 2021 roku: 2589,95 km - z podziałem na dyscypliny:
| Dyscyplina | Dystans |
| --- | --- |
| Spacer / Marsz / Nordic Walking | 1883,80 km (+10,20 km) |
| Kolarstwo / Rower MTB | 582,16 km |
| Jogging / Bieganie | 144,19 km |
---

[POL] Na dwie kolejki przed końcem turnieju zwycięzca wciąż nie jest znany, @manuvert utrzymuje niewielką przewagę punktową nad @practicaleric, ale musi uważać do końca do w przypadku najmniejszego potknięcia, będzie to wykorzystane przez rywala. Podobnie ma się moja sytuacja na trzecim miejscu, nieustannie czuję oddech @venan na plecach i mam świadomość, że będzie tak do samego końca. Wielkich zmian w tabeli się nie spodziewam, ale wciąż toczą się lokalne walki o poprawę pozycji. Trzymam kciuki za wszystkich, to już ostatni dzień dajcie z siebie wszystko!
---
[ENG] Two rounds before the end of the tournament, the winner is still unknown, @manuvert maintains a slight points lead over @practicaleric, but he has to be careful until the end, because the slightest slip-up will be taken advantage of by his rival. My situation in third place is similar, I can constantly feel the breath of @venan on my back and I am aware that it will be so until the very end. I do not expect big changes in the table, but there are still local fights to improve the position. Fingers crossed for everyone, this is the last day, give it your all!
Results of Round 56 (26th July 2021):
Ranking table for #POLIAC after the 56th round:
Actual ranking table for #POLIAC you could find here.
28th July 2021 - Round 58: LAST ROUND!!!
Full tournament schedule with actual results here. Good luck!!!

This report was published via Actifit app (Android | iOS). Check out the original version here on actifit.io




27054

---
---