Fatass Journal... 2021#256 - September 13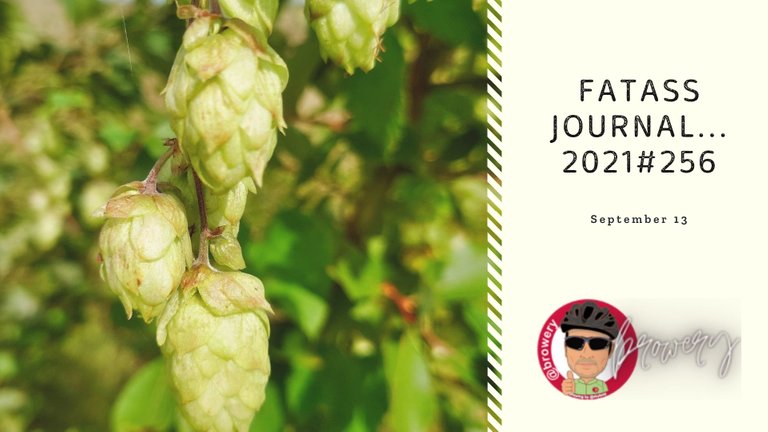 Takich poniedziałków nie lubię. Byłem z żoną na konsultacji u jej lekarki, żona wiązała duże nadzieje z tą wizytą, ale wyszła zdruzgotana, Mimo wcześniejszych zapewnień ze strony lekarki, że "działamy", okazało się, że na razie nie może pomóc żonie i trzeba czekać do następnego powrotu pokrzywki. Żona jest załamana, a ja bezsilny, jutro jedziemy na dwa dni do Poznania, to może będzie okazja, żeby zastąpić myśli o chorobie czymś innym.
[ENG] I do not like Mondays like this. I was with my wife on consultation with her doctor, my wife had high hopes for this visit, but she left devastated, Despite earlier assurances from the doctor that "we are working", it turned out that for now she cannot help my wife and we have to wait until the next return of urticaria. My wife is devastated and I am powerless. Tomorrow we are going to Poznan for two days, so maybe there will be an opportunity to replace thoughts of the disease with something else.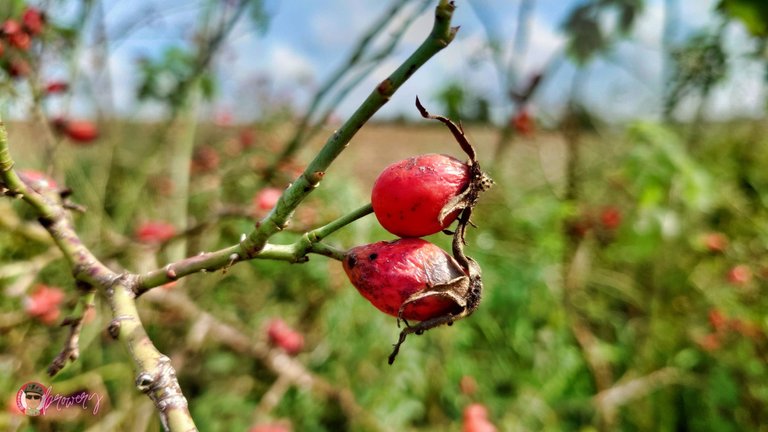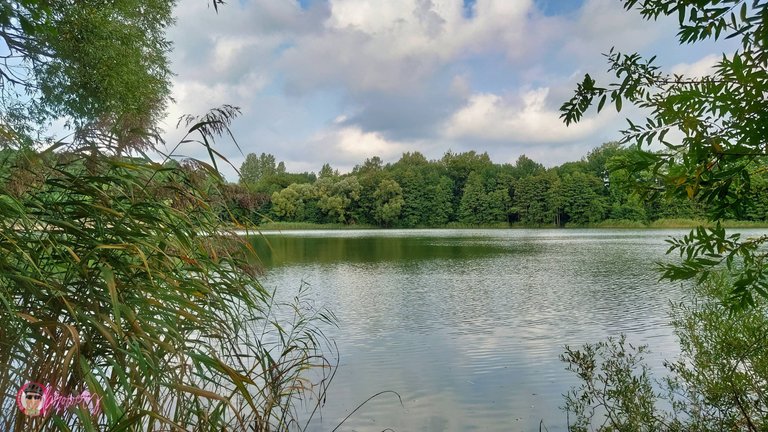 Wieczorem nie mogłem znaleźć sobie miejsca w domu, dlatego wyszedłem na spacer nad jezioro. Najgorsze w tym wszystkim jest to, że za parę dni muszę wrócić do Belgii, a żona zostanie tu sama :(.
[ENG] In the evening, I couldn't find a place in the house, so I went for a walk by the lake. The worst thing about it is that I have to go back to Belgium in a few days, and my wife will stay here alone :(.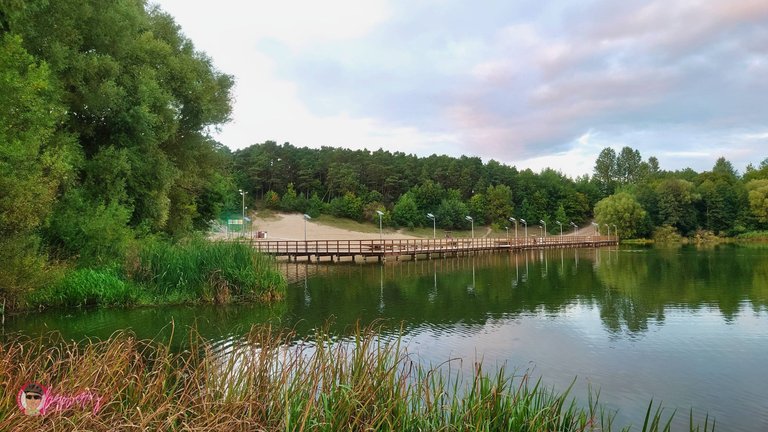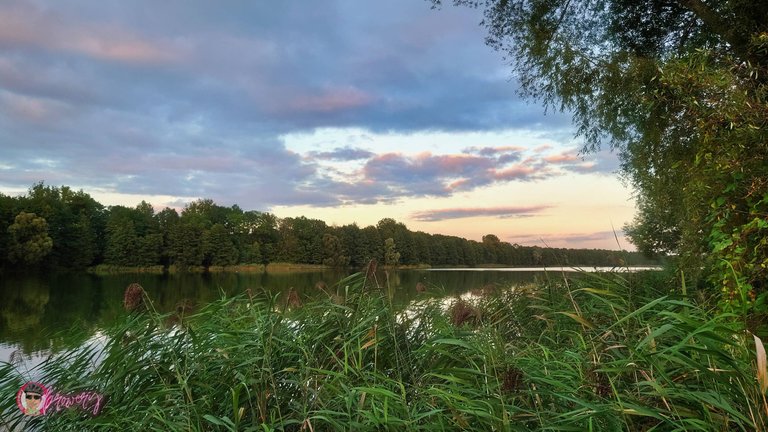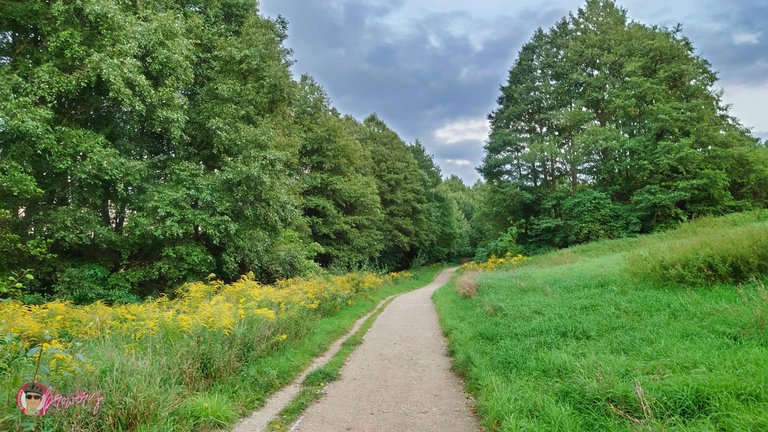 ---


Dystans pokonany w 2021 roku: 3243,83 km - z podziałem na dyscypliny:
| Dyscyplina | Dystans |
| --- | --- |
| Spacer / Marsz / Nordic Walking | 2387,83 km (7,00 km) |
| Kolarstwo / Rower MTB | 676,99 km |
| Jogging / Bieganie | 179,01 km |
---

Jutro i pojutrze nie będzie statystyk z Waszych raportów Actifit, turniej trwa w najlepsze, ale ja nie będę miał czasu na publikację pełnych raportów. Ograniczę się wyłącznie do swojego zwykłego raportu, zapewne w bardzo okrojonej wersji, bo pisanie na smartfonie nie jest moim ulubionym zajęciem. Tabele i wyniki pojedynków wracają w czwartek.
[ENG] Tomorrow and the day after, there will be no stats from your Actifit reports, the tournament is in full swing, but I will not have time to publish full #POLIAC reports. I will limit myself to my usual report, probably in a very truncated version, because writing on a smartphone is not my favourite activity. The tables and results of the duels will be back on Thursday.
LEAGUE ONE:
@manuvert rozsiadł się na pozycji lidera, po tygodniu rozgrywek jest jedynym niepokonanym. Na drugim końcu tabeli bez punktów po siedmiu dniach jest @homesteadlt, mam nadzieję, że to się wkrótce zmieni. W tej rundzie po 100 AFIT otrzymują: @ilodz24hd (drugi najwyższy wynik) i @masoom (pechowy przegrany z najwyższym wynikiem).
[ENG] @manuvert has spread himself into the leading position, after a week of games he is the only one unbeaten. At the other end of the table with no points after seven days is @homesteadlt, hopefully, that will change soon. In this round, 100 AFIT each receive: @ilodz24hd (second-highest score) and @masoom (unlucky loser with the highest score).
Ranking table for LEAGUE ONE after Round 7:
Tomorrow's pairs plus next two days:
The full tournament schedule for #POLIAC League One has been generated:
https://tournamentscheduler.net/schedule/MTE3ODUwODAxODY
LEAGUE TWO:
W drugiej lidze bez większych zmian, na czele trzy niepokonane dziewczyny z Bułgarii, ciekawe kiedy ktoś zdecyduje się na podjęcie walki z nimi. @cryptospa próbował z dość dobrym jak na niego wynikiem, ale musiał uznać wyższość. @notak zaskoczył swojego rywala, przez sześć rund uśpił czujność rywali i w końcu pokazał pazur, swoją drogą ciekawe czy kiwi mają pazury? W tej rundzie po 100 AFIT otrzymują: @pagane (drugi najwyższy wynik) i @giulius (pechowy przegrany z najwyższym wynikiem).
[ENG] In the second league without much change, in the lead three unbeaten girls from Bulgaria, I wonder when someone will decide to take the fight with them. @cryptospa tried with quite a good result as for him, but had to acknowledge superiority. @notak surprised his rival, for six rounds he lulled his rivals' vigilance and finally showed his claw, by the way, I wonder if kiwis have claws? In this round 100 AFIT each receives: @pagane (second-highest score) and @giulius (unlucky loser with the highest score).
Ranking table for LEAGUE TWO after Round 7:
Tomorrow's pairs plus next two days:
The full tournament schedule for #POLIAC League Two has been generated:
https://tournamentscheduler.net/schedule/MTE3ODU1MzY5NTE
Thank you all

This report was published via Actifit app (Android | iOS). Check out the original version here on actifit.io




24275

---
---