Day started badly with Samsung S8 complaining about detecting moisture and refusing to charge. Bad news as I use the phone for photos. No amount of tweaking restarts and soft resets would change anything. Turned it off and took battery pack. Maybe later.
We drove up to Blue Mountains for a house inspection - old family friends of my wife. I went walking down Birdwood Gully while she looked at the house. Hoped to find orchids on a first walk down the path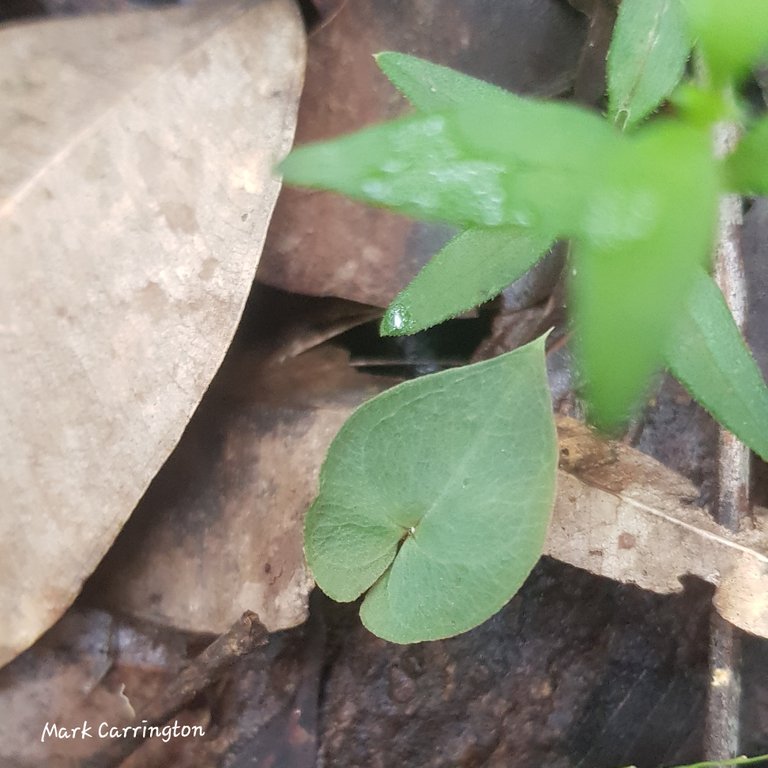 Early leaf form for acianthus orchid gives me hope. Did find a bud a bit further. Photo not in focus. Crossed behind one of the waterfalls - very slippery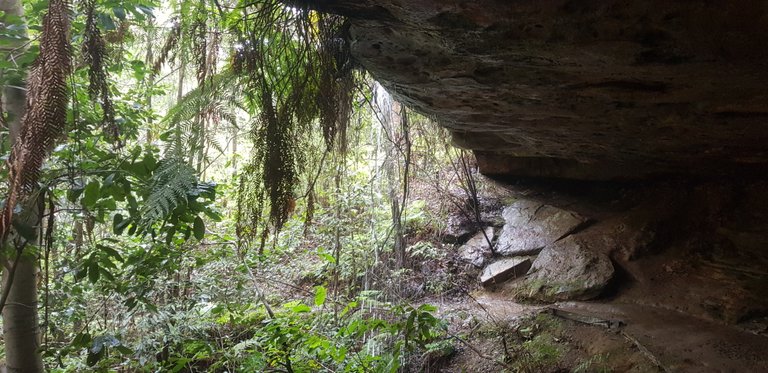 Did find orchids lower down as the gully opened out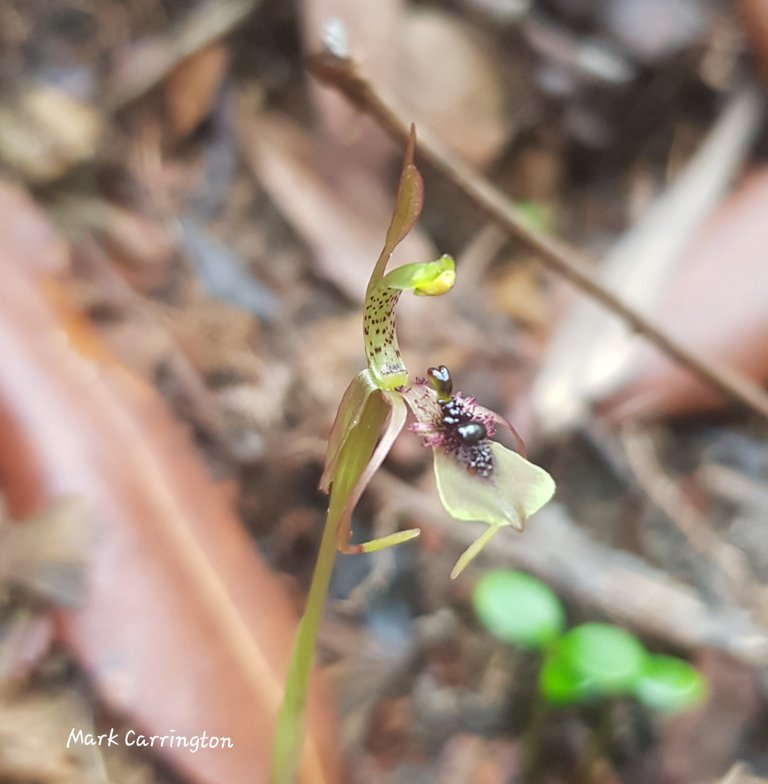 They were a lot more plentiful below the tumbling waterfall in the glen
Chiloglottis seminuda aplenty
Maybe better from this side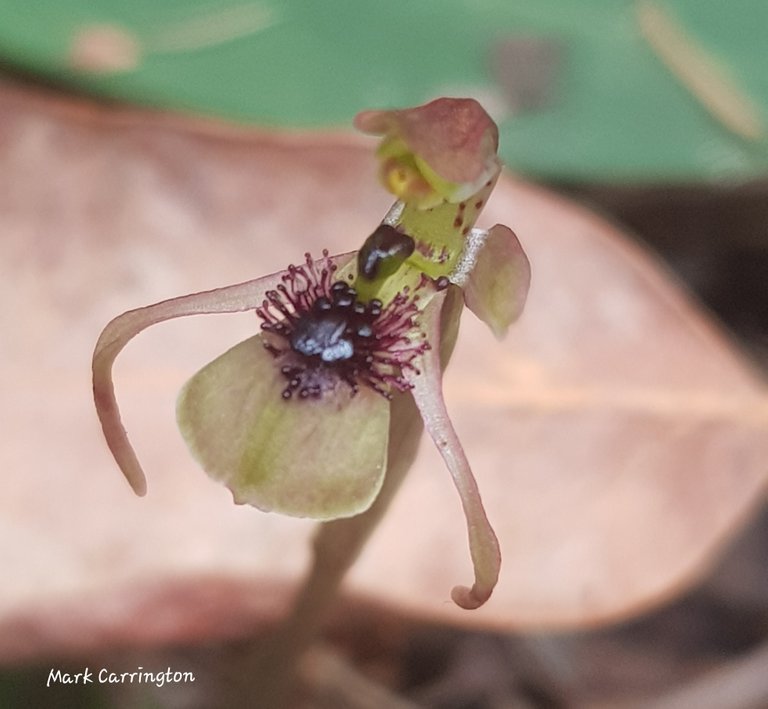 Did find deep in the scrub a different chiloglottis - sorry no side on as this helps to ID.
Key is the calli go further down - chiloglottis reflexa is my thought.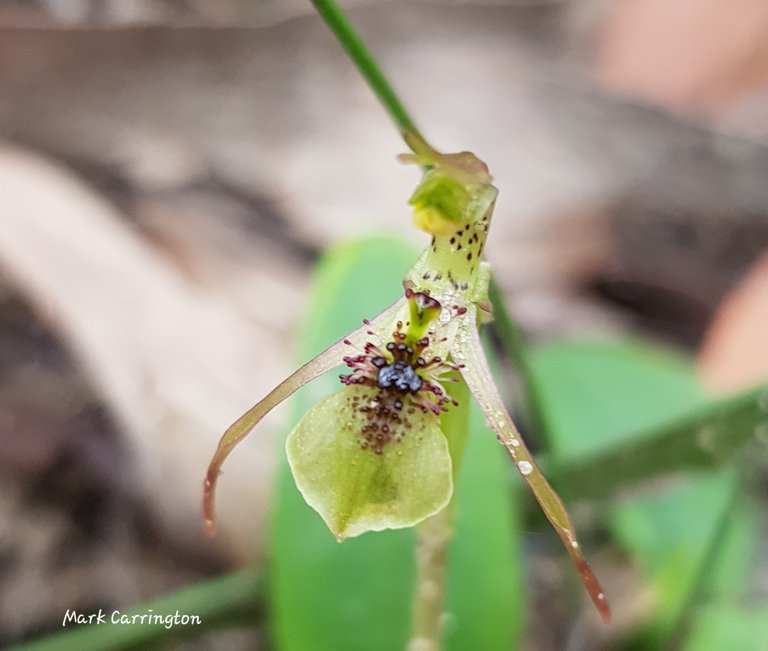 Started to track up away from the creek to make my way to the road
Side on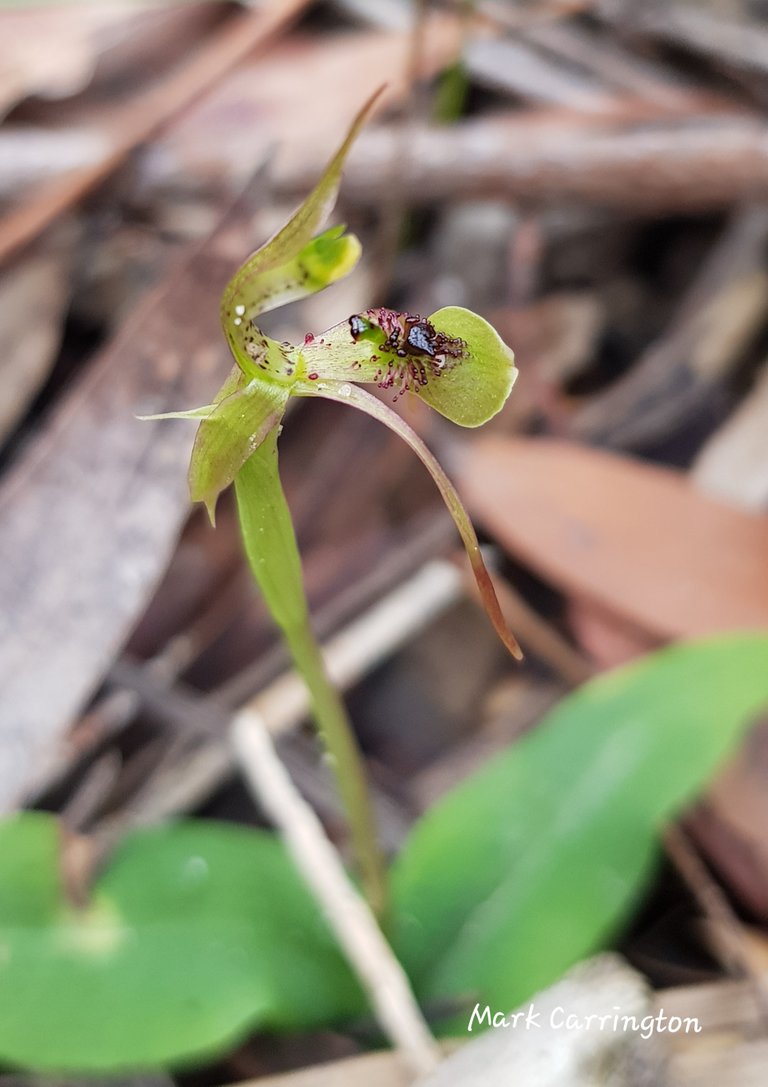 Always great to find orchids on a new track.
Afternoon bbq with friends - highlight was the wine - 24 years old and now priced well over $100.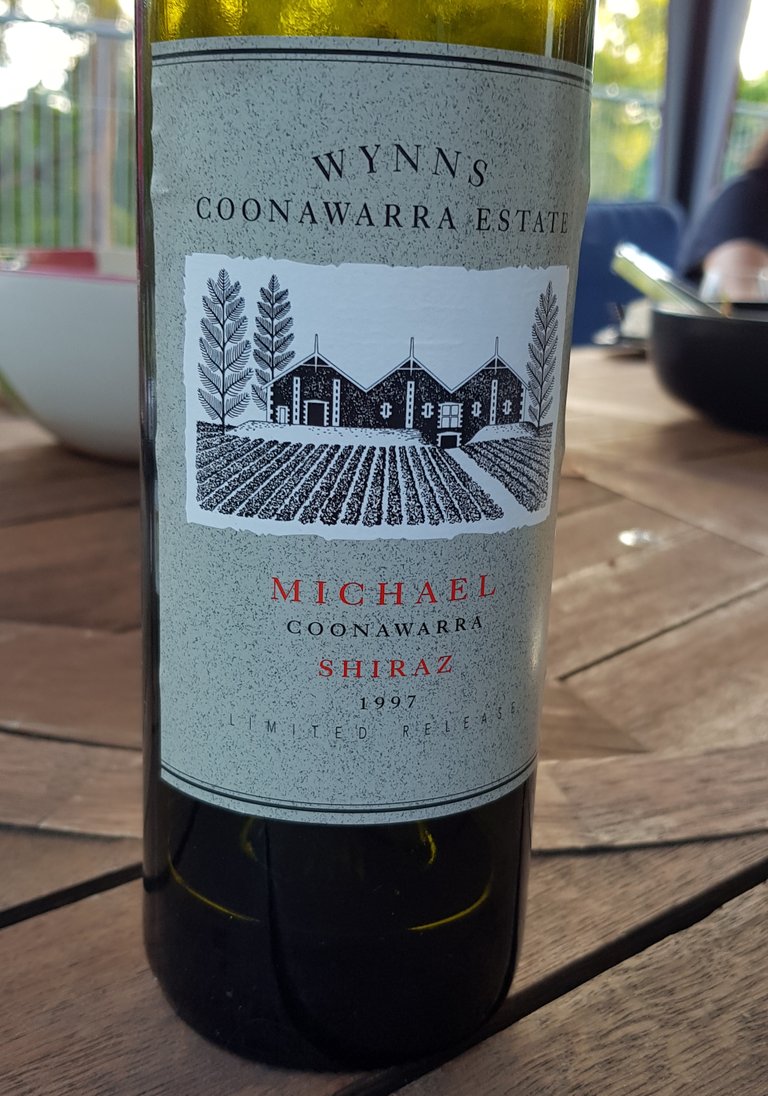 Photo of the week time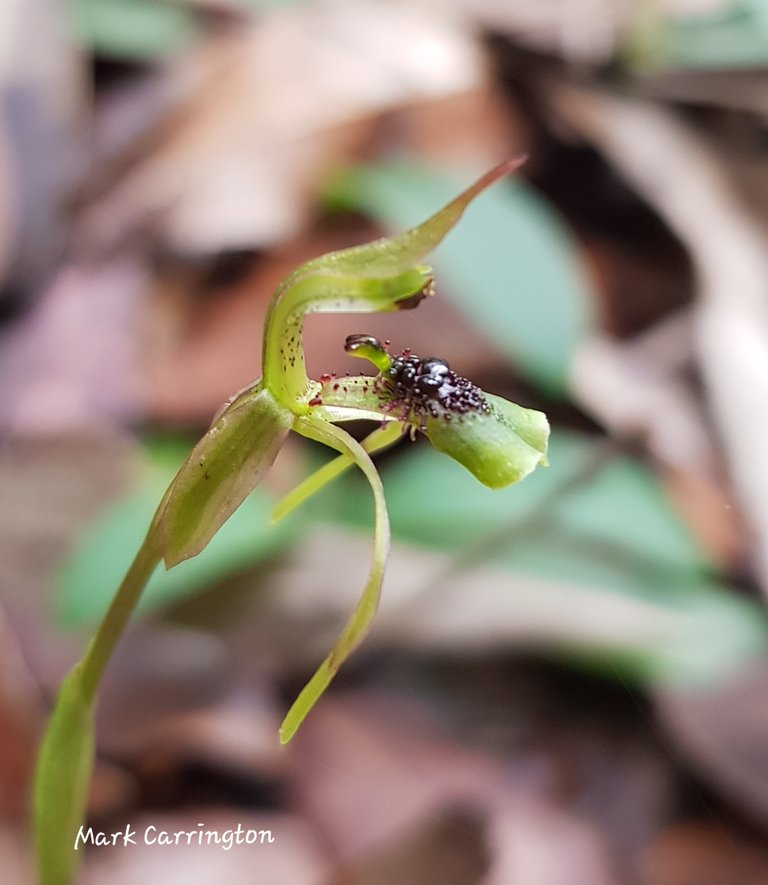 Orchid of the week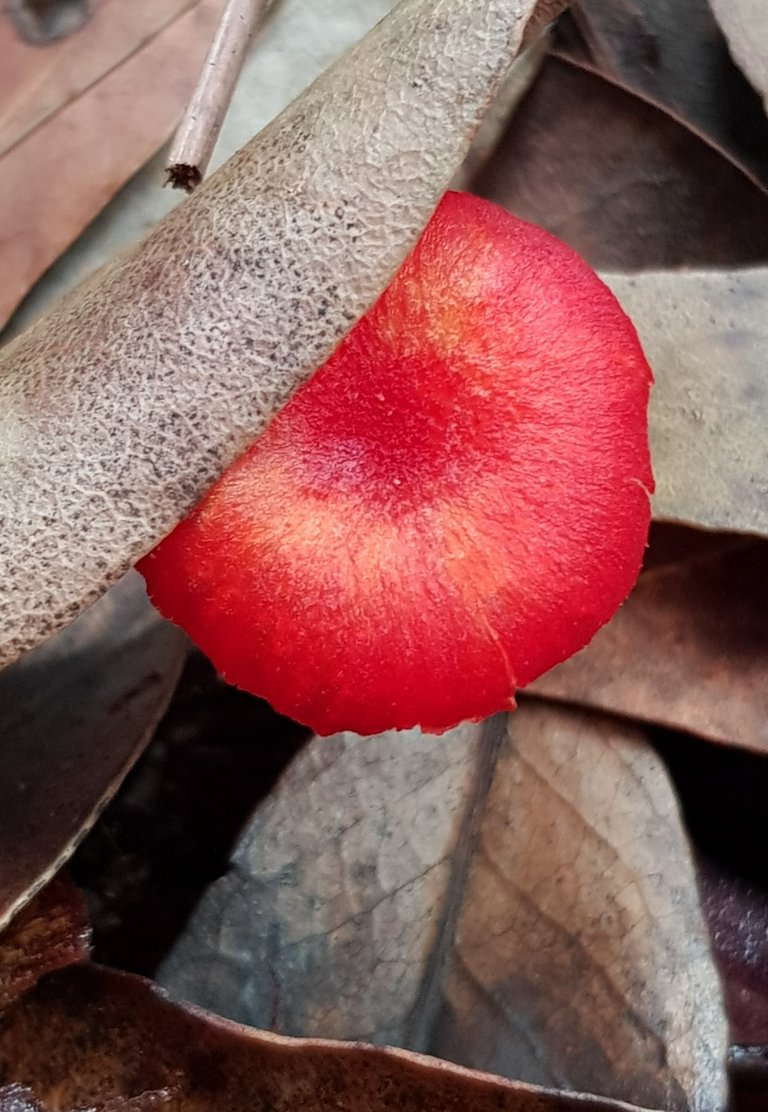 Surprise of the week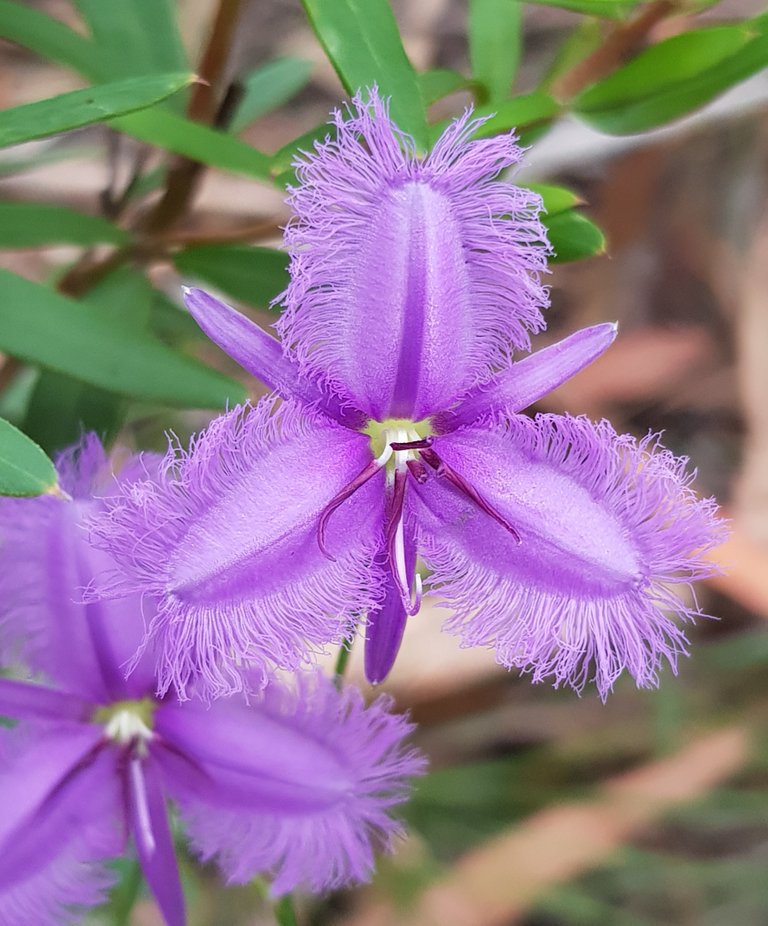 Non orchid flower of the week is a toss up - detail of a fringe flower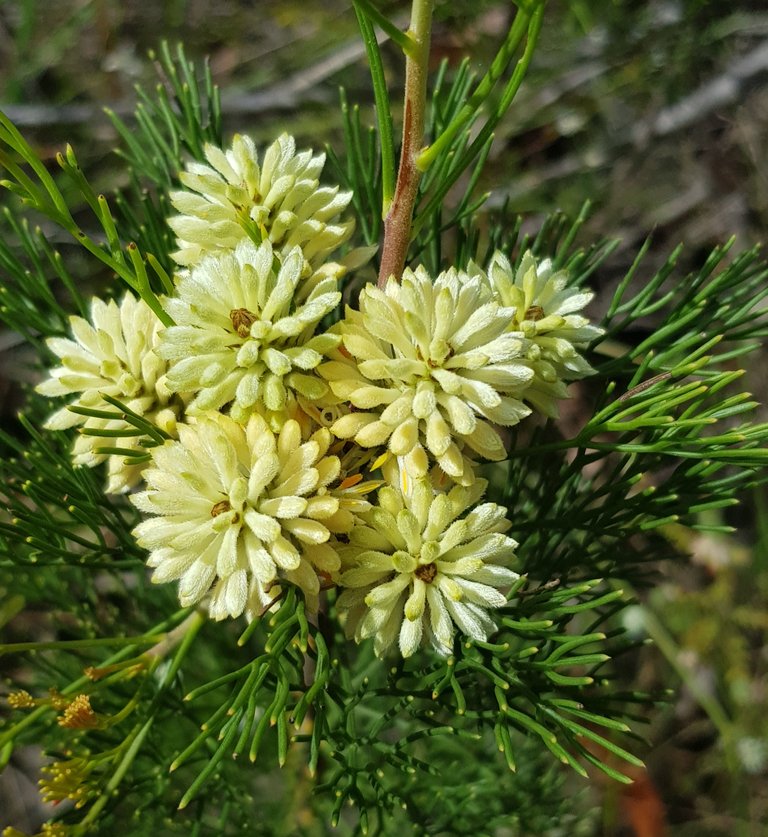 Or the symmetry of this photo
Trade of the week is in crypto space Binance Coin vs Australian Dollar - BNBAUD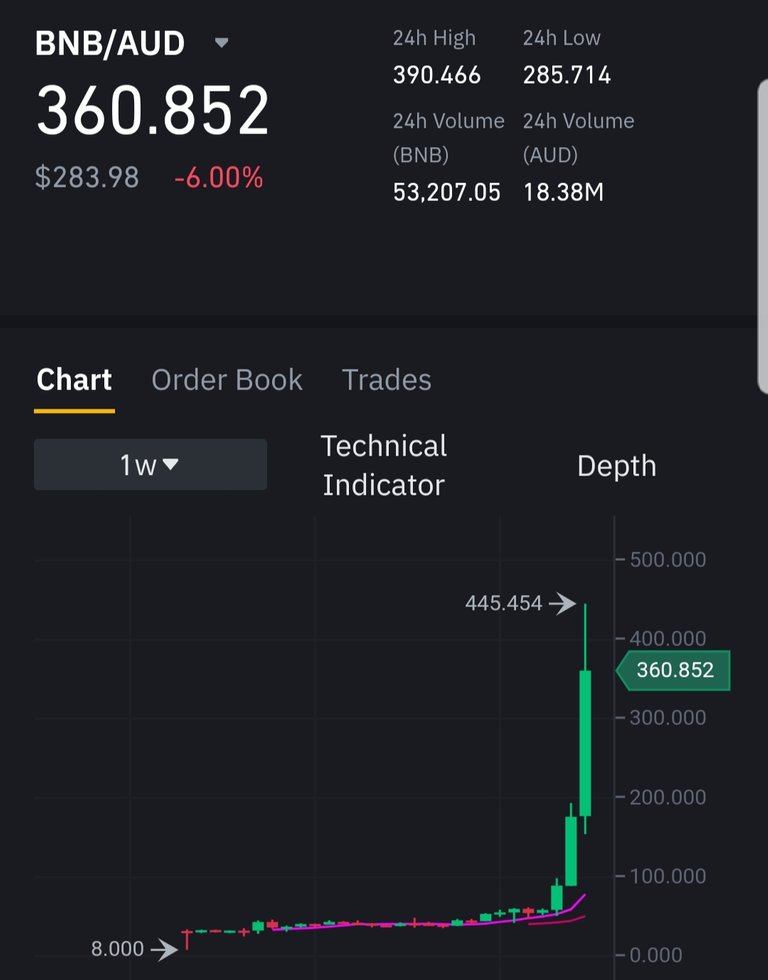 Best stock markets could do was 33% for a close to bankrupt US oil explorer. FPE.AX
Good news is phone did charge. I ordered a wireless charger to ride me over
 <br/> _This report was published via Actifit app ([Android](https://bit.ly/actifit-app) | [iOS](https://bit.ly/actifit-ios)). Check out the original version [here on actifit.io](https://actifit.io/@carrinm/actifit-carrinm-20210221t120009620z)_ <br/> <br><img src="https://cdn.steemitimages.com/DQmXv9QWiAYiLCSr3sKxVzUJVrgin3ZZWM2CExEo3fd5GUS/sep3.png"><br><table>    <tr>        <img src="https://cdn.steemitimages.com/DQmRgAoqi4vUVymaro8hXdRraNX6LHkXhMRBZxEo5vVWXDN/ACTIVITYCOUNT.png"> </tr>   <tr>        <div class="text-center"><b>9691</b></div>  </tr></table><table>    <tr>        <img src="https://cdn.steemitimages.com/DQmZ6ZT8VaEpaDzB16qZzK8omffbWUpEpe4BkJkMXmN3xrF/ACTIVITYTYPE.png">  </tr>   <tr>        <div class="text-center"><pre><b>Daily Activity, Photowalking, Shopping</b></div></pre></div>   </tr></table><div class="text-center"><img src="https://cdn.steemitimages.com/DQmNp6YwAm2qwquALZw8PdcovDorwaBSFuxQ38TrYziGT6b/A-20.png"><a href="https://bit.ly/actifit-app"><img src="https://cdn.steemitimages.com/DQmQqfpSmcQtfrHAtzfBtVccXwUL9vKNgZJ2j93m8WNjizw/l5.png"></a><a href="https://bit.ly/actifit-ios"><img src="https://cdn.steemitimages.com/DQmbWy8KzKT1UvCvznUTaFPw6wBUcyLtBT5XL9wdbB7Hfmn/l6.png"></a></div>