Yet another rainy day. We are close to two weeks now. Depression is getting deep in my bones. Made some Internet Marketing sales yesterday - not a bundle but it helps the psyche. Parrots were keeping me on an even keel - no photos as I deleted them all. Did a few admin chores and a little gardening to get steps up. Just had to get out to see if greenhood was flowering
Walked the track in reverse to start with chiloglottis orchids. A few new flowers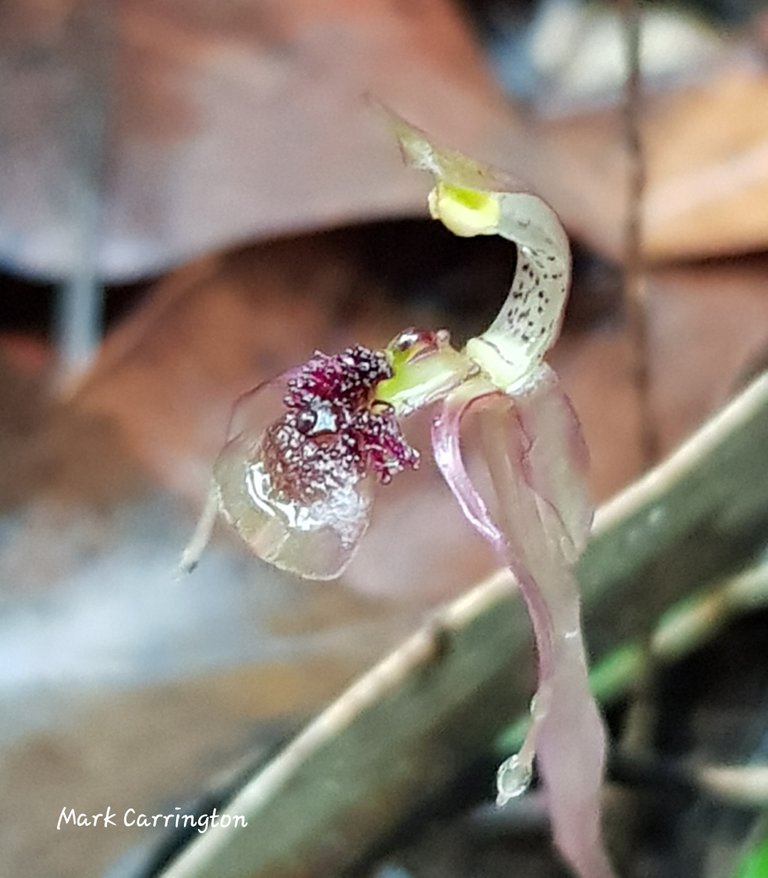 Low light and a lot of rain has changed the plants with the labellum almost translucent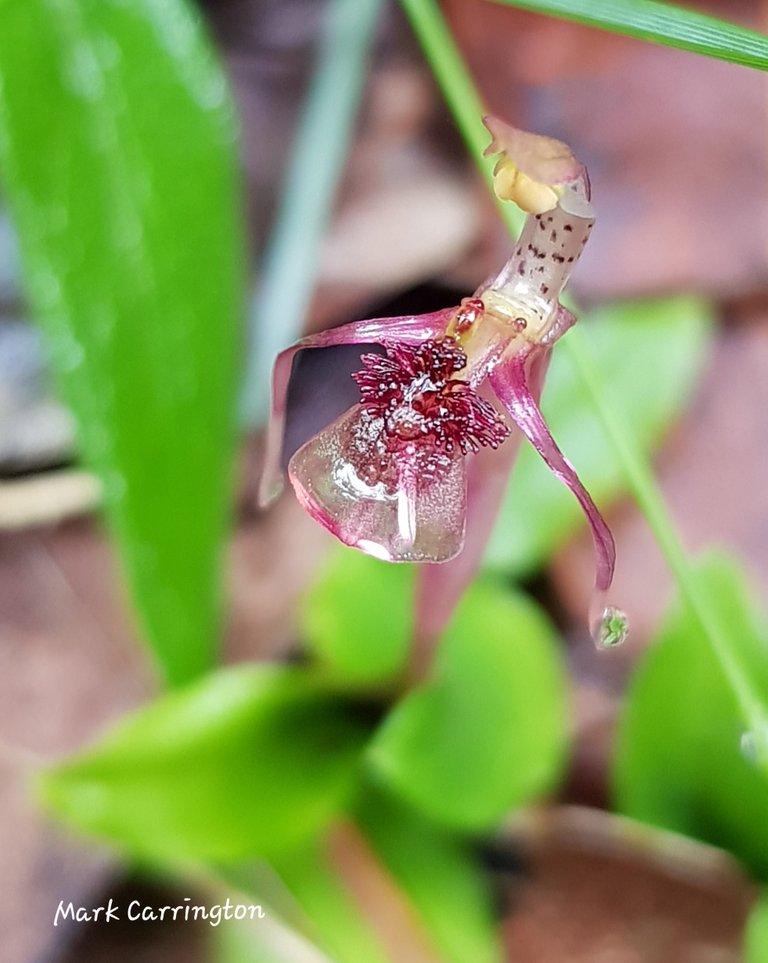 Hard to decide which one is best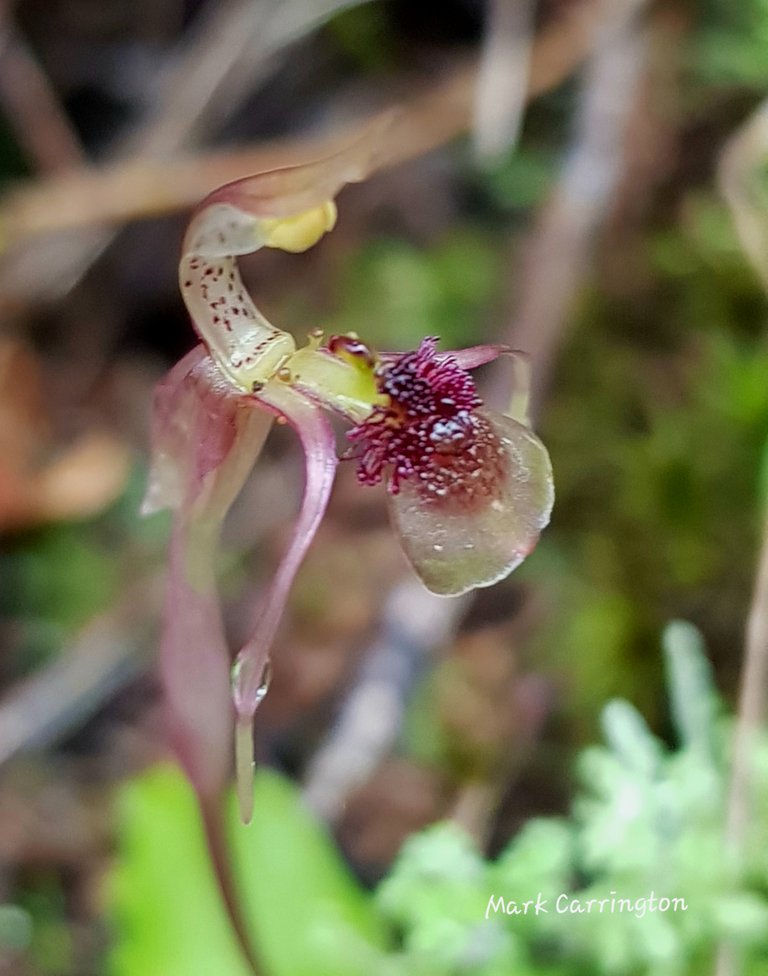 More - raindrops off the sepals makes this an obvious choice
Every time one stops in the bush there is a bonus. This mushroom is the size of a matchstick - head a little wider and flatter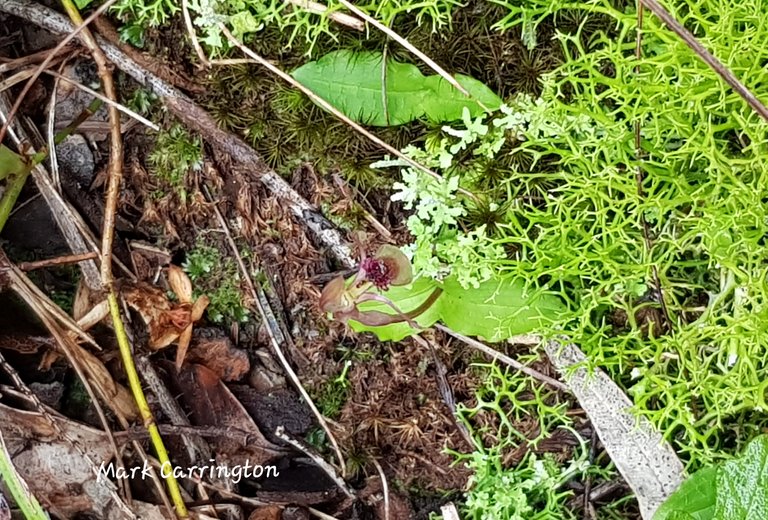 Top down of the ant orchid shows the growing context in a mossy bank on top of a rock - maybe 15 mm of soil.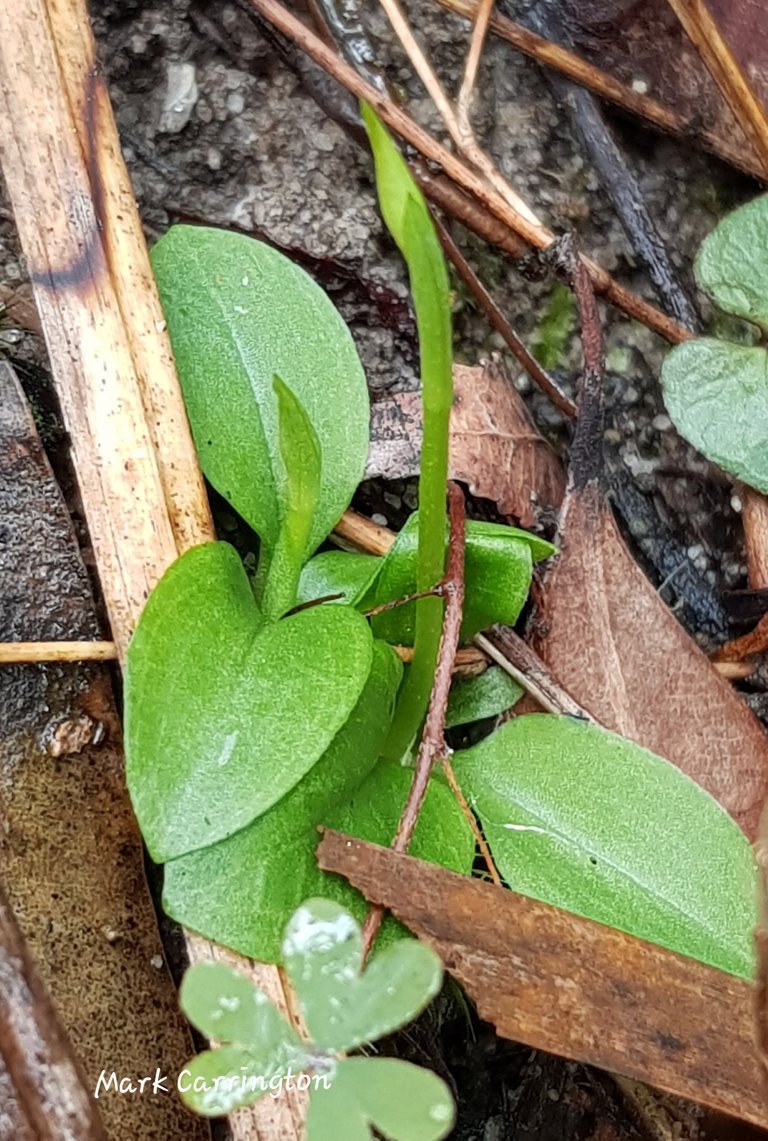 Did find the site for the greenhood - two buds forming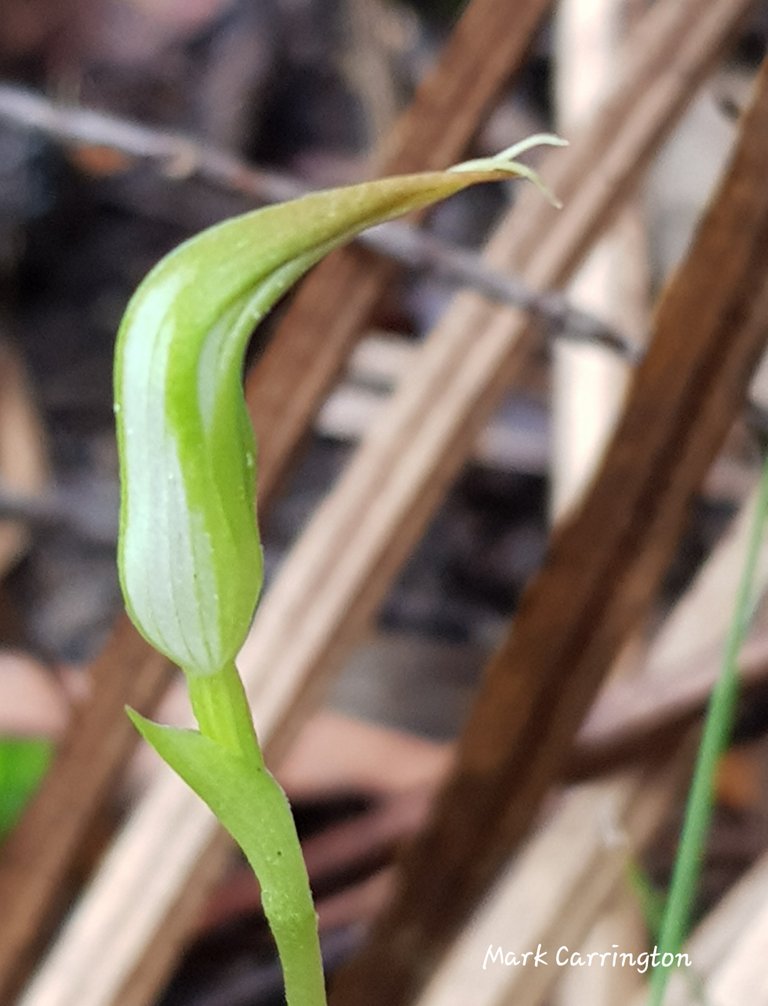 Flower of pterostylis acuminata has maybe two more days to be fully open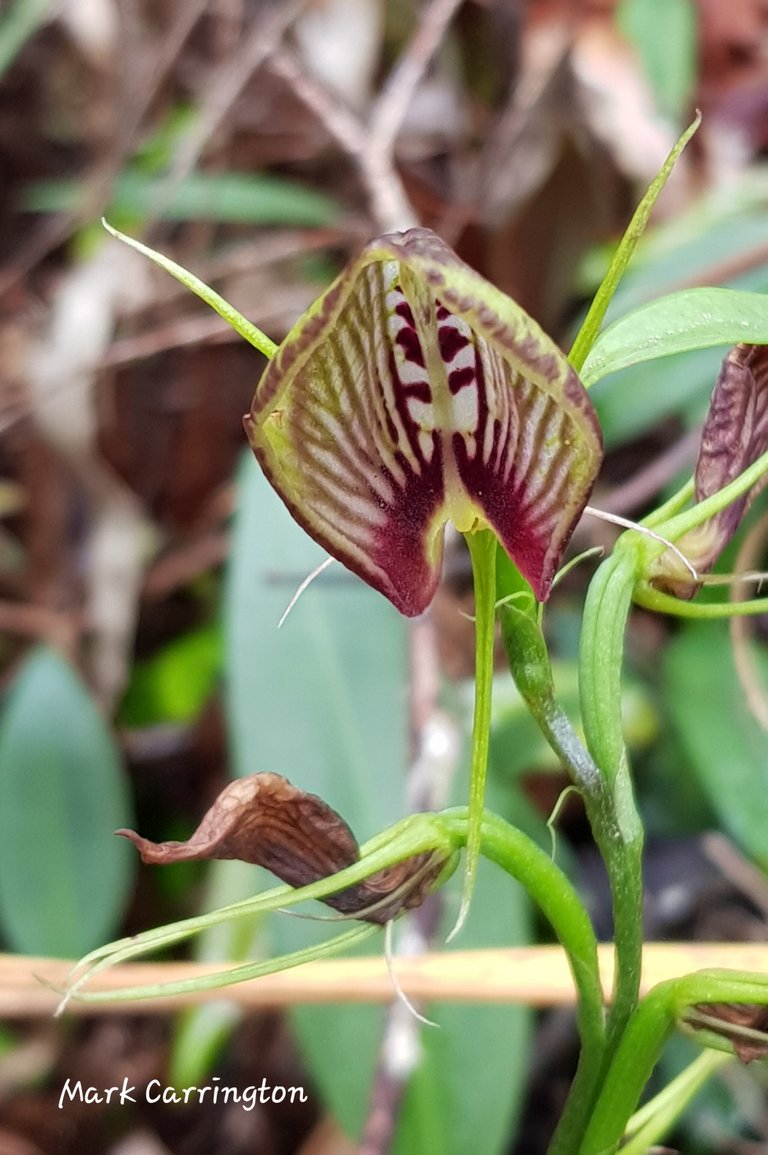 One cryptostylis erecta flowering on the track back just above the creek running strong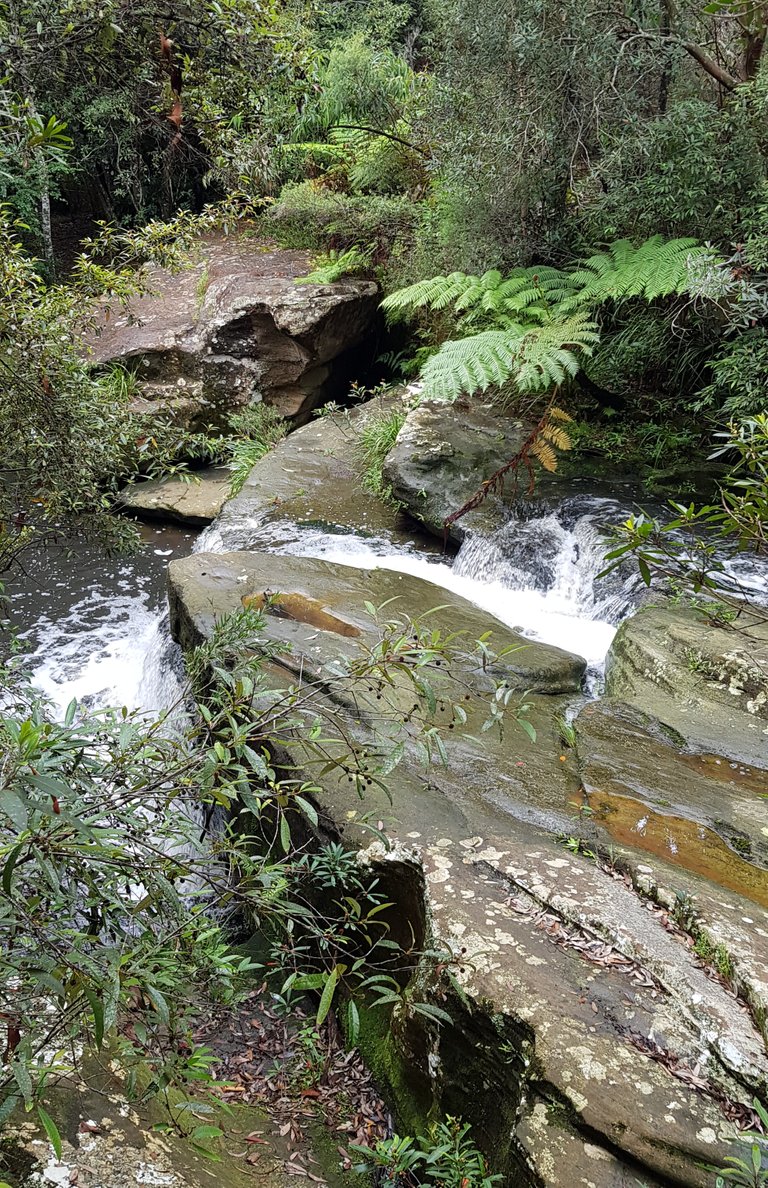 Found some new chiloglottis flowers - note the spider web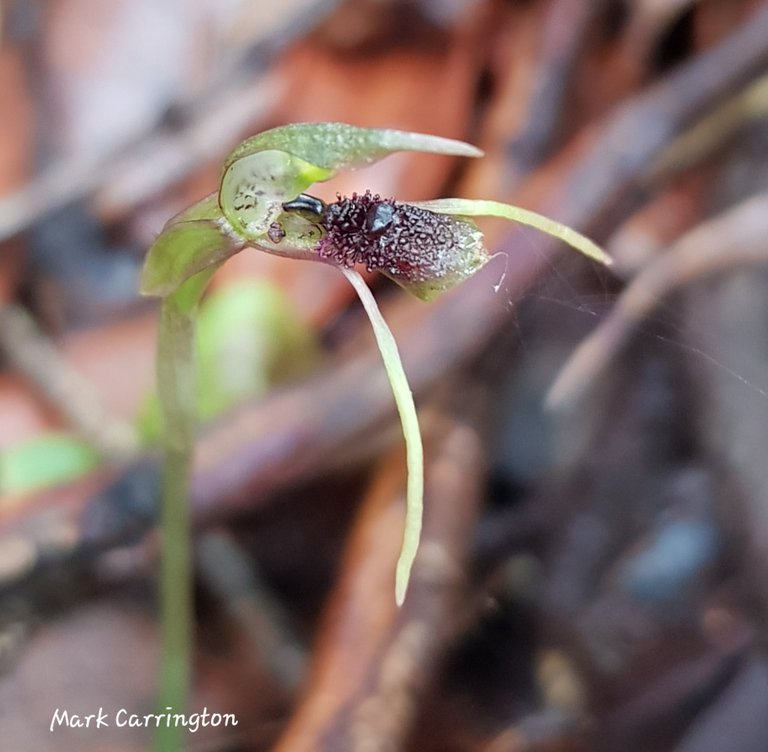 Chiloglottis diphylla with calli coming right across the labellum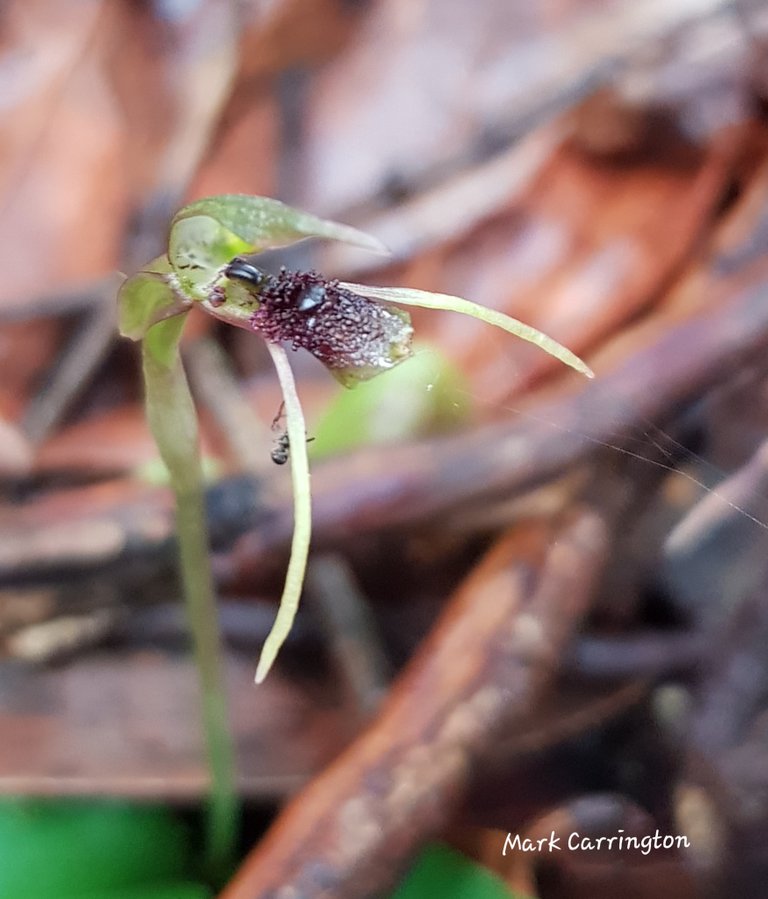 I did get a mini video of the spider in picture spinning her web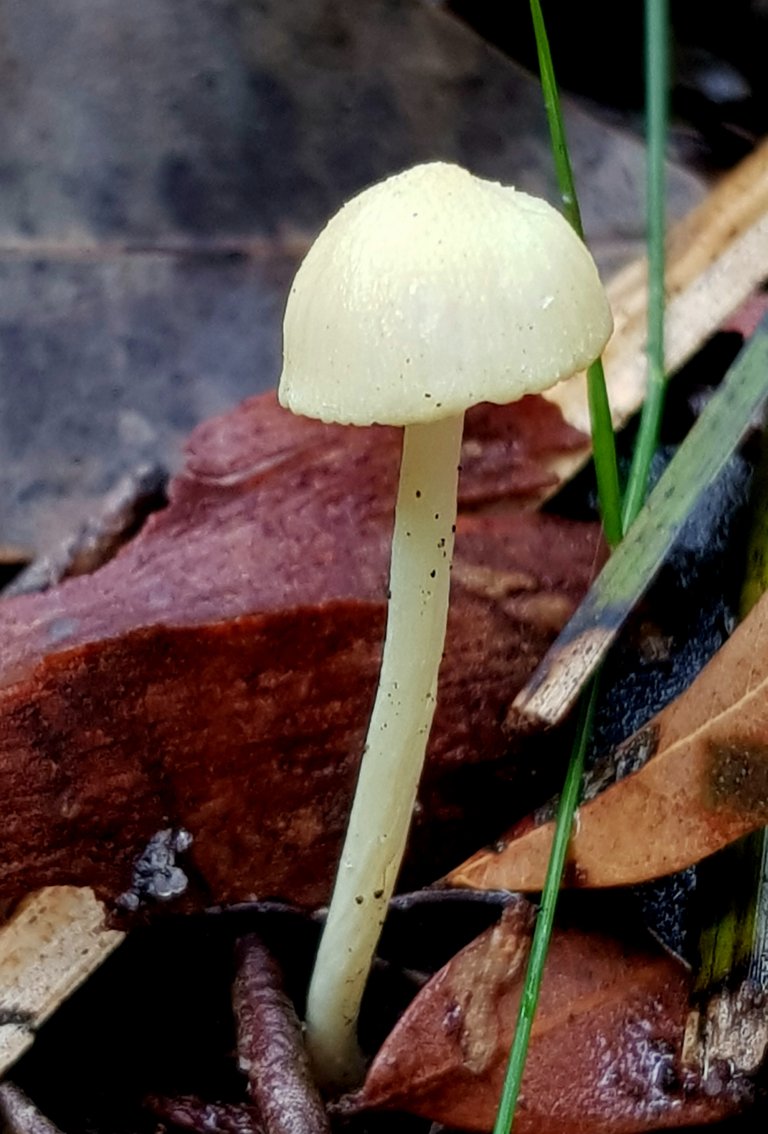 A small white mushroom is a lot bigger than the red one - maybe just over double the size but same height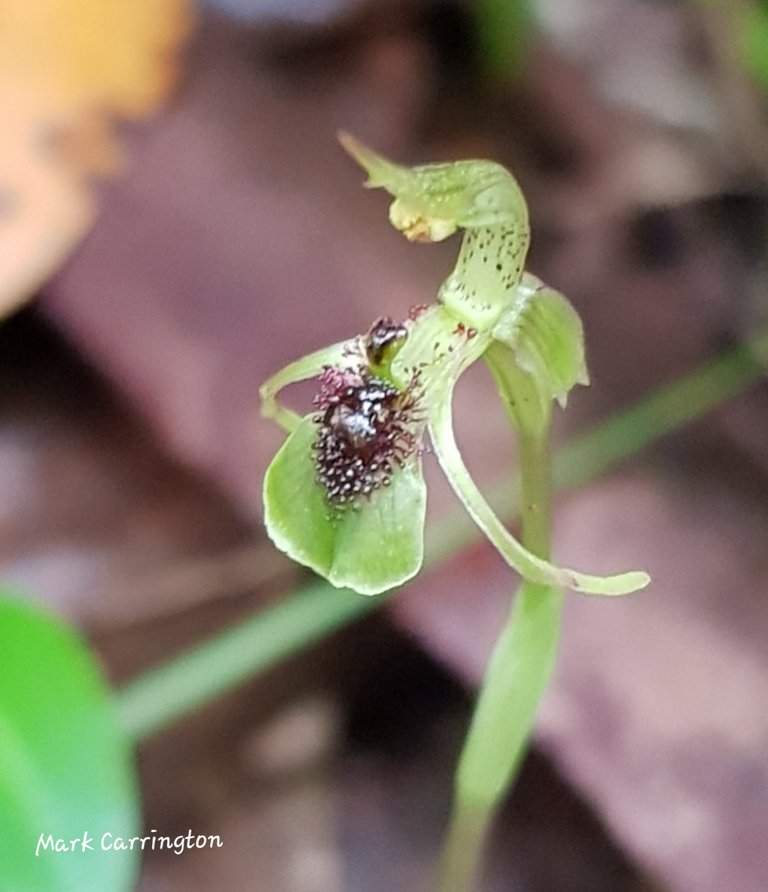 New flowers for chiloglottis seminuda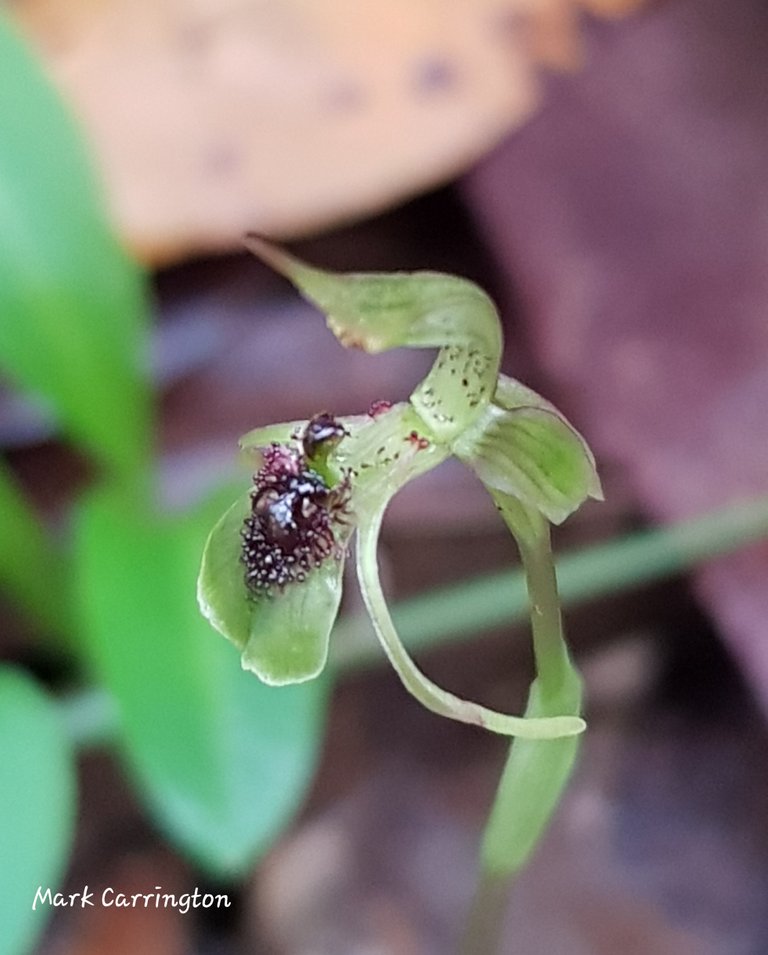 Side on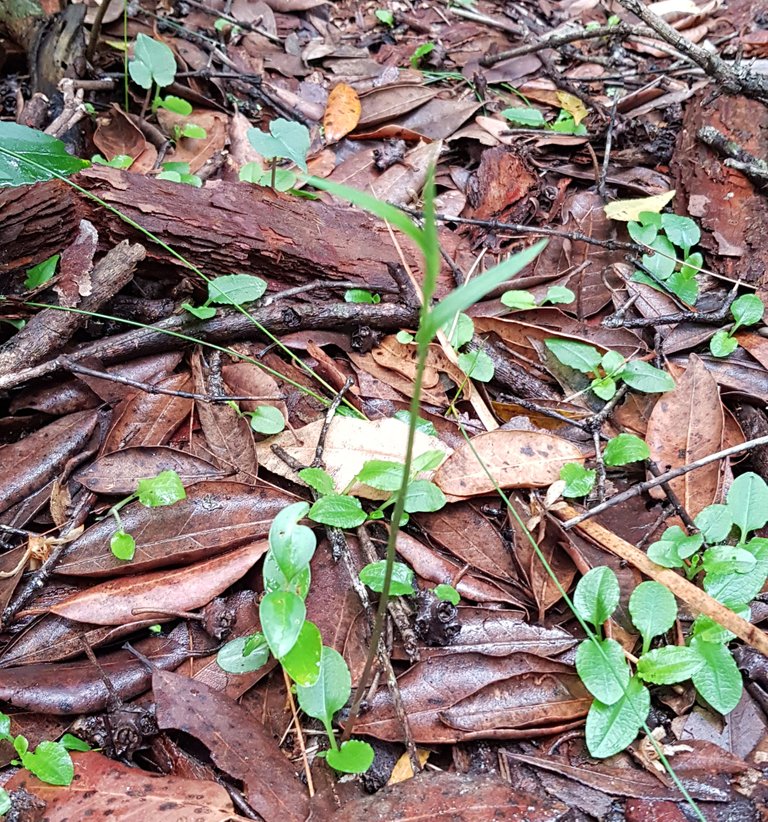 This is out of focus - sorry - looks like a new grass. It is growing out of the orchid bed - two types of leaf in frame. It has leaves on the raceme. I will be watching
Not bad - 4 orchids in a short walk. My message is keep coming back to the same tracks
Dinner: Salmon sous vide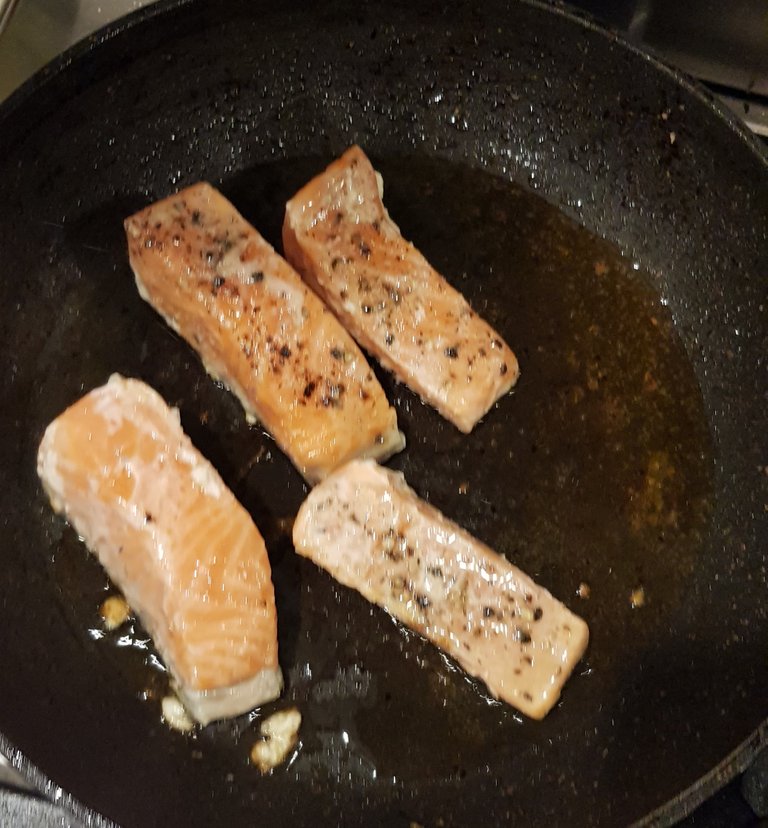 With an avocado salsa with thai basil - had no corainader and garden beans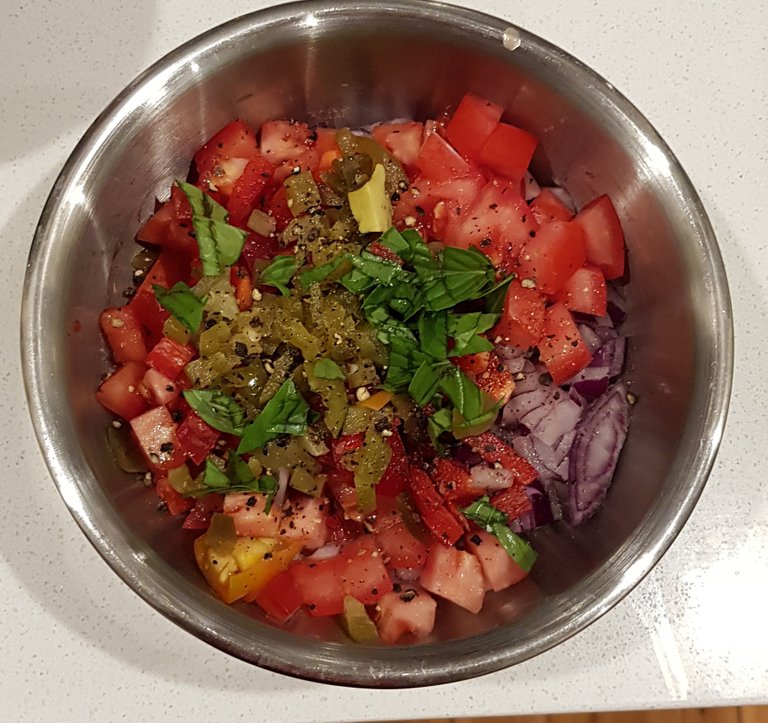 Worked well with the salmon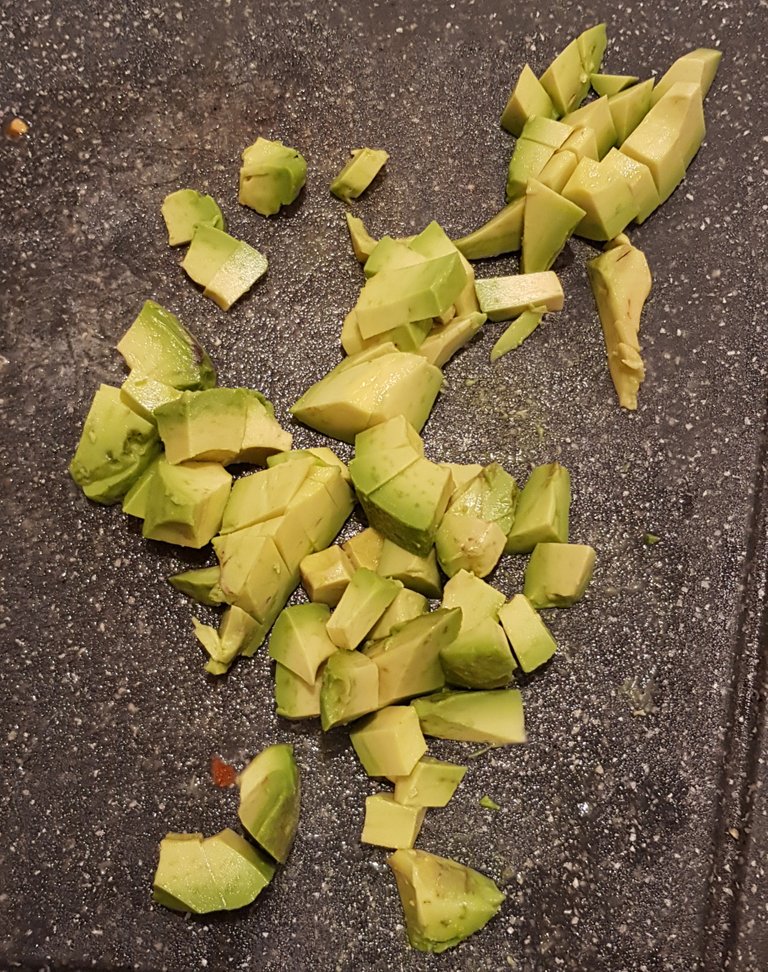 Why do I post the food stuff? Eat healthy to walk healthy. Nature cures depression.
Trade action: Sold AVGO to buy AMD. Sold GS to buy WFC. Bought PYPL. Biggest punt on hydrogen - bought HTWO.SW and sold naked puts on NUE.

This report was published via Actifit app (Android | iOS). Check out the original version here on actifit.io




8206

Daily Activity, Gardening, House Chores, Photowalking