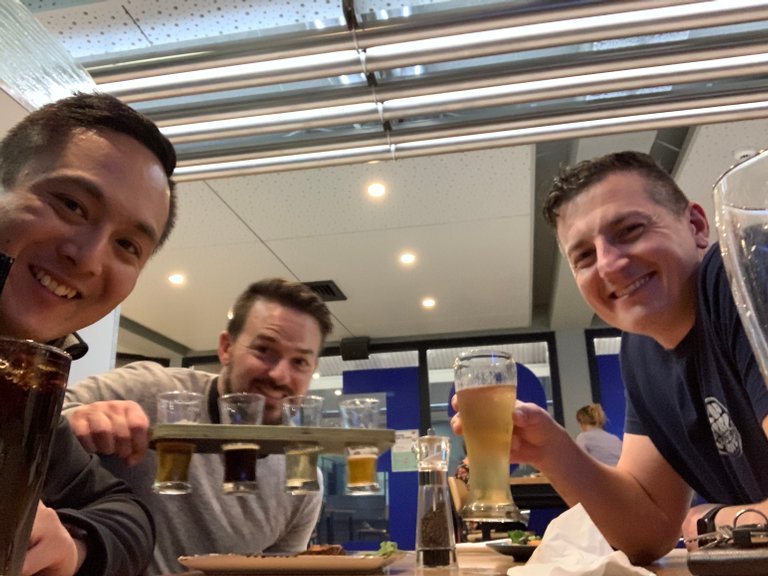 I've probably been more active since covid-19, but I've also been eating more than I should! I keep forgetting about Actifit because I've been so focussed on practising and recording on my Hauptwerk virtual organ. With limited access to the church (and 'French tuning') and the colder weather, it's much more comfortable to stay home. Restrictions have eased slightly but the new normal is still a strange place. However, it was great to have a meal and drinks with some friends the other night.
Hauptwerk is definitely a game changer and the ability to produce high quality recordings is an amazing asset to have. At the moment, I'm turning my attention to producing weekly 30 minute recitals. I believe this is a sweet spot for consuming this type of content online whilst I continue to persevere hitting the targets to become a YouTube partner. What a feeling it will be to finally be rewarded for my efforts (and investment!). A wise man told me he'd be a millionaire if he got a donation for each compliment he received for sharing his work. I suppose I would be too...
Even if one couldn't offer a small token of appreciation, a 'like', share or public thank you can do wonders—even if just to boost one's morale. And guess what? It's free. In the organ world it seems that supporting each other is taboo. Does sharing someone else's work devalue your own? I think it's quite a noble and sportmanslike thing to do. It's more de rigeur to criticise and complain. I make an effort to share, engage and promote the work of others but am rarely on the receiving end (except for a few loyal friends). I won't say I'm shocked but it's a depressing feeling for sure. The final nail in the coffin is seeing someone's success happen instantaneously when I've been slugging it out for years. You only have to see the successful figures in my niche to see that living in a regional area, having Asian heritage, having a dad bod, rocking an eclectic taste in organ repertoire and being outside the 20s (plus more) are all working against me.



7224