We couldn't fix it for now so an upgrade was needed, our trusty hand-me-down White sewing machine decided its time for a maintenance. Offsetting that complication is an arrival from Wish I was worried would not show since I placed that order prior to Covid.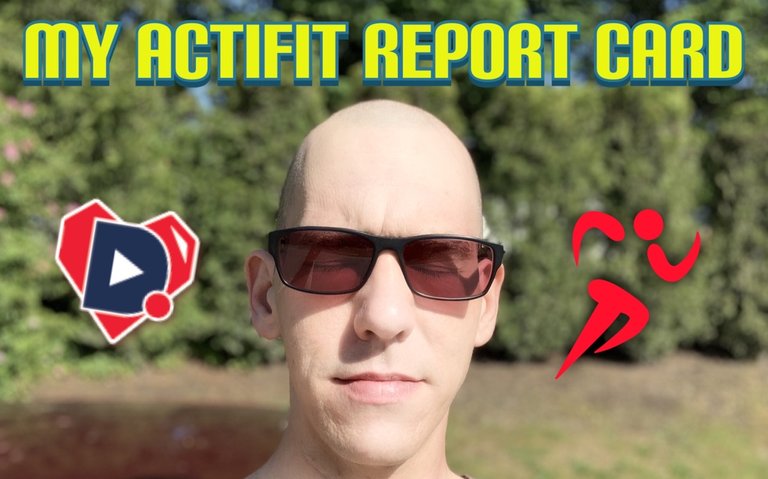 Elna Solutions
Doing everything I can as of late to ensure the house is in order while also maintaining my creative aspects is a challenge with a new complication shredding our thread. The sewing machine is old, so old parts are hard to come by. The local shop stated it would be a 5 week wait for service if it can even be fixed. With orders in the books and people lining up we had little choice but to purchase a new machine.
We spent hours fiddling with the thing. Good to know it is built to last being all metal but being entirely mechanical the slightest bit of play can cause major issues. I didn't even think to take a picture LOL, focus. We had Mels mother Fern come over from SSI taking a ferry both ways. Fern figured it needs a proper service referring us to the shop here in Victoria she trusts for her industrial machines. Not a completely waisted trip as the ladies worked on design concepts. I get the sense that Fern is proud to see her daughter take up needle and thread 😉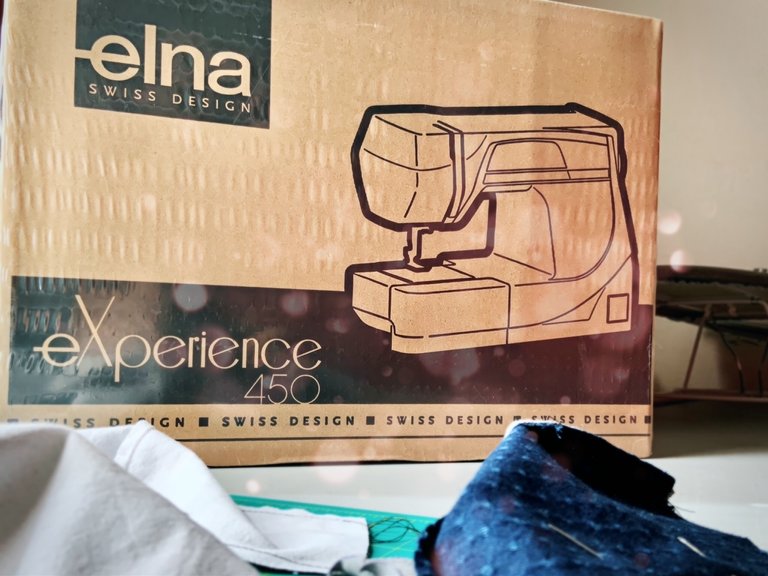 Mel has been doing a lot of research into what each manufacturer has to offer as of late. It worked out well that the model of choice, with the extra bells and whistles, ended up being on sale for only $50 more then the competitors base model. I can't remember the other company name but it is the other top manufacturer beside Elna. Though we purchased the upgrade it is still in our best interest to have the old durable White serviced, even just as a backup.
Surprise Arrival From Wish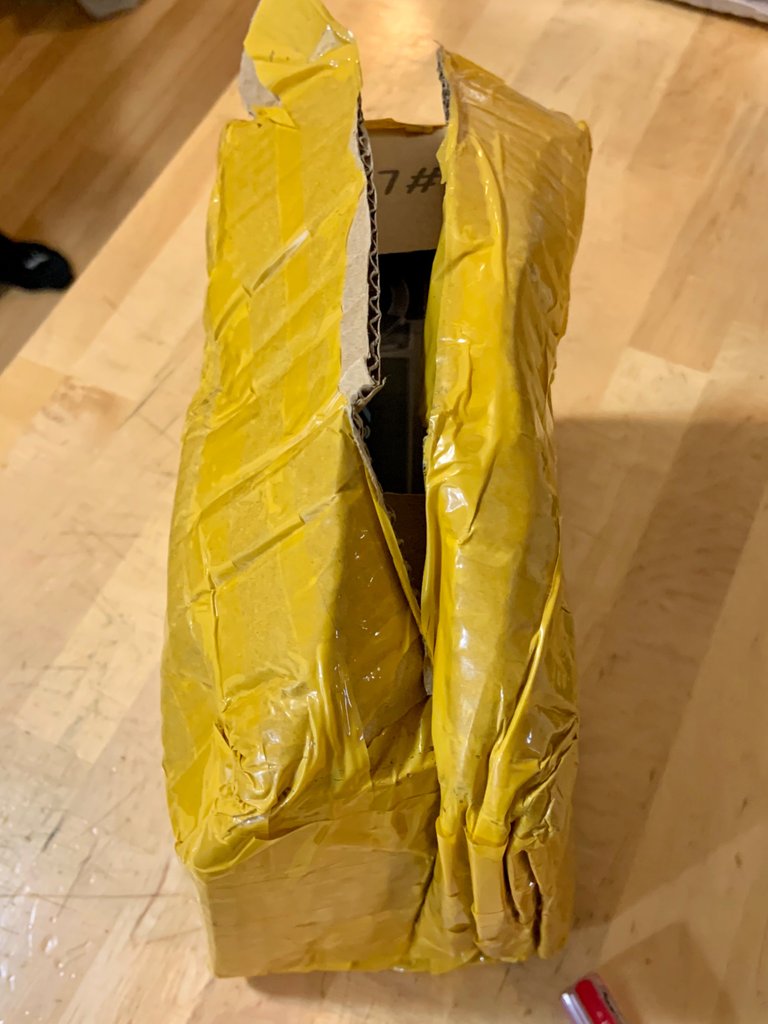 I really want to complain about the company but at the same time I also understand that this entire Covid thing came out of nowhere and like everyone they were just trying to appease their customers. The order came early compared to its estimated date listed but still months after the original delivery date given. Though the package was extremely damaged and squished it seems as if everything came in working order. I suppose no actual complaint to be made though I am not certain about ordering through them till international shipping catches up with demand.
My first reaction when turning the package over and investigating was of a sinking heart listening to plastic rattle around inside. I have been waiting and I was certain looking at the box that things inside must be crushed.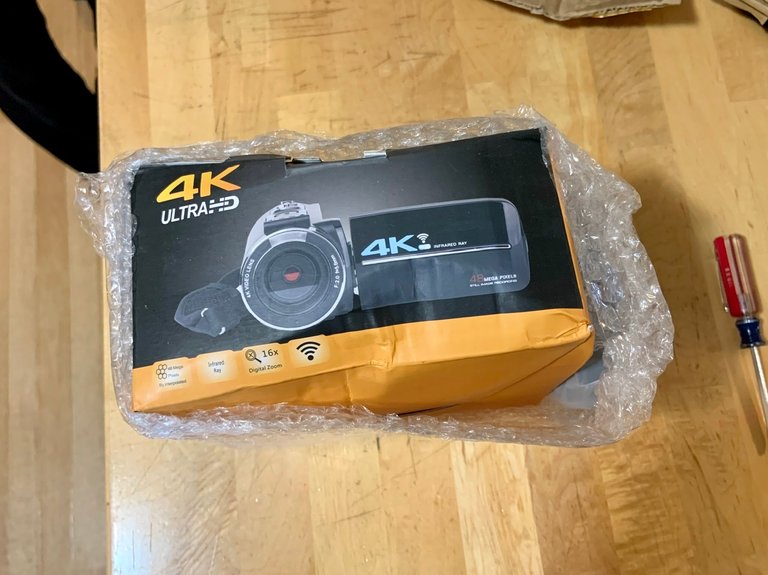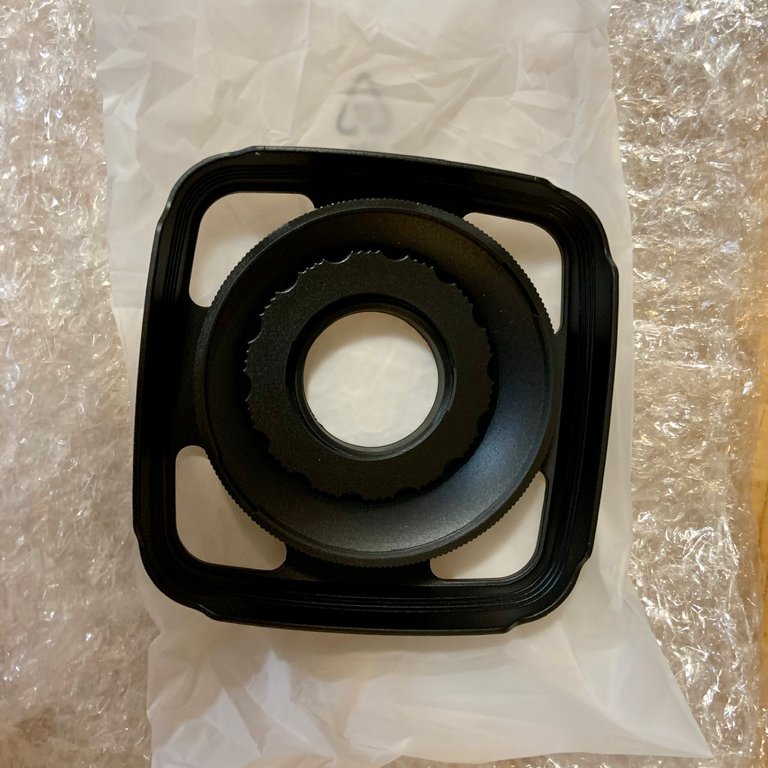 Luckily the sound of parts rattling around was only the Hood Shade packed kinda poorly but not damaged.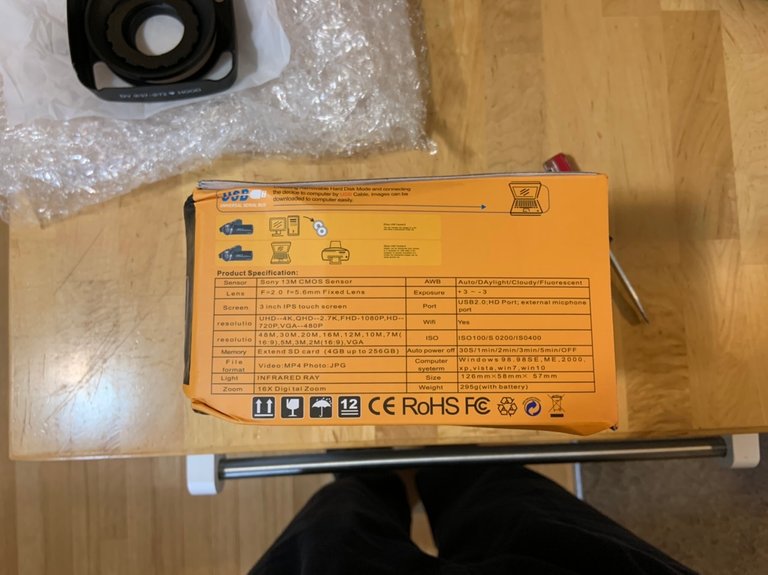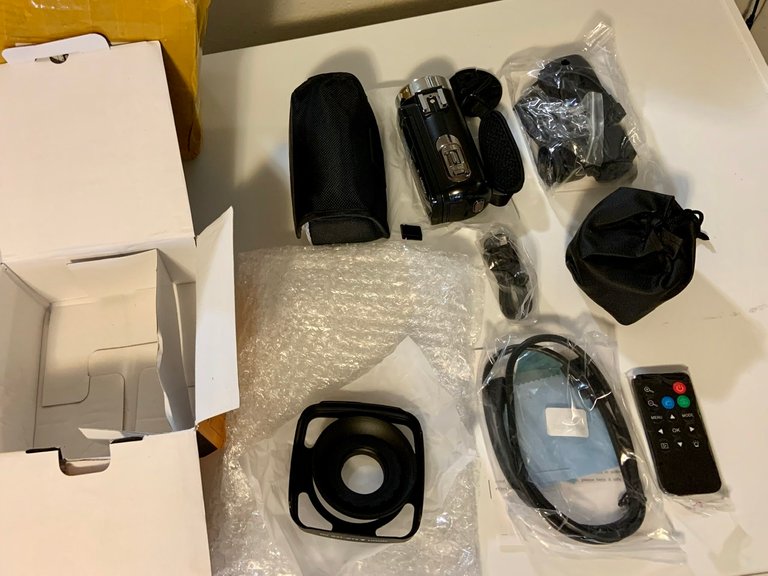 Nothing sure fancy or brand named but all accounted for.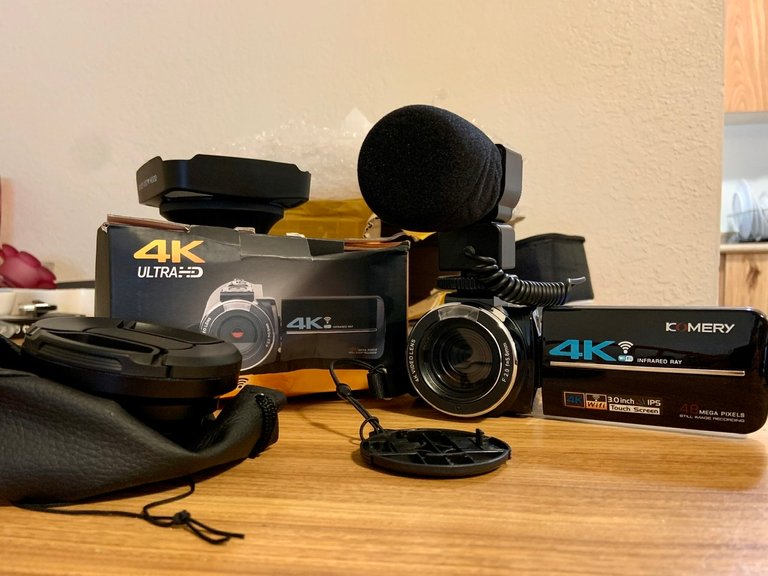 It may be just a handheld digital camcorder but it's 4K with decent video stabilization. The wide angle lens and microphone are the real kickers for me since at home I have limited space and deal with noise from the tenant above.
Like anything I get it is multi purpose, use for on the go and my live stream at home aiming to maximize quality with easy to use function ... EG I can still hand this camera to Mel for recording vs a full DSLR may be past her understanding of function 😉 I prefer point and click also 😉
Taking her for a spin ... all I will say is I am pleased and I hope to have a video together utilizing my streaming rig with the new massive screen, gift from my father, and Camcorder ... you can bet I played with IR a little 👏 if you follow me you know I'm all into night shots.
After all said and done I am leaving a positive review for the seller on Wish but with notes of shipping complications. Only damage to note is the microphone foam being permanently disfigured 😅
Besides all dat, work was the usual ... nothing to special to note being a slower day. After work I did get a decent walk in with Jerry in but with such a busy morning my evening doob knocked me right out.
Steps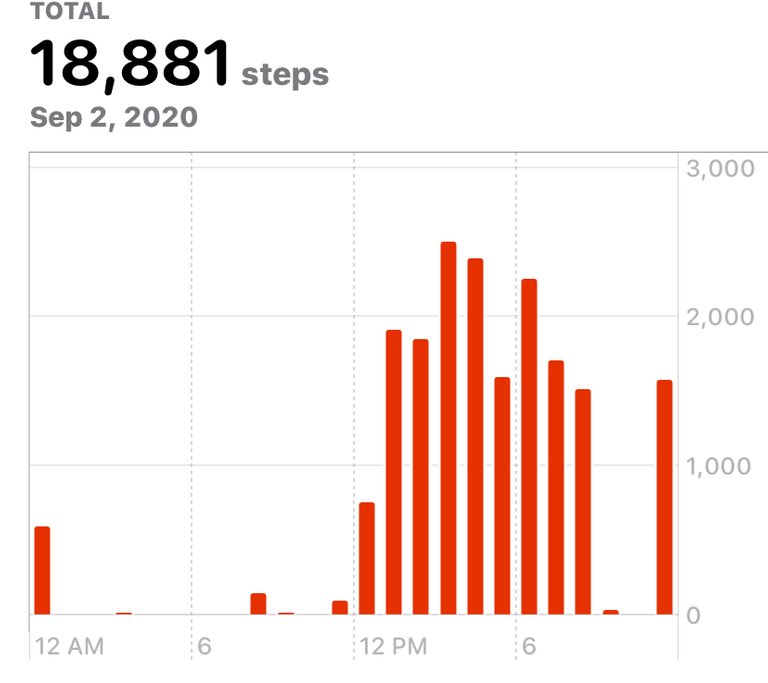 Next post is a little more about the new toys we picked up and hopefully include the first video recorded and edited on a new setup. Charging up the battery on my new toy as we speak, trial run went well, will know more about actual night footage tonight 🤞
SET YOUR MIND
GET IT!!!








This report was published via Actifit app (Android | iOS). Check out the original version here on actifit.io




18881

Daily Activity,Moving Around Office,Walking