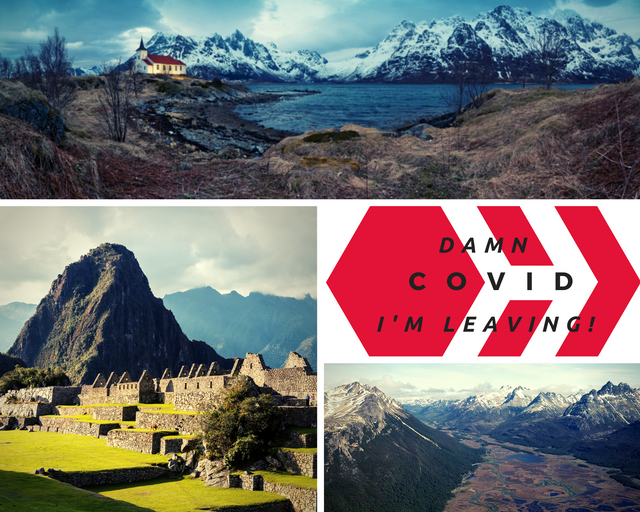 Hey buddies!

While ago, when this situation was damn scary, reading a Power House Creatives contest article that I never participated, sometimes I was thinking about where I wanted to go as soon as it was all over.
If I been able to get out from my home at any time, no matter what, and take a vacation right away, I would go on a complete world's tour without skipping even the smallest country.
But three places in particular inspired my imagination.
Norwegian Fjords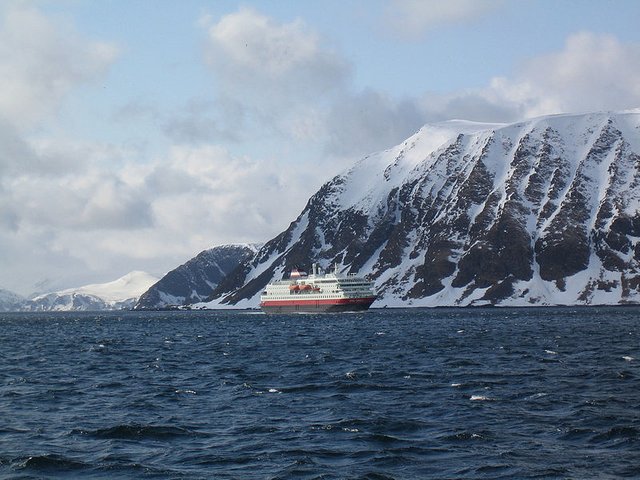 Free Copyright Image
I don't get along very well with the height, even worse if I feel emptiness below me, in that case I freeze for a moment, but if I have to, I make an effort and go on my way. I can already see myself crawling on those high rocks to peek from their edge at the water below.
I've always been fascinated by Northern Europe, their culture and way of life, in my eyes so polite and respectful. Since I was a child, listening to many groups coming from those areas I dreamed of going there, I touched this dream with the opportunity to go and work in a cruise ship that went around the whole north, unfortunately I couldn't.
Machu Picchu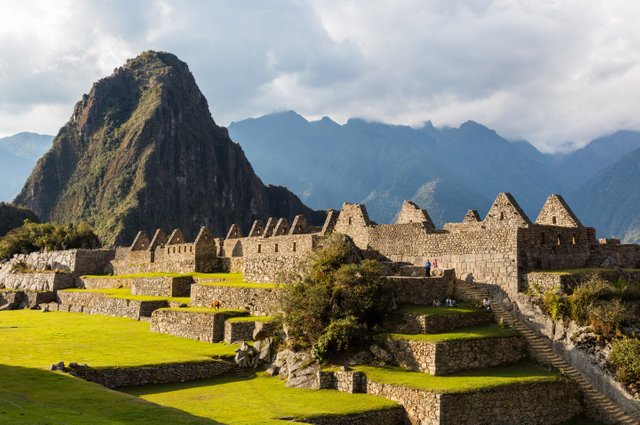 Free Copyright Image
Show time!!! A place lost in the middle of the mountains, it almost makes me shiver to think how they managed to build such huge buildings in the middle of nowhere, how long did it take them? What kind of materials did they bring? And how many people must have died to complete the work?
So many questions that only increase my curiosity and on the one hand make me disappointed, many of the monuments that we admire around the world and give us unique emotions, have required many sacrifices.
One thing that does not excite me much about this place, as I was told by a dear friend who was there years ago, to reach it you have to take a bus trip on roads that overlook ravines, in their depth you can see the wreckage of several vehicles crashed previously, and to be honest this does not inspire me much confidence.
Tierra del Fuego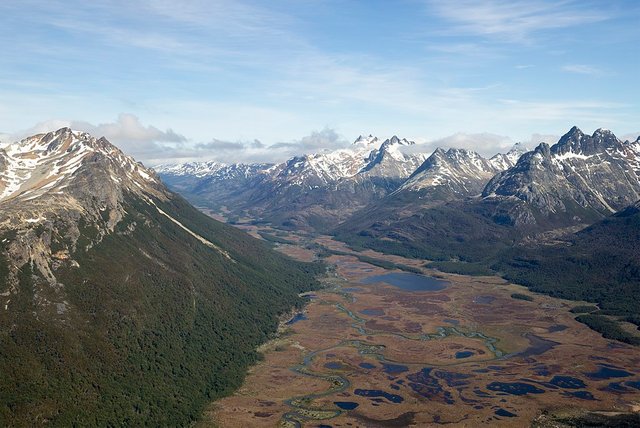 Free Copyright Image
I've always heard good things about it, especially from a dear friend who passed away a short time ago, I hadn't seen him in years and you can imagine what a blow it was to get such news.
It would be very exciting to go to this place in his memory. Located between Chile and Argentina, at the extremity of South America, ice and mountains attached to two oceans, Atlantic and Pacific, breathtaking landscapes in a unique land.
I've never flown before in my life and I don't intend to, I don't know why, but the motorized vehicles that give me the most confidence are those of water or land, although statistics prove me wrong.
Thank you for accompanying me on this mental journey that at the moment is not practicable, both for the still precarious conditions regarding the virus and for my work and family situation, I would need a lot of time and money, for the moment nothing is done, but sooner or later I plan to reach all these destinations!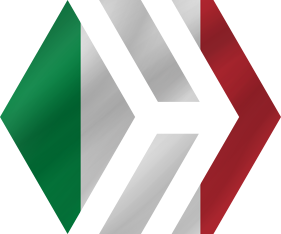 Ciao Amici!
Qualche tempo fa, quando questa situazione era dannatamente spaventosa, leggendo un articolo di Power House Creatives al quale non ho mai partecipato, a volte mi veniva in mente dove avrei voluto andare appena sarebbe finito tutto.
Avessi potuto uscire di casa in qualsiasi momento, senza badare a spese e prendere ferie dall'oggi al domani andrei a fare un giro completo del mondo senza saltare neanche il più piccolo paese.
Ma tre luoghi su tutti hanno ispirato particolarmente la mia fantasia.
Fiordi Norvegesi

Immagine privi di diritti d'autore
Non vado molto d'accordo con l'altezza, ancora peggio con in caso avverta il vuoto sotto, in quel caso mi blocco per un attimo, ma se proprio devo, faccio uno sforzo e proseguo per la mia strada. Già mi ci vedo a gattonare su quelle altissime rocce per sbirciare dal loro bordo l'acqua sottostante.
Sono sempre stato affascinato dal nord Europa, la loro cultura ed il loro modo di vivere, ai miei occhi così educato e rispettoso. Fin da ragazzino, ascoltando tanti gruppi provenienti da quelle zone ho sognato di andarci, ho sfiorato questo sogno con l'opportunità di andare a lavorare in una nave da crociera che faceva il giro di tutto il nord, purtroppo poi non è andata in porto ed ho dovuto abbandonare a malincuore.
Machu Picchu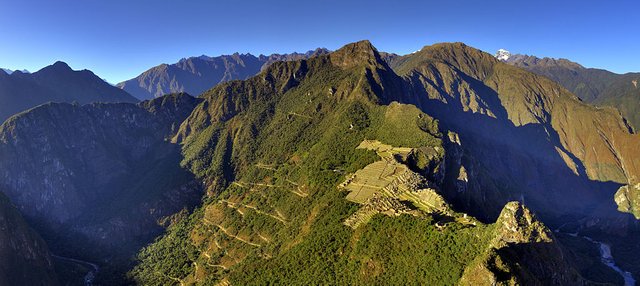 Immagine privi di diritti d'autore
Che spettacolo!!! Un luogo sperduto in mezzo ai monti, fa quasi rabbrividire il pensare come siano riusciti a costruire certi palazzi mastodontici in mezzo al nulla, quanto tempo ci avranno messo? Con che mezzo hanno portato i materiali? E quante persone saranno morte per portare a termine i lavori?
Tante domande che non fanno altro che accresce la mia curiosità e da una parte mi fanno venire l'amarezza, molti dei monumenti che ammiriamo in giro per il mondo e ci regalano emozioni uniche, hanno richiesto moltissimi sacrifici.
Una cosa che non mi esalta molto riguardo a questa località, come mi è stato raccontato da un carissimo amico che ci è stato anni fa, per raggiungerla bisogna intraprendere un viaggio in bus su strade che si affacciano su burroni, nella loro profondità si vedono rottami di svariate automezzi caduti in precedenza, e ad essere sincero questo non mi ispira moltissima fiducia.
Terra del Fuoco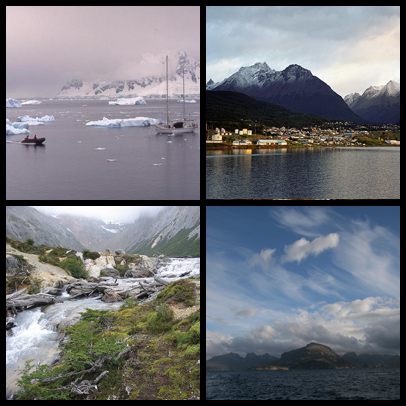 Immagine privi di diritti d'autore
Ne ho sempre sentito parlare benissimo, soprattutto da un caro amico che è mancato poco tempo fa, non lo vedevo da anni e potete immaginare che mazzata è stata ricevere una notizia del genere.
Sarebbe davvero emozionante andare in questo luogo in suo ricordo. Situato tra Cile ed Argentina, all'estremità del Sud America, ghiacci e montagne attaccati a due oceani, Atlantico e Pacifico, paesaggi mozzafiato in una terra unica.
Tutto questo giro mi toccherebbe farlo in nave, non ho mai volato in vita mia e non intendo farlo, non so perché ma i mezzi che mi danno maggior fiducia sono quelli d'acqua o terra, nonostante le statistiche mi smentiscano.
Grazie per avermi accompagnato in questo viaggio mentale che al momento non è praticabile, sia per le condizioni ancora precarie riguardanti il virus sia per quanto riguarda la mia situazione lavorativa e familiare, avrei bisogno di tantissimo tempo e soldi, per il momento non se ne fa nulla, ma prima o poi conto di raggiungere tutte queste mete!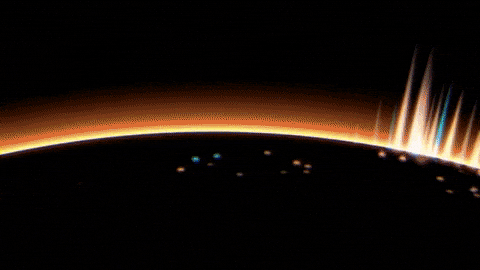 Gif by @doze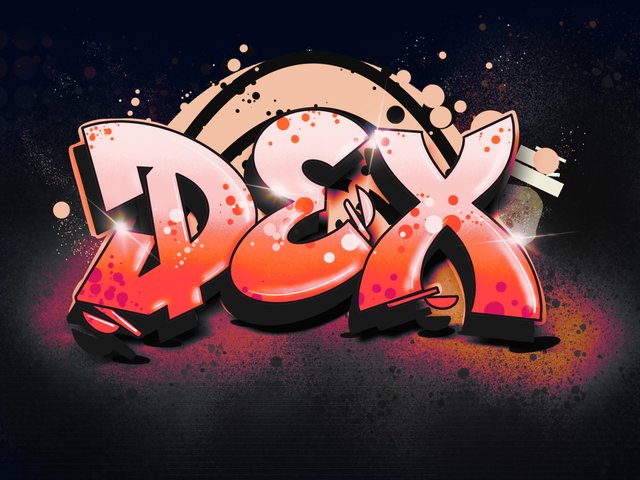 Logo by @ran.koree


15045