BackToFit Actifit: July 21- Beautiful morning!!
Well today...SUCCESS!
I wanted that #automaticwin for today and I woke up and got it!!! Thanks for the encouragement @davedickeyyall and @wil.metcalfe!!!
10k by 10 am!
I can't wait to see how many steps I get for the whole day now hehehe
My phone is DEFINITELY not tracking all my steps which is a little annoying hahaha so ..I will be breaking out the Fitbit so that no steps are lost from now on! Hehehe
This morning, I started my day with a bit of work before running outside to jump on my treadmill.
With the heat being that it is in Cali right now .. early is best!!! Hehehe
When I finished, I saw that my steps were not exactly as they should be. (I was timing my steps to see how many they were with my pace...and an hour on the treadmill should have registered more) so...I thought ok...how about I take a walk to visit the hubby at work!
But it's always nice when you come bearing gifts! Hehehe
So I went into the house and made some....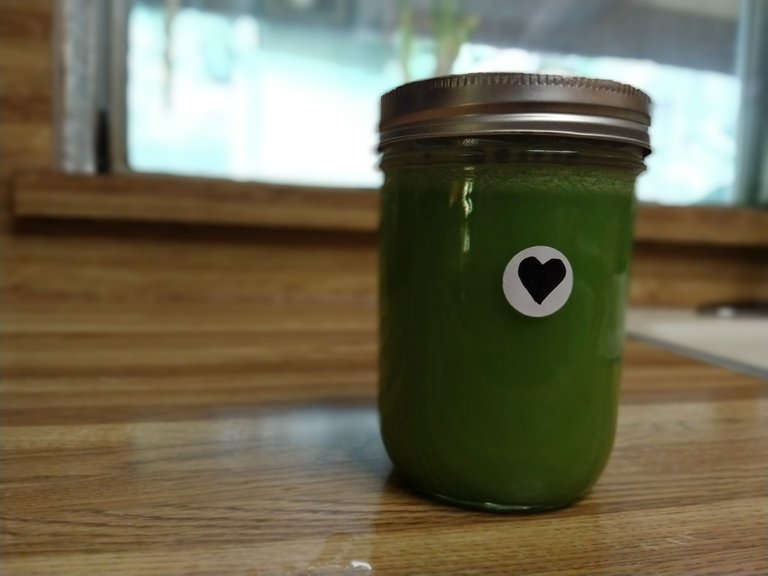 GREENIE GREENS!!! hahaha It was delicious! I made a pint for him and a pint for me! I'll show my recipe another time 😊
As I walked through the camp (where we live and work) I was just really taking in th beauty of this place.
It's summer time now...so it looks different hehehe.
Lots of evidence that kids are around now!!! Towels hanging on the balconies, shoes left randomly by the field, and the sounds!!! Now they are what I love!!! 🥰
It takes you RIGHT BACK to when you were at summer camp as a kid. Rowdy, giggly, hormonally charged noise hehehe
It's the best!
I took a pic of someone getting in an early morning ride on the water!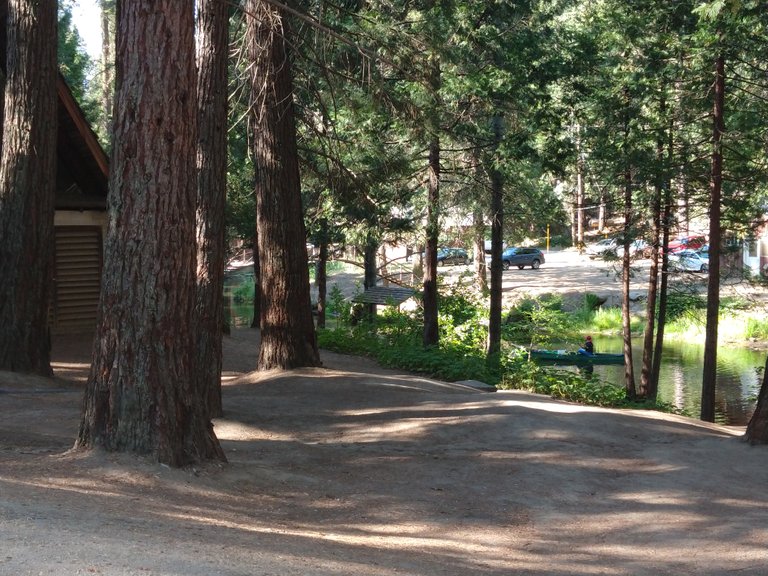 Probably a counselor trying to get a moment's peace before the day fully becomes inundated with KIDS hahaha
I kept walking on to the kitchen, where the Hubs (@biggerjoe) and Griff (@bbqgriffinwings) were working and spied a girl off by herself.
She was walking towards me...and looked sad.
That's the one thing I didn't like about camp. There was always the one that was alone. She was lost in thought and I waited for her to see me approaching so I could give her a big smile!
But ..she was right in front of me and completely lost in thought! Lol
I gave her a cherry HELLO! 🥰😊
She looked up with a start and beamed a HUGE smile back at me and said OH! hahaha hello!!!
So I think she was ok...not sad...just on a mission in her mind hehehe
I made my way up to the kitchen, listening to the band practicing for morning Devos. And then the bell rang. Hahahaha
And kids came from every corner of he camp...all headed FAST to the outdoor chapel. Lololol
It reminded me of one of those zombie movies where they attackkkkkkk!!! Hahahaha they were everywhere!!!!
And I just busted up laughing...and headed up to the kitchen!
Hubs was super surprised with his GREENIE GREENS!!! 💚
and....that's how I got all my 10k steps in before 10 am
I was gonna wait until later to write and just post the evidence picture...but...nahhh
I was too excited hehehe
Hope you all did/do great today!!!
The evidence pic below lol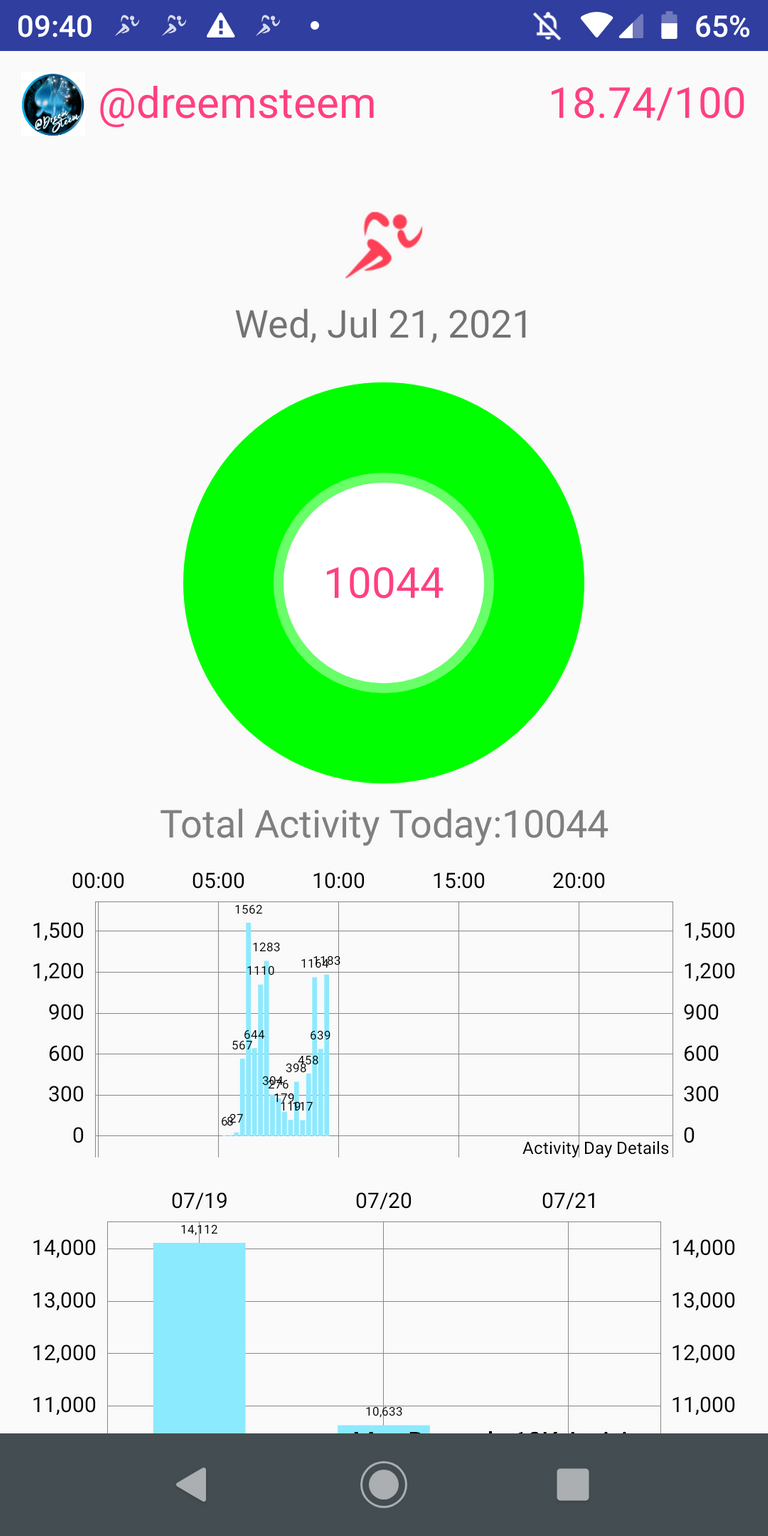 This report was published via Actifit app (Android | iOS). Check out the original version here on actifit.io




10073

---
---