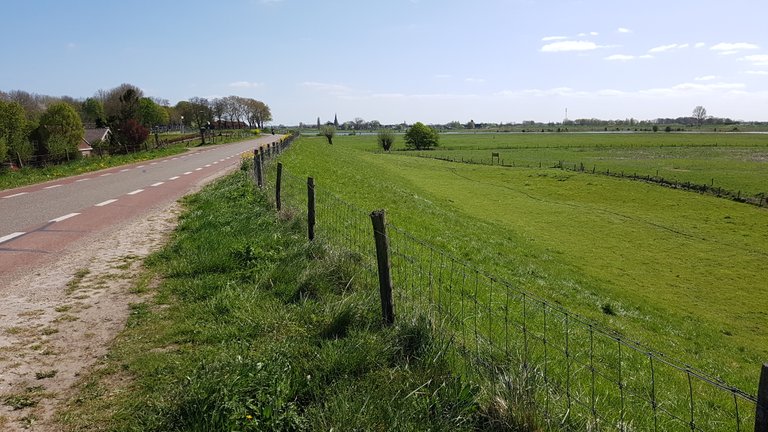 Just going outside is a treat these days. Yesterday I indulged in a 40km ride on my city bike.
As you can see on the map, I avoided built-up areas, which worked pretty well. I also stayed at home on Sunday, when it was much warmer and too many people were outside.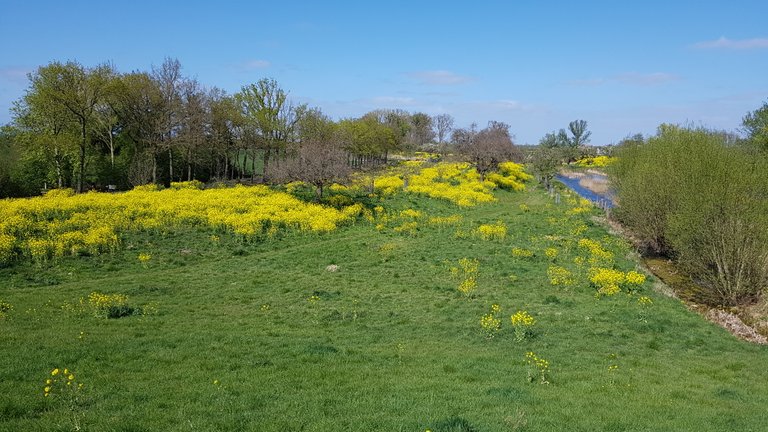 Joe Biden would love these yellow flowers. They're growing everywhere by the side of the road.
To be honest, they're not actual rape flowers, also known as canola, but closely related.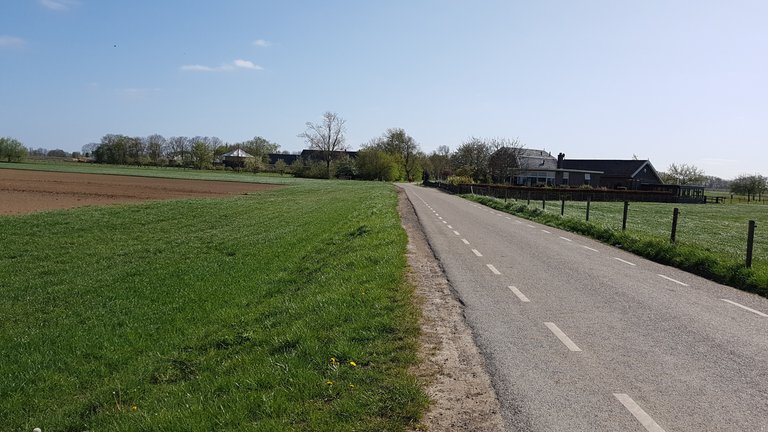 There's a big sky in the middle of nowhere, near Werkhoven.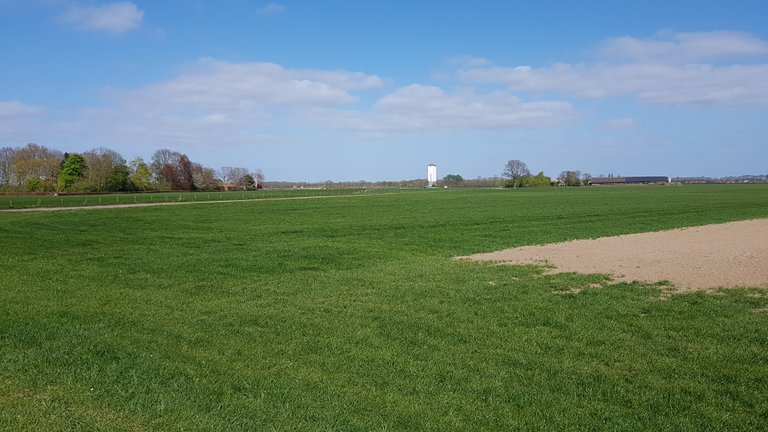 This is a polder with larger fields and less water than the swamp I grew up in. Also with larger farms and estates, which meant a farmer could give away the land for the buildings and English garden you see on the left here (more about that under the next photo).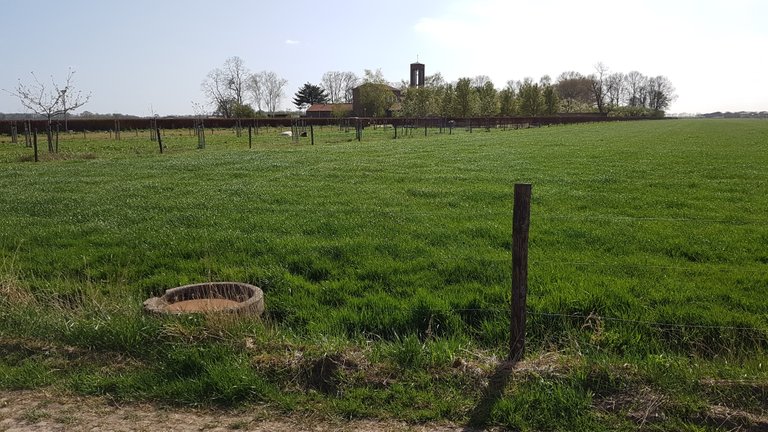 I've been here before, and I wrote about the white water tower, but I didn't notice that there's a compound here which obviously looks like a monastery. It was a convent for Augustine nuns, built in 1960. That didn't last until the end of the century. It's a conference center called Samaya now, with a vegetarian kitchen and owners inspired by Buddhism. Of course it's closed at the moment.
Then I saw a woman sailing on the same road. You'll have to trust me, I was too shy to take a picture. And by this point, I wasn't enjoying riding against the wind anymore.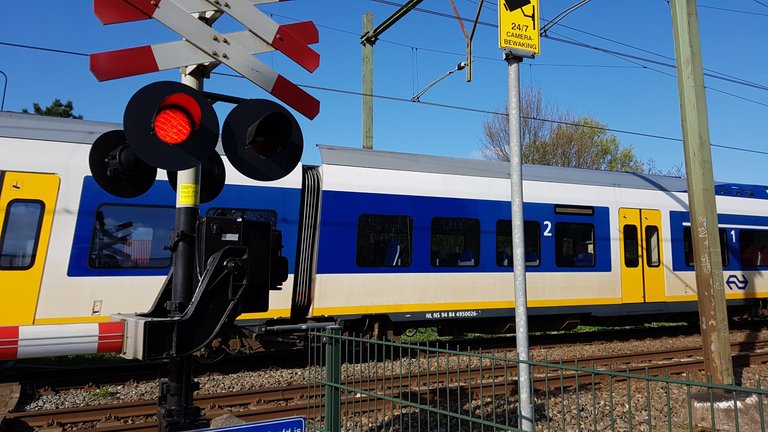 I didn't expect to get tired from a 40km bike ride, but I felt hungry and dizzy at the end. I should have brought a salty snack. Well, at least I lost weight. And it was necessary, I've never been so fat. In other words, I'm out of shape - let's blame the quarantine!



10484