Yesterday I needed to go out to buy groceries and had a lot of things to do in the house, my stepcount went up to over 5000.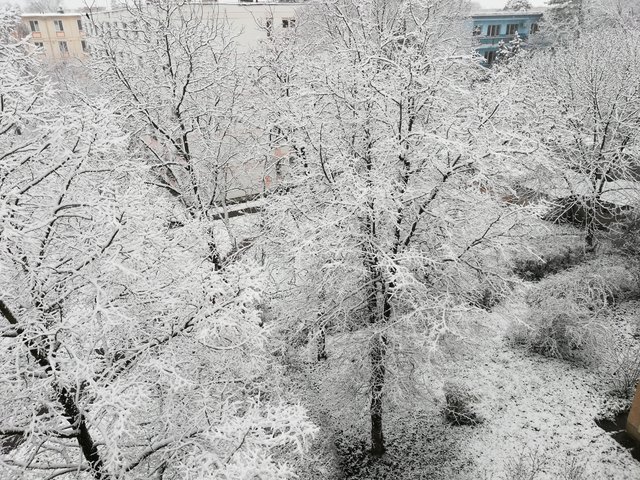 Even though it's the end of March, we woke up to this scene. It felt like Christmas is coming but to tell you the truth, I wasn't happy at all, not like I would have felt around Christmas.
I took a walk to a couple of grocery stores while it was snowing.
Flour and yeast is nowhere to be found for more than a week now. Yeast I have at home but I'd love to buy some flour. Maybe one day ...



5363