A very humid Sunday morning, which meant a lot of (lazy?) sweat during the training. I went solo and did a 100k+ trip. The Gran Fondo Strava badge for this month is in the pocket 👌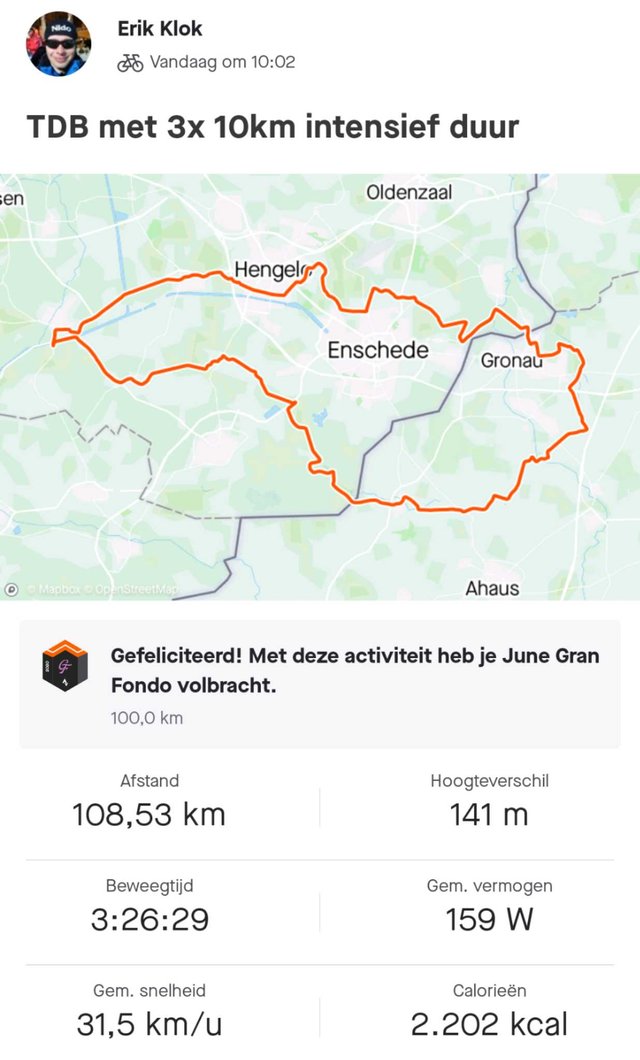 I did a relatively easy trip with three times 10 kilometers at high speed. This can pretty well be seen in the speed graph: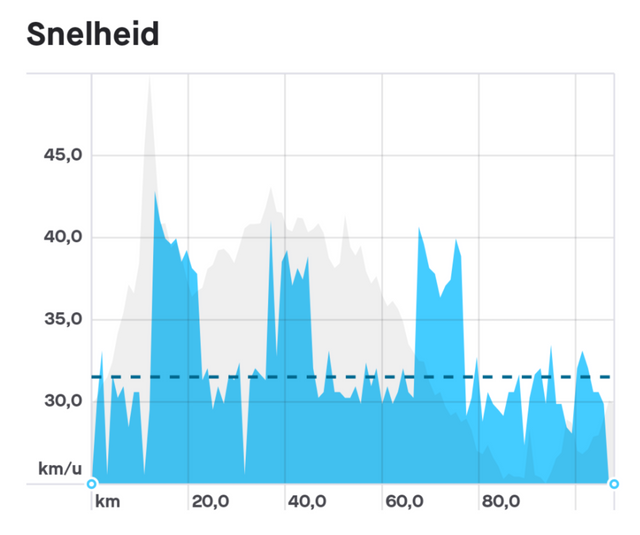 This resulted in a great actifit score for the day!
I hope you also had a great (active) weekend.



38713