Ljubljana, Slovenia, May the 9th 2020.
On this day, 75 years ago, Ljubljana was liberated. Partisans entered the city among the cheers and greetings and songs from the citizens. Six days later the occupation forces surrendered and the World War Two was over. Finally.
Ljubljana is a city hero. During the WW2 it was surrounded by a barb wire fence, 32 kilometers long. It is a tradition that every year on Saturday closest to May the 9th, there is a recreational event where people walk on the path around the city where once the wire stood. We celebrate life in freedom, we celebrate that we can speak our own language, we celebrate the values and pay respect to those who gave their lives of our future.
This is also the day when The triplets run is held. Three runners form a team. They have to run together and cross the finish line together. Two distances of 12 and 29 kilometers are available.
With hikers and runners, this is the biggest recreational event in Slovenia with over 35,000 participants.
This year, because of the measures, the event was officially canceled.
Unofficially, we still gathered and hiked and ran around the city. We shoved that we value freedom today even more than in the previous years. We showed that we value friendship and camaraderie and care for the society. Care for every member of our society, be it young or old, in prime health or weak.
It was a beautiful day. Happy faces were all around. People were talking, singing, welcoming each other. They were choosing common sense and society and community instead of fear and oppression and division.
Two of my running buddies, Tadej and Tone, and I went for a run too. We enjoyed every step of it. We took our time to join the celebration and festivities of the day.
We paid our respects to those who have fought for us.
---
Original national flag of Slovenia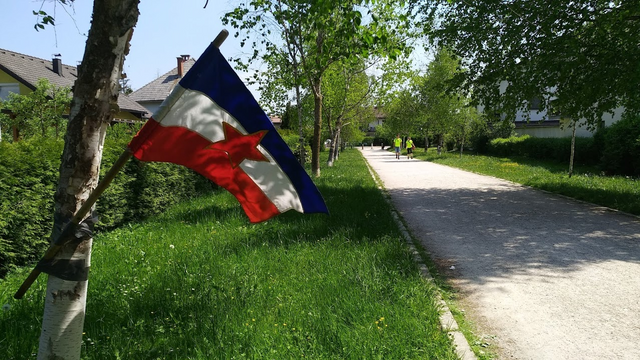 People singing by the path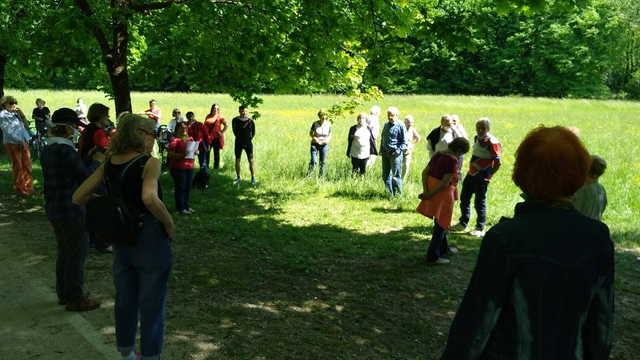 I've found a new fiend,a black Lab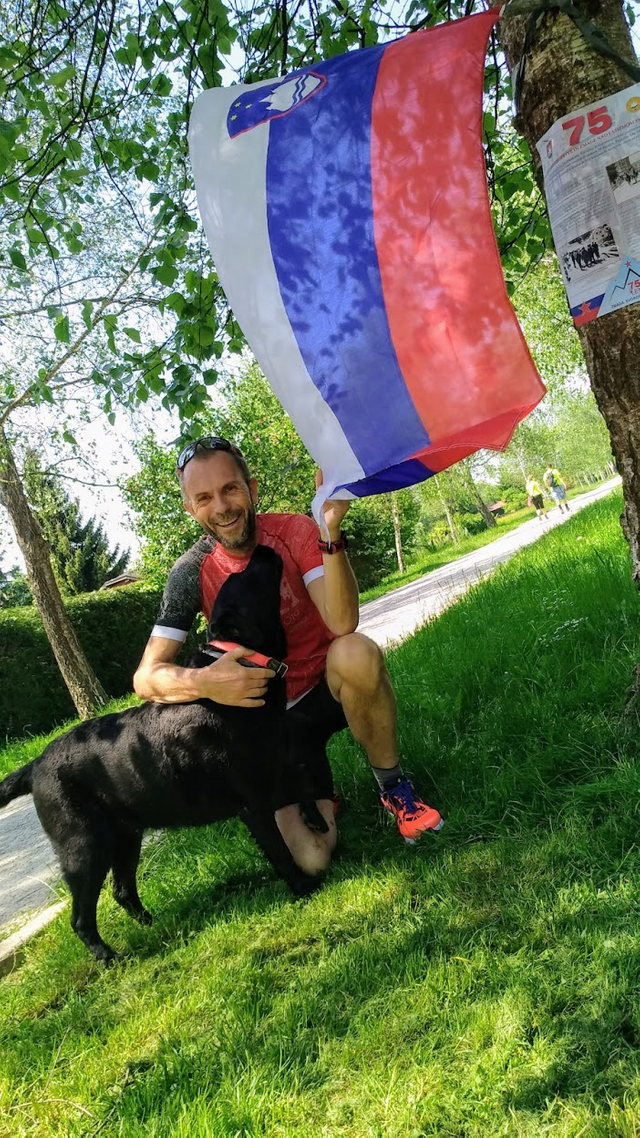 For whom the bicycle bells ring?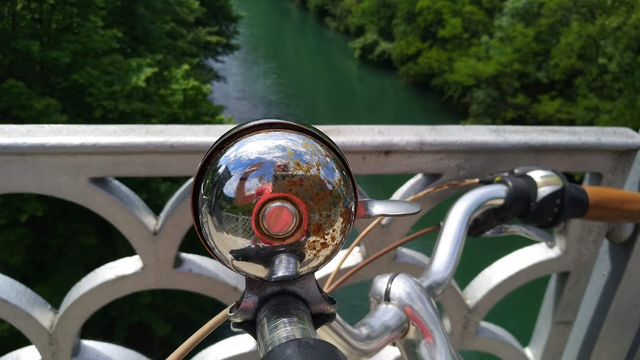 Vine orchard by the Ljubljana castle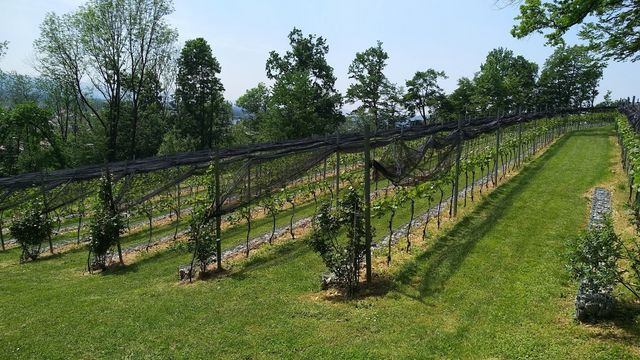 Monument to the peasants who have fought against the feudal tyranny more than 500 years ago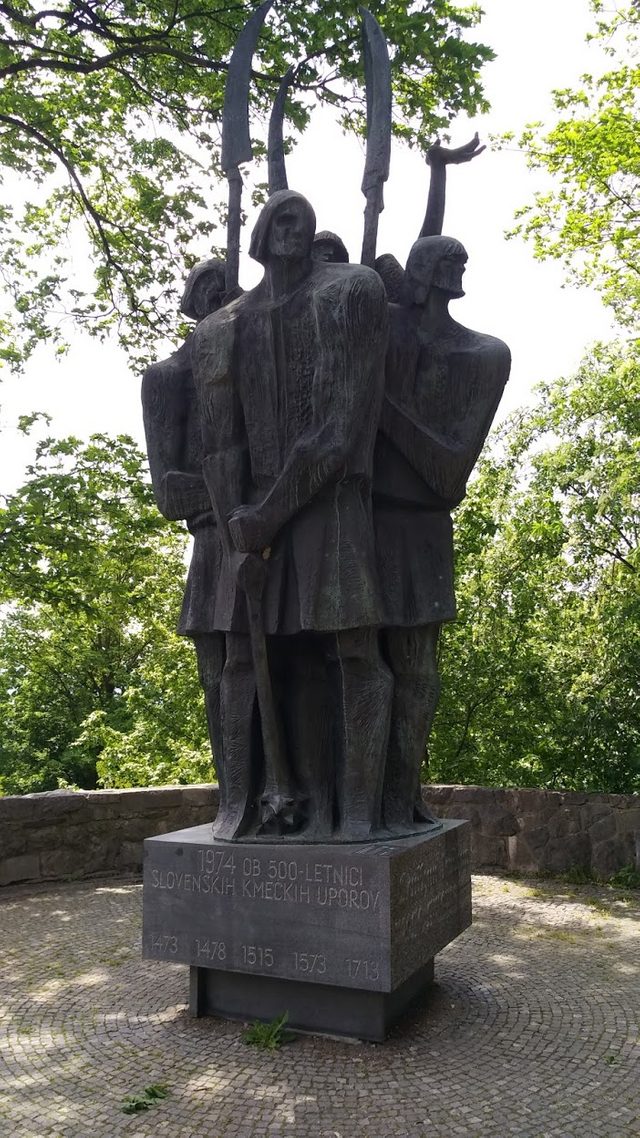 Main Ljubljana marketplace was so vivid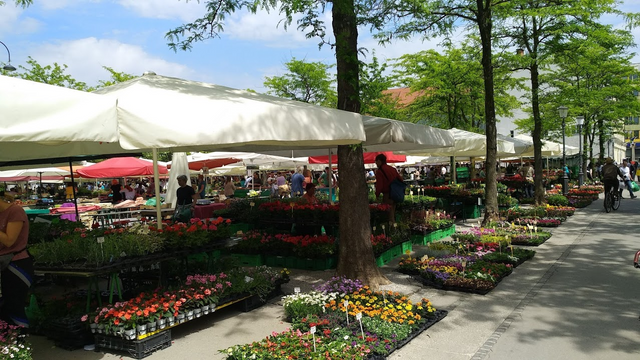 The famous Three Bridges area with the monument to France Prešeren, nation's greatest poet, is devoid of foreign tourists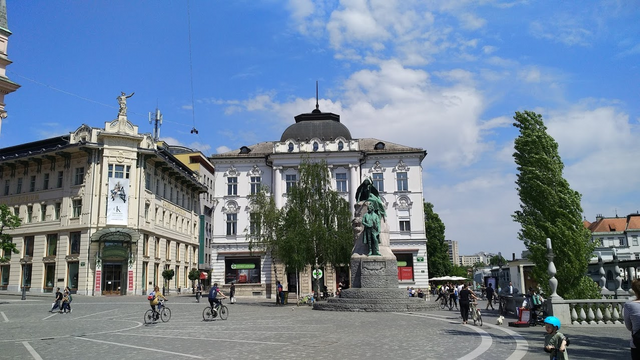 Well deserved beer after 18 kilometers ran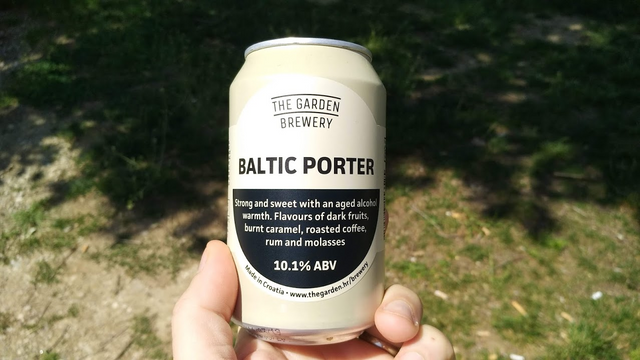 These good folks were offering hand made carnations on top of the Rožnik hill.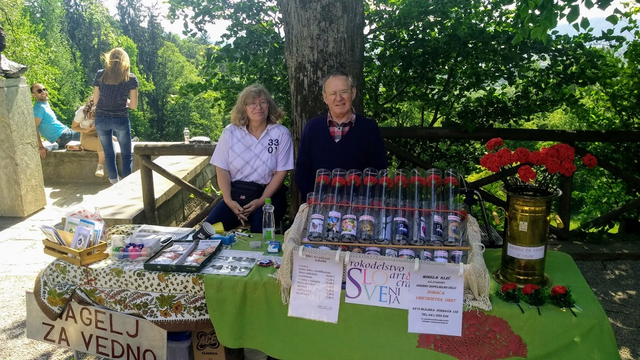 Meditating on the roots of a huge tree.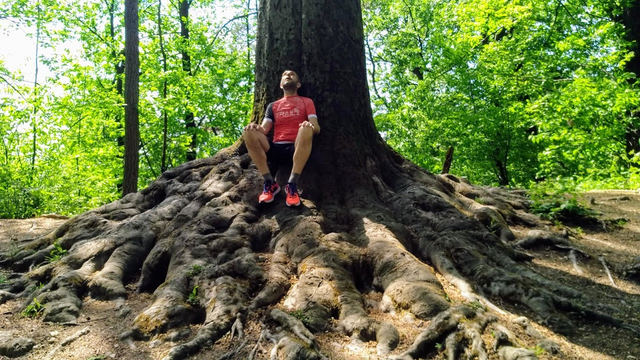 Tone and Tadej, thank you so much for a great day spent together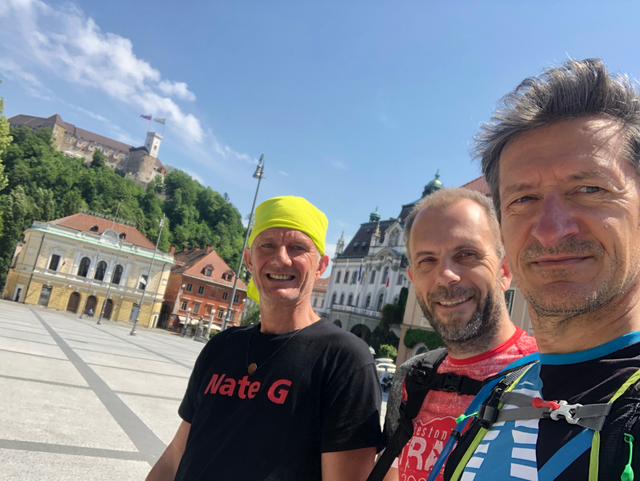 This carnation is for you, my friends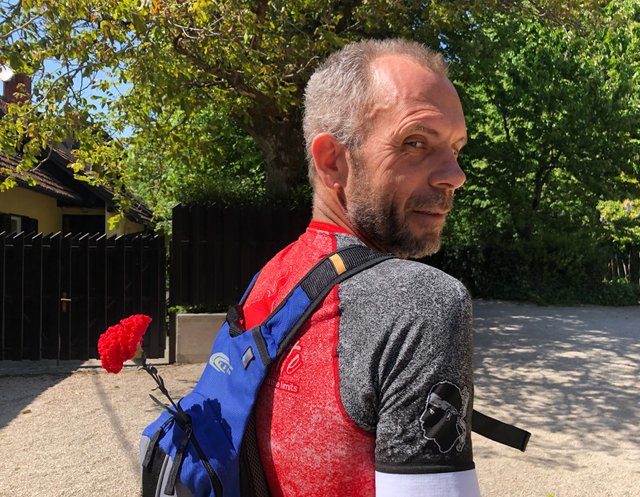 ---
All the physical activity data that I display in my @exhaust and @actifit reports is gathered with the help of Coros Pace sports watch and displayed with Coros app.


---


Join Actifit program, stay fit and earn crypto - STEEM, AFIT, AFITX, PAL, SPORTS, ...
Vote for Actifit as a Witness
Official Actifit links: Discord | Website | Android app | iOS app | FAQs | Text Tutorial
Disclaimer:
I am a long-time Actifit user and ambassador for the program. Please, ask me anything about it.


Better and better
---


31501