Thursday, May 28th 2020. While on the run in the forest above Podutik bike park I've noticed several trees have nice decorations on them.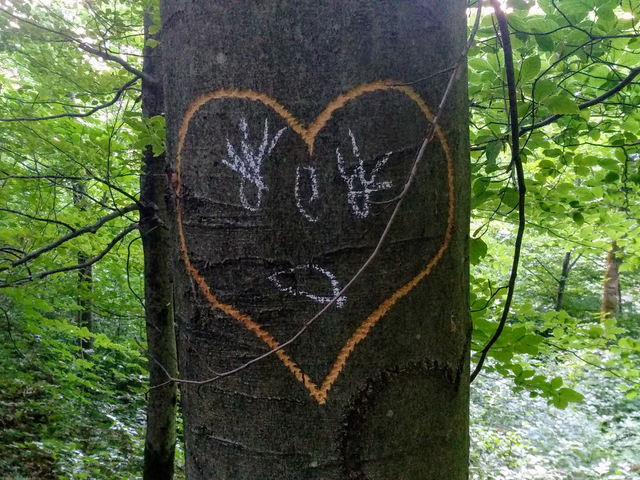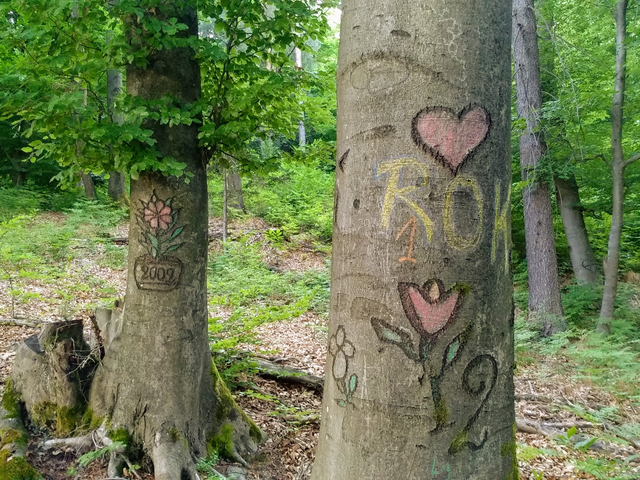 I like these chalk drawn images more that the traditional approach with knife engravings.
---
The day was eventful. Family, work, running, geocaching, doggy walk, work, sleep. Well, maybe it wasn't so eventful :)
What about your Thursday?


Join Actifit program, stay fit and earn crypto - STEEM, AFIT, AFITX, PAL, SPORTS, ...
Vote for Actifit as a Witness
Official Actifit links: Discord | Website | Android app | iOS app | FAQs | Text Tutorial
Disclaimer:
I am a long-time Actifit user and ambassador for the program. Please, ask me anything about it.


Better and better
---


12279

Geocaching, Running, Walking