It's always nice to realize you have a connection to a historical event, right in your local area. We were heading into the city, looking for a somewhat quiet area outside in order to complete a course assignment.
I began to think that there was something significant nearby, but couldn't for the life of me, remember what it was.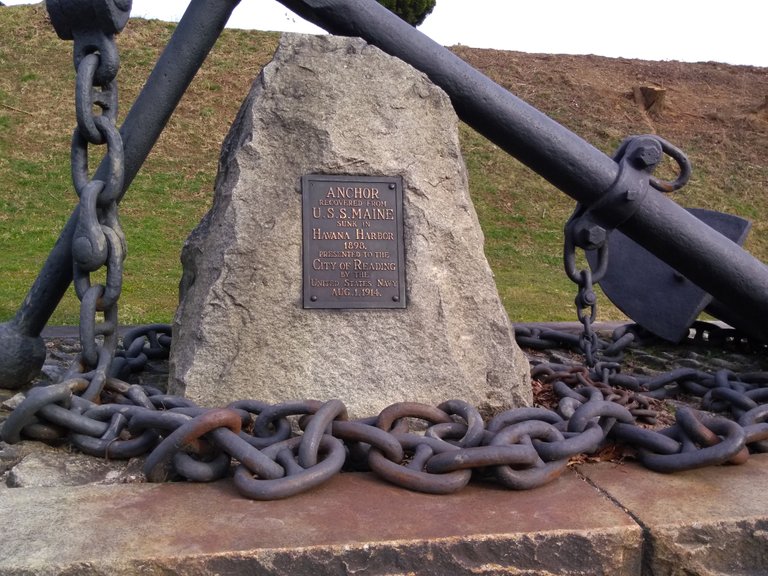 Turning a corner, I spied a little park just ahead. And then it hit me. A cozy spot of green, affectionately called "Anchor Park" contained a link to an important event in American history.
Here lies the anchor to the battleship Maine, which was blown up in Havana harbor in 1898. This was the spark that lit the fuse of the Spanish-American war.
"Remember the Maine!"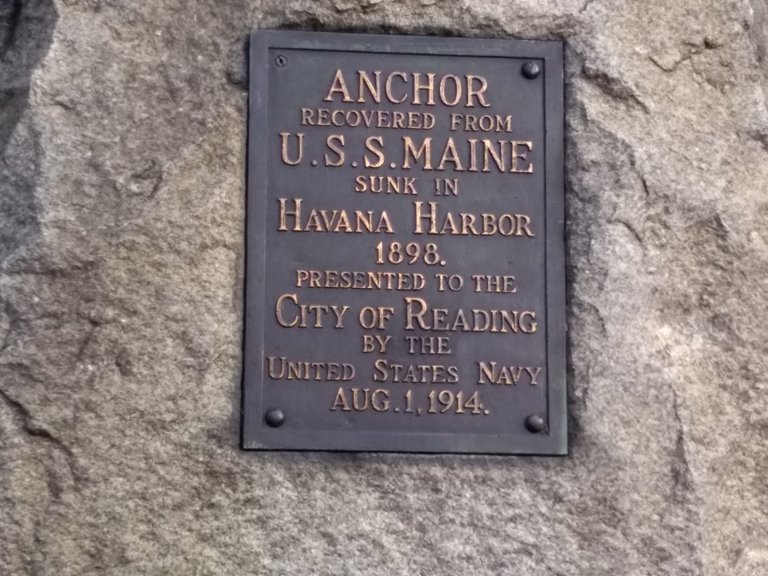 266 souls were lost with the sinking of the great ship and the nation wanted to be sure to always remember their sacrifice. In 1914, FDR attended the dedication, ensuring that everyone would always "Remember the Maine!"
The monument is located at the corner of 11th and Washington streets in Reading, Pennsylvania.


5043

Daily Activity, Hiking, Walking