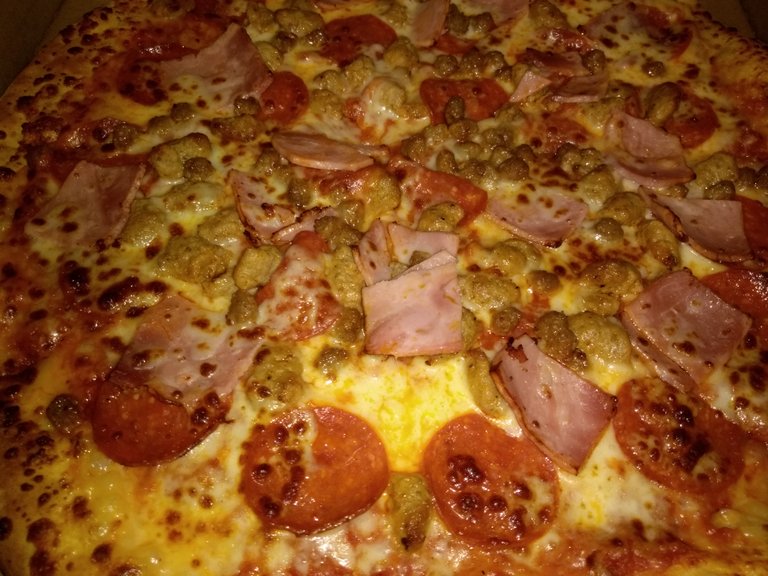 Good food is usually the result of a symphony of flavors, each leaving it's own footprints on your taste buds.
With nothing to do, and stuck at home, I had an irresistible desire for a mouth-watering pizza. But not just any mind you, no this one had to be a combo.
Had my cash at the ready for the pizza/soda and a nice tip for the delivery driver putting himself at risk during this pandemic.
The "Meat Eater" is a heavenly combination of pepperoni, sausage, ham and ground beef, layered on a gooey cheese and tomato base so good, it's like a party in your mouth!
Any one of these toppings are meh, but together: BOOM! A delectable explosion of flavor. A dish like this will make all of your problems just melt away like cheddar cheese. 😋
On the way out, I passed what looked for all the world like a buried elephants leg sticking out of the ground.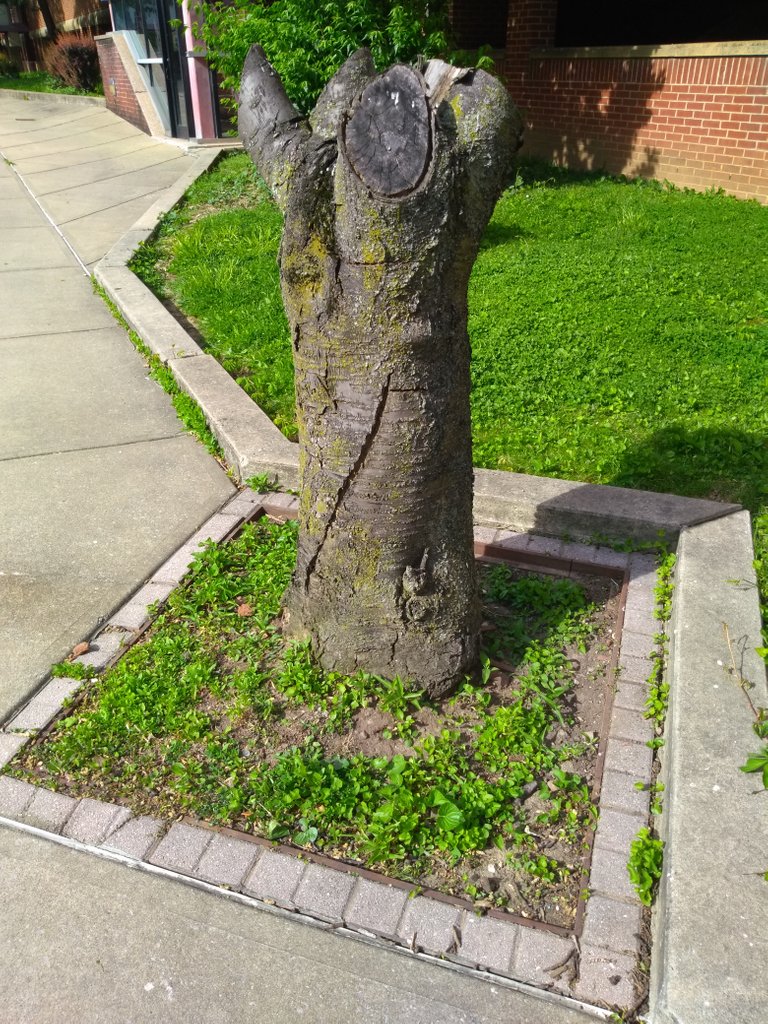 You can even see what looks like little toes at the end. Maybe someday we'll dig the rest of him up. 🐘
Now, off to watch an Australian TV series called The Block on Amazon Prime, where four couples compete at renovating their apartments for a cash prize. I love their faux British accents, and living in Australia has to be like a little slice of paradise. How was your day?



10101

Daily Activity, Moving Around Office, Walking