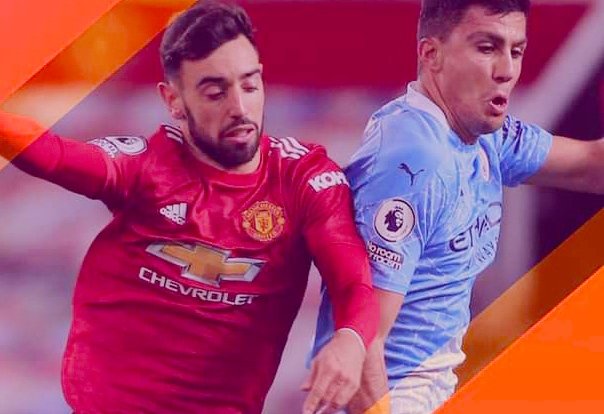 Manchester City Dominate the English Premier League. Two Manchester Clubs Are Competing To The Throne.
Manchester City managed to be in first place in the English Premier League this week after defeating West Bromwich Albion with five goals without reply, The Citizen managed to collect 41 points from 19 matches.
The success of Pep Guardiola's troops cannot be separated from Manchester United's defeat of Sheffield United at Old Trafford with a score of 1-2, Manchester United currently must step down to be in second place with 40 points from 20 matches.
Having slumped at the start of the season, it was predicted that The Citizen would not be able to compete for the English Premier League title this season, at the beginning of the season several teams appeared to dominate every match by winning. Liverpool, Chelsea, West Ham United, Aston Villa and Everton were the teams that appeared more dominant at that time, Manchester City, Manchester United, Arsenal and Tottenham Hotspurs had to be in the middle of the table at that time.
As time went on, two Manchester city clubs were able to perform well and decide Liverpool's dominance as the defending champion at the top of the standings, Pep Guardiola and Olle Gunnar Solskjaer were able to bring their team to a better direction. Meanwhile Jurgen Kloop who coached Liverpool continued to appear unsatisfactory until he abdicated, while Frank Lampard was replaced by Thomas Tuchel as Chelsea coach.
Manchester City and Manchester United are now competing again for the title like a few years ago, when the two teams competed for two seasons to win the title in 2011-2012 and 2012-2013. The Citizen was able to win the title in the 2011-2012 season where at that time they were handled by Italian coach Roberto Mancini while the following season the Reds Devils were able to win the title under the tutelage of Sir Alex Ferguson. This tight competition will be repeated for both teams, Pep Guardiola and Olle Gunnar Solskjaer will continue this competition until the end of the season.
Apart from Manchester City and Manchester United, there is one club that also has a great chance of winning the title this season, The Foxs Leicester City have performed great this season under the tutelage of coach Brendan Rodgers, they are able to stay in the top four of the standings. Leicester City in last night's match was able to draw against hosts Everton with a score of 1-1.