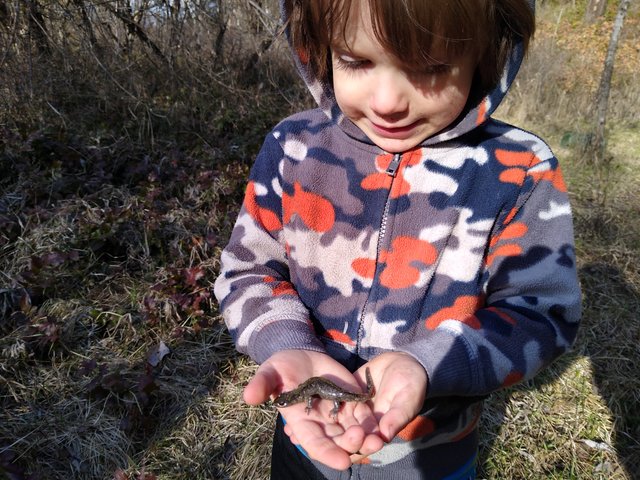 Finally found a salamander this year. I was moving around the old ass railroad tie that was our bridge over the creek and this little guy was hiding under one end. R loved holding it and was a bit sad when I told him it needed to go back under a rock so it didn't dry out and blow away like dust.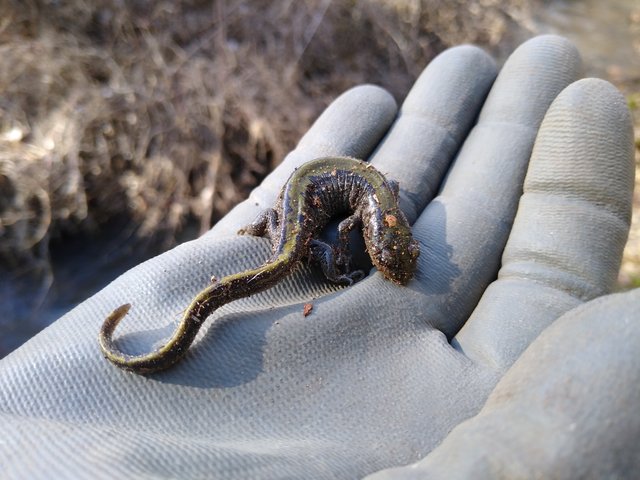 Our local salamanders are super docile and have a pretty cool greenish stripe down their backs. I only find a rare one on the farm. Each year I am lucky to find a single and that is with me all over under and around the farm.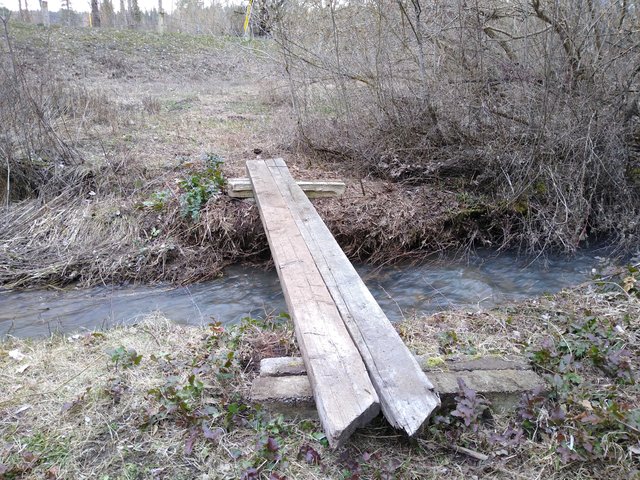 The new temporary bridge is in place and I will be doing a bunch more work on it this summer. The beams will be separated and then I will attach planks to make a 3 foot wide bridge for us. It will be solid and stable and will last for a long time. I have to cut a ton of the over growth back along the creek but it is already much nicer and easier to cross.



17631

Daily Activity, Gardening, Home Improvement, House Chores, Moving Around Office, Play with kids/grand kids, Shoveling, Walking, Weight Lifting, Yard Work