Folks,
Are we just fleshy blimps in some meaningless stew of cosmic oblivion?
Perhaps,
It certainly feels that way, from time to time, Xavier
...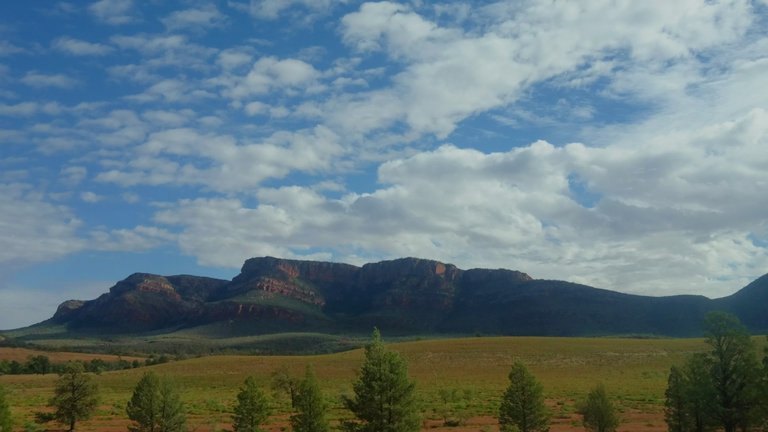 Well, our tiny holiday to Wilpena Pound over the last few days is now finished
We got home pretty late last night
I was so tired I completely forgot about the Actifit posting time limit...
So my blog is missing a day of the journey; the 13th
I'm sure you were utterly devastated by my absence, dear reader
As if you're hanging out to read my posts...
😏
Joking aside, I really like certain aspects of the Actifit app
The UX is pretty clunky and could probably use a design overhaul, but it does the job well enough
The activity tracking is good information from a health and fitness perspective
The time limits are great for cultivating posting discipline
And the Proof of Activity concept is interesting as it anchors the content to a particular moment in spacetime
Bridging the gap between the real and online worlds, which I like
It was the combination of these things that lead me to install it all the way back in July of 2020
One day, I want to expand and refine my thoughts about the app in a separate post
Before I can do that though, I need to track down an article I read circa 2015...
🤔
...
Well anyway, that was tangential!
I was intending to write about the trip...
...
We awoke to this awesome location on the 12th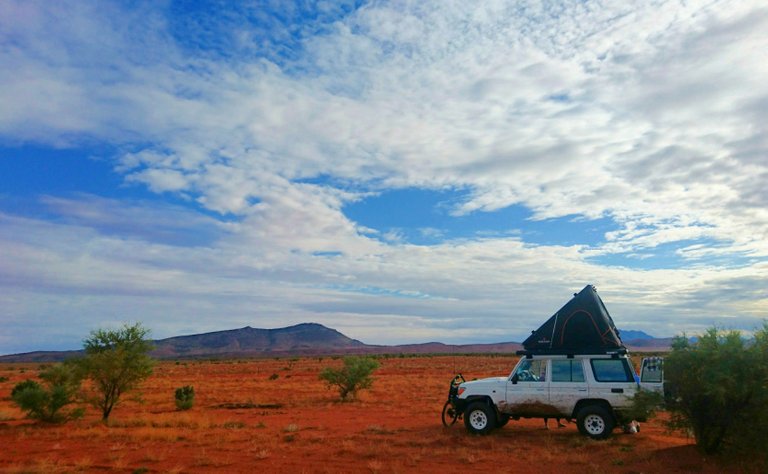 A few k's out of town
Brewed a cuppa on the camp stove
Then we decided to head in to Hawker for some breakfast
I had brought my bike along, so I rode into town
My darling drove the landcruiser
And we met up at the Flinders Food Co.
We shared poached eggs on toast and pancakes
The food was fucking magnificent
If you're ever in the South Australian town of Hawker and looking for something to eat, go there
We then continued on to Wilpena
And made a brief sojourn into the regional city of Port Augusta to refill our drinking water container
Here, we passed an abandoned building that was once a fast-food restaurant
I quickly became fascinated by it, and had to have a closer look on the way out
It was a "Hungry Jacks"
A franchise known around the world as "Burger King" instead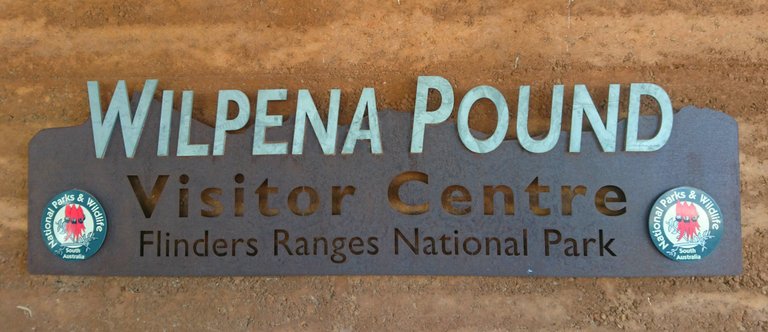 Arriving around 3 o'clock
We had a wander 'round the Visitor Centre and surrounds
The Heysen Trail... I'm planning to walk that soon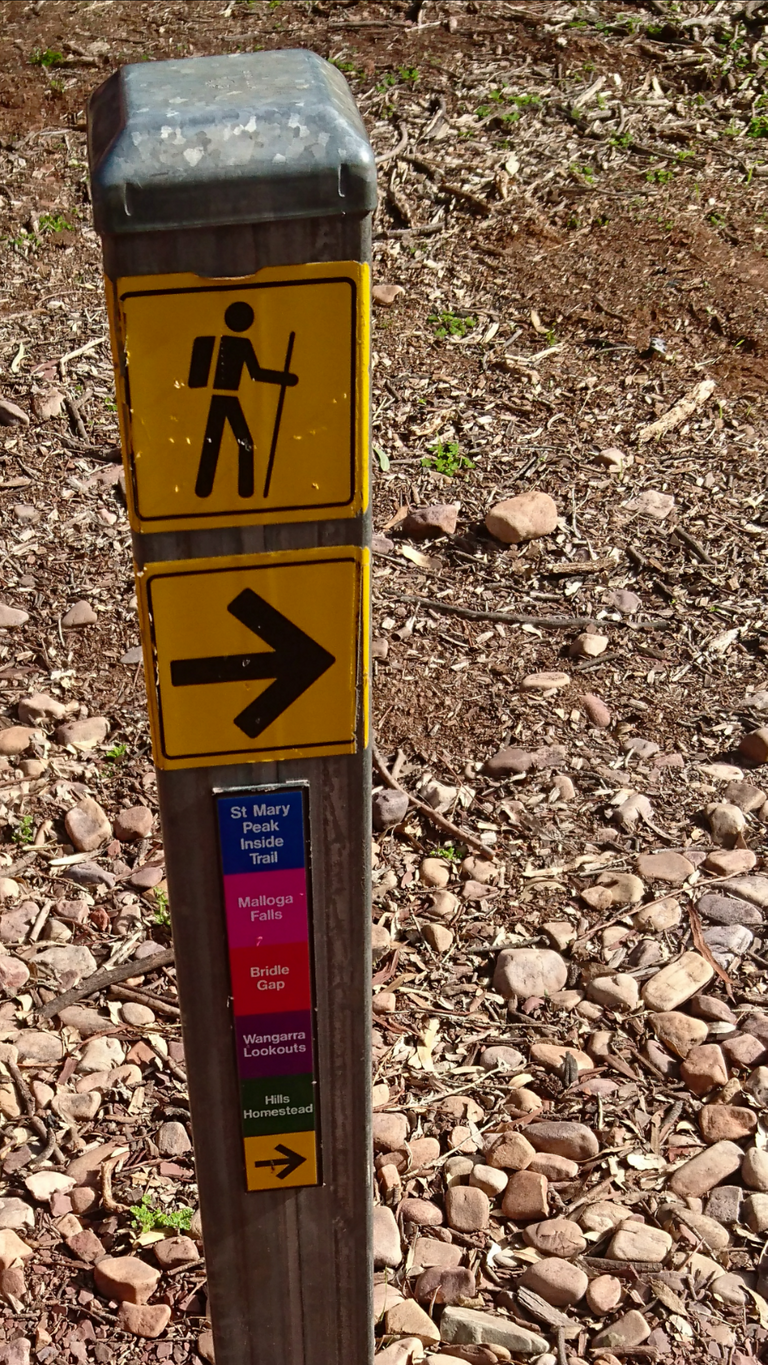 Unfortunately, we didn't have time to walk any of the trails
They all required 3 or more hours and we were running out of daylight
I'm really keen to get back there now though, and experience the landscape on a personal, perambulatory level
So that's on the cards for the future...
We drove back out of Wilpena and had a look at Cazneaux's Tree, which was just a few minutes away
Harold Cazneaux took a photo of it in 1937
Doing so made him and the tree internationally famous
I got my bike out again here, and went for a ride along a trail beyond the tree
It followed a creek bed descending from Wilpena Pound itself
I got some footage of that which I'll share once I'm done editing
And I'll link it back to this post, of course
So that the content is anchored to a particular moment in spacetime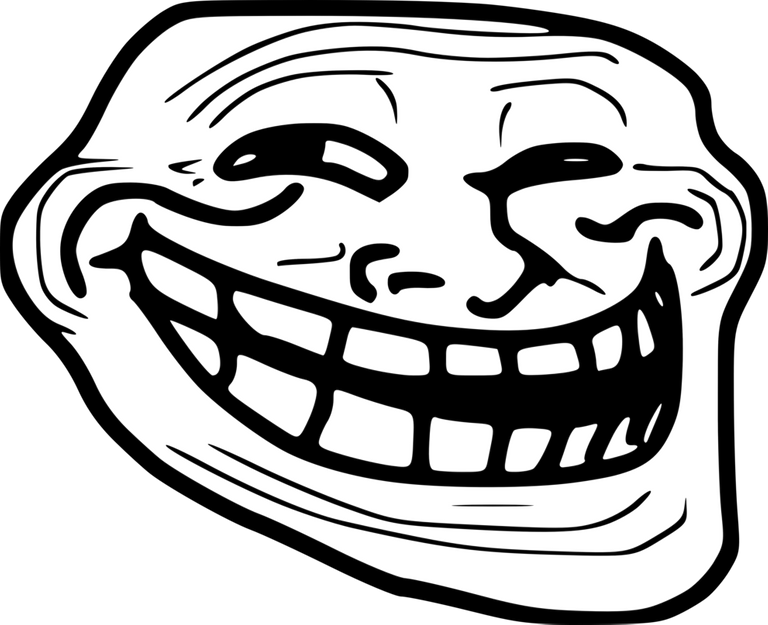 It was getting dark by this point so we started trekking towards home...
Stopping in the town of Orroroo for a drink and a pub meal on the way
...
I want to share with you this brilliant multi-tool before I wrap up this post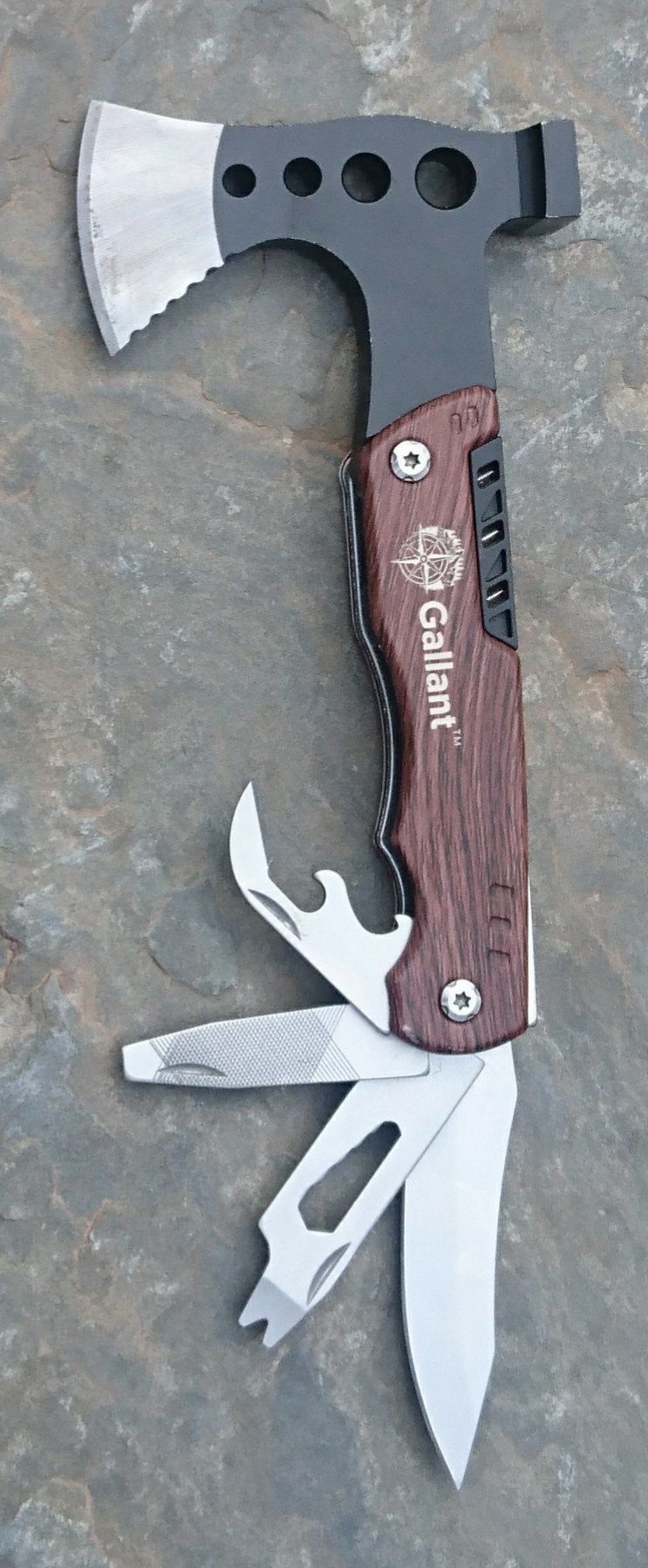 What a beauty!
It came with the landcruiser we hired for the trip
I'll have to try and get one for my future Heysen Trail walk, I think
Very useful for camping...
Though on this occasion, the only thing I used it for was cutting slices of kangaroo mettwurst 🤣


This report was published via Actifit app (Android | iOS). Check out the original version here on actifit.io




6481