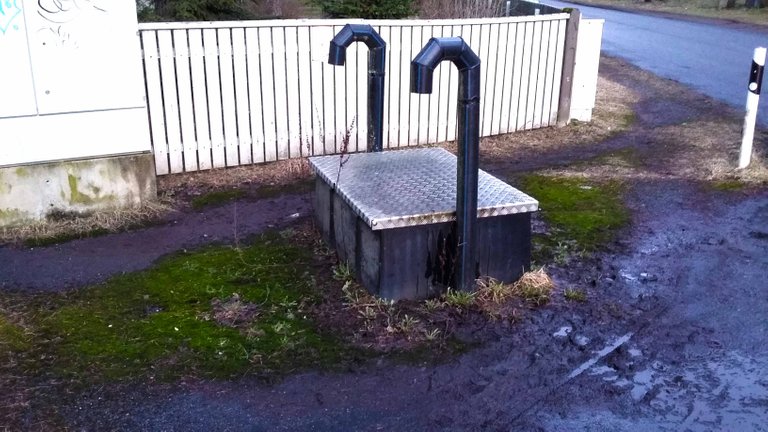 The cannons that shoot bananas didn't shoot straight. Whether it was due to the curvature of the bananas or a natural gravitational pull of the earth beneath our feet, the bananas' flying trajectory turned lower almost immediately after launching the sweet yellow projectiles.
It was, of course just a dream. As far as I know, there are no banana cannons around these parts. The only thing somewhat resemble it are these pipes coming out of what I think is a sewage tank? But why is it almost in the middle of the street? Or maybe it's some fire hydrant thing?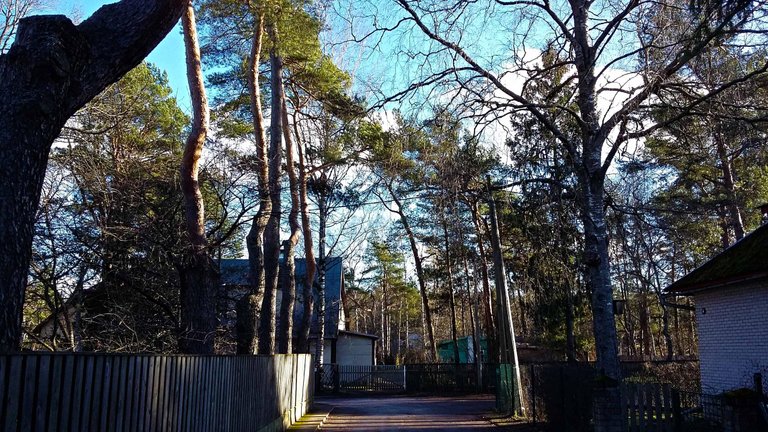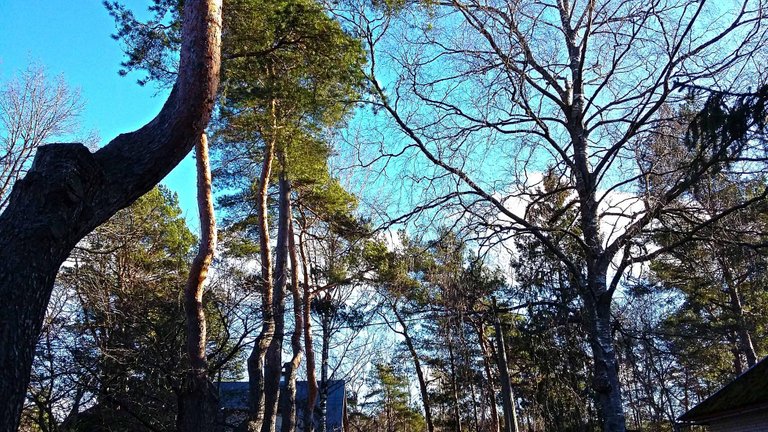 Taking a bit of a different route today on our walk takes us through the neighbourhood of sunshine and lollipops. Someone has already ate the pops but the sunshine is there.
If you look closely, you can probably see a squirrel up on these trees. I can't. I've been trying to lure them to my balcony for a few months now, no dice. I guess they haven't noticed my nice handywork yet or they don't know that I serve quality cartoon nuts.
And damnit, I didn't bring my shovel - there' another X on the ground. When I finally get to digging up all these X-s, I'll probs be rich as rags.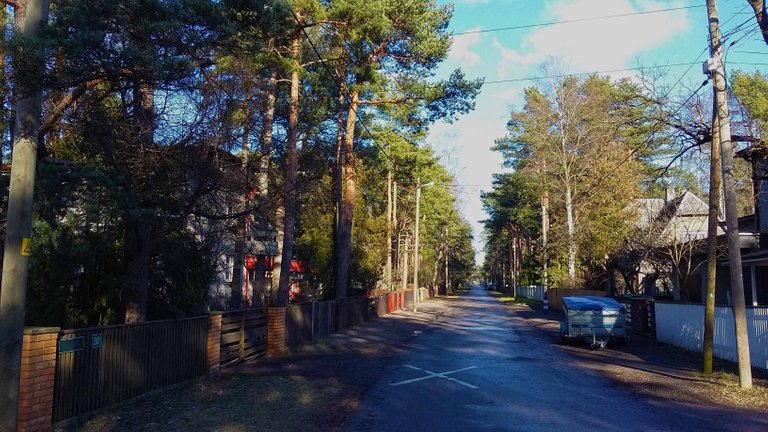 Back here at the barracks, nothing's changed. Except the red car that was here the last time, that's gone. I hear all the abandoned buildings are full of motion sensors now, so not sure if I want to explore. Wouldn't want to rip my coat on a rusty nail when making haste to get away from the angry pursuers.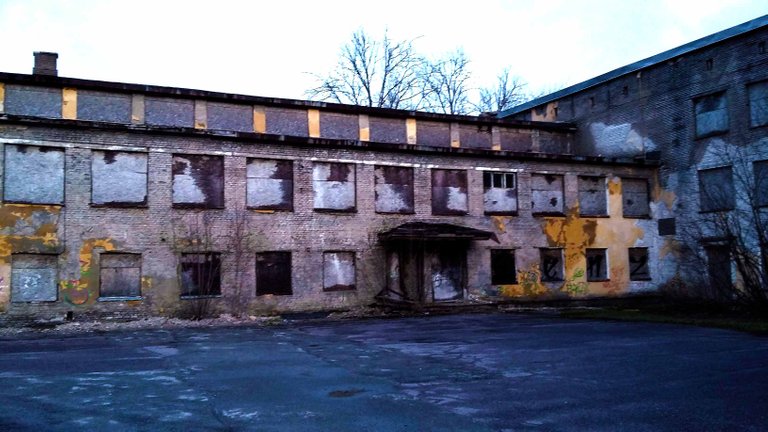 8452