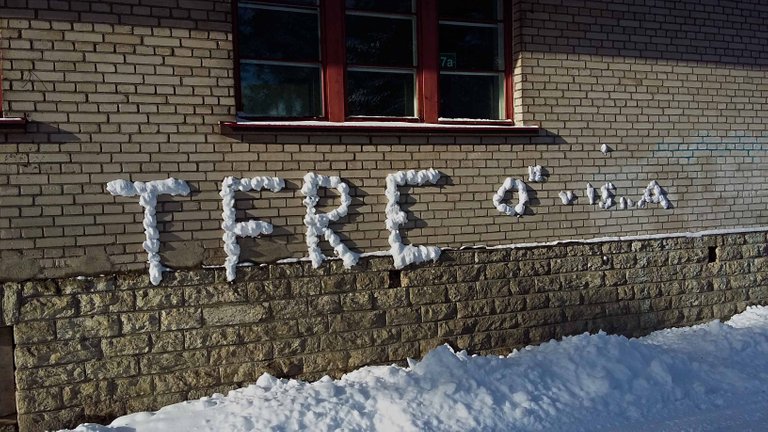 Yesterday's snowfall and mild blizzard that lasted all day long (and perhaps even through the night - I don't know, I sleep at nights), produced nice massive banks of snow all around. And some lads, as you can see on the title photo, have had someone executed at this brick wall, by bombarding it with snowballs, leaving a message for their enemies. "Tere". Some letters are missing of course, time takes a toll on everything.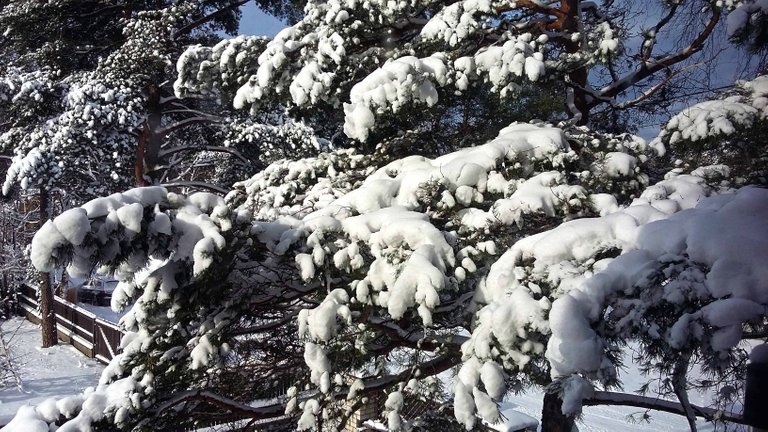 Looking out of the window the pines greeted me with a mild swing of their snow-ladden branches and a nice ray of sunshine that warmed up the tempereture behind the glass, telling me that there's +2 degrees Celsius out there. Which is a lie of course. It's probably somewhere a degree below zero os something. But it's nice. Time to strap my boots and head outside with @raili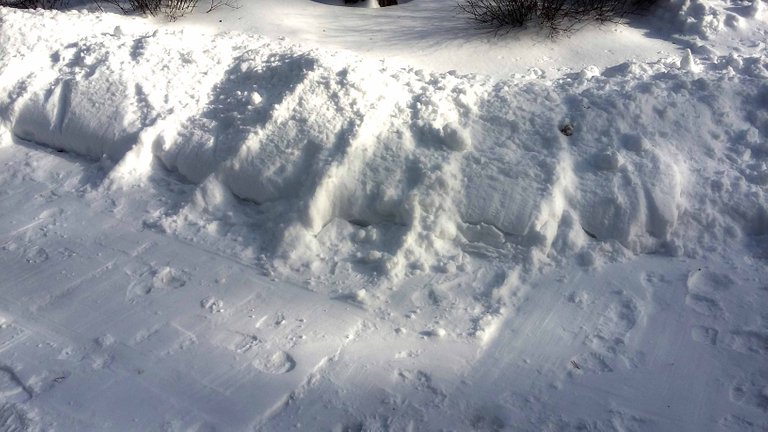 Raili has some business to do, so I head out ahead and decide to showel snow for fun. Yes, for fun :) We haven't had proper snow for a while, my body needs some exercise and who doesn't love being outside with some mild PE?
Alas, someone already showeled all the snow. Oh well, next time then.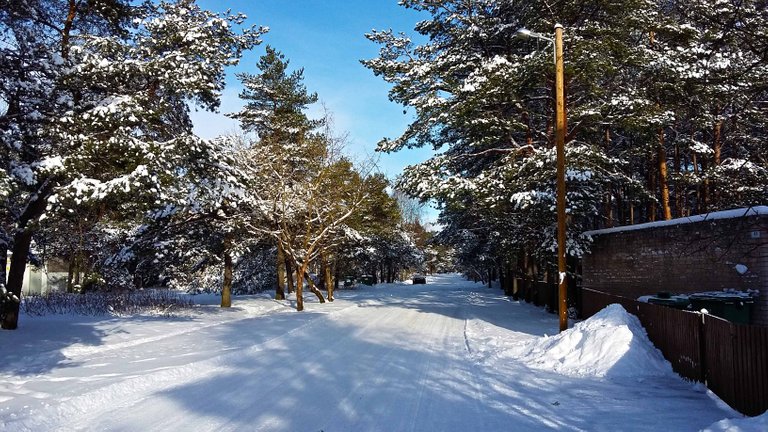 Although I love the weather we had yesterday - nice thick snow all around and wild a mild blizzard filling the air with snow and lowering visibility, which gives a feeling of solitude and makes the city disappear around you, I must say today's weather is a nice change for it. The beautiful sunny day just invites you outside.
Speaking of snow, I really want to go see "The Call of the Wild" with Ford in the cinema.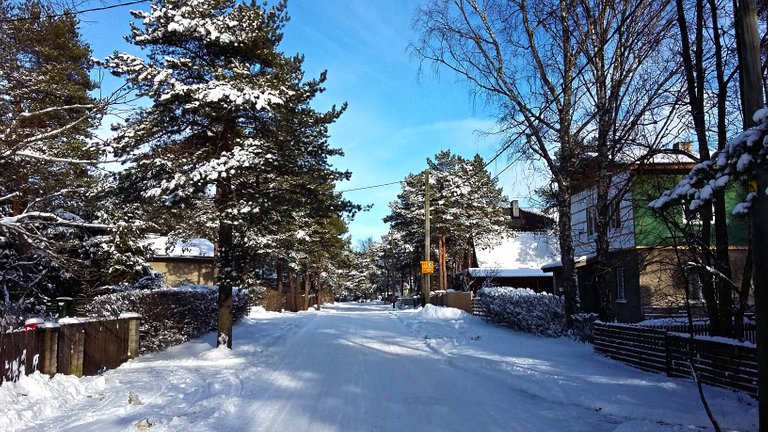 6779

Daily Activity, Photowalking, Walking