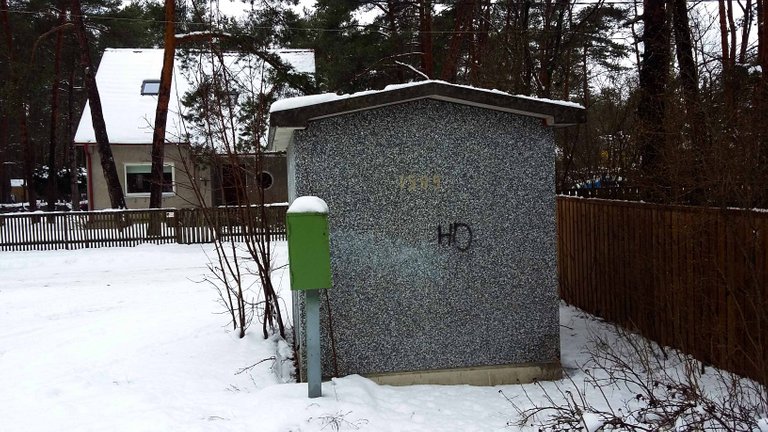 Someone has practiced their hand in wall art. All the small electrical substations are filled with their work. Silly boys, that's not how you spell H2O, you're missing a 2 right there in the middle.
The next station's already a bit better - there's a an alien blob-monster on it.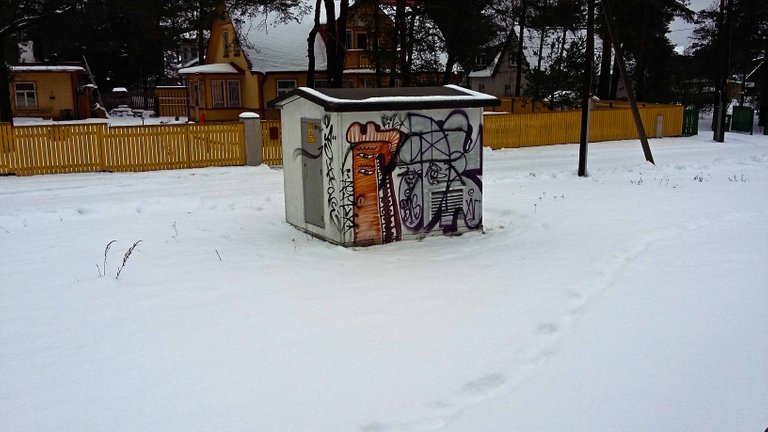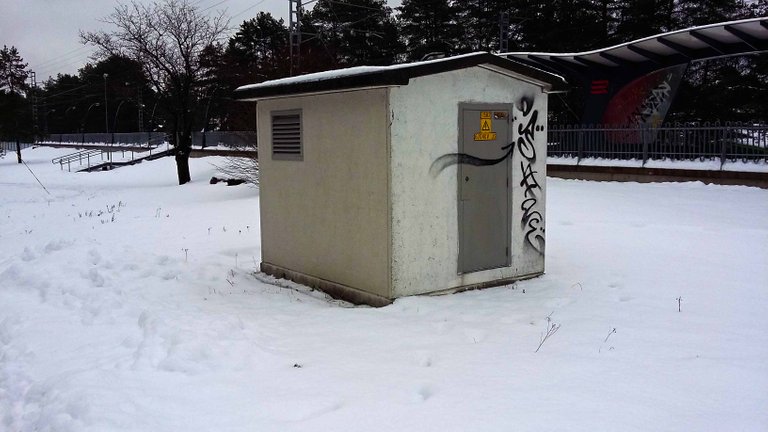 Talking about H2O, we built a small snowman today. That middle part was quite heavy - I haven't built any snowmen recently, so I thought I was strong enough, but needed some help lifting it. I probably could have lifted it if I had managed to grab it properly, but my hands barely reached around it and I really didn't want to crap my pants with the effort. It's larger than it seems. I swear.
Maybe I'll destroy it in a few days, if it still stands. Nothing more satisfying than beating up a snowman. "Where's your carrot now, snowman?"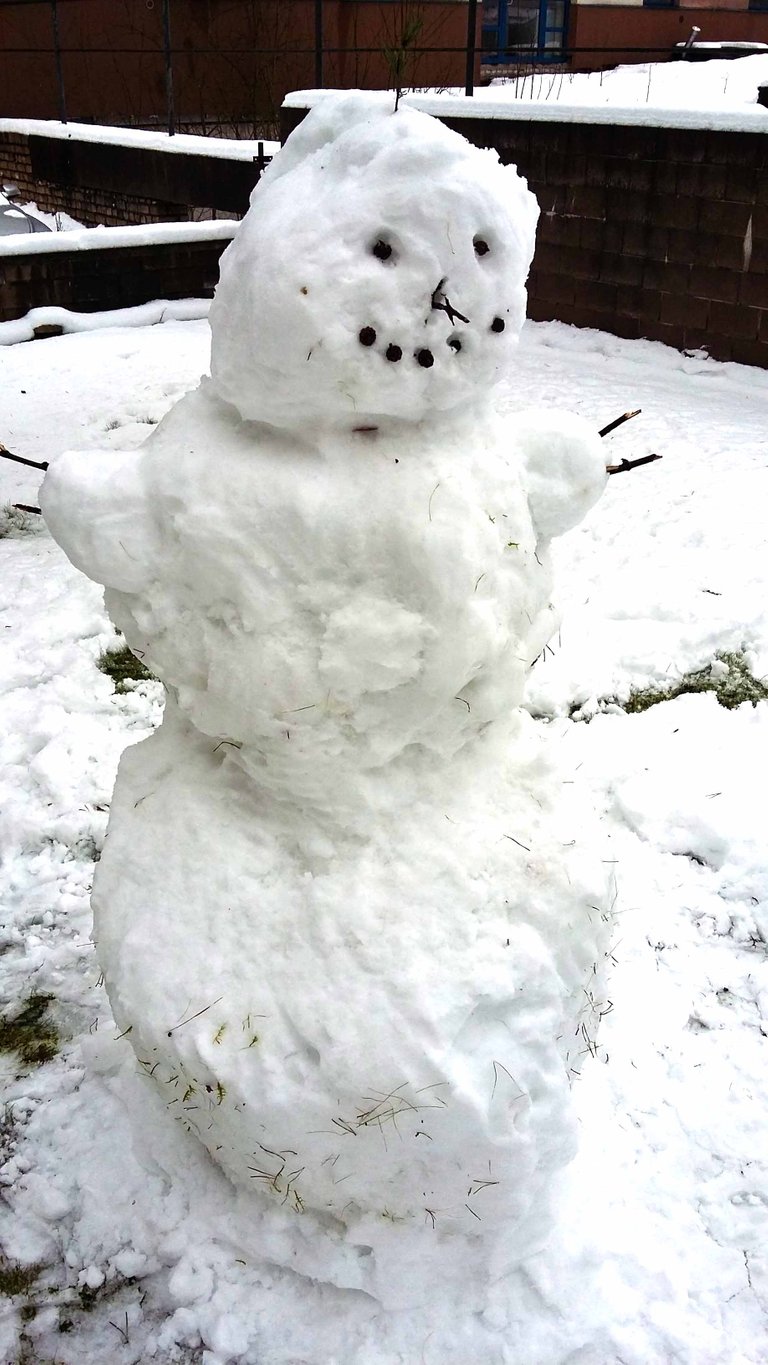 Anyhoo, it's just a mellow winter day, with + degrees making the snow melt fast and creating puddles of water. Managed to get home from our daily walk just about the time it started raining. Glad I decided to swim yesterday, today would not have been as cool at all.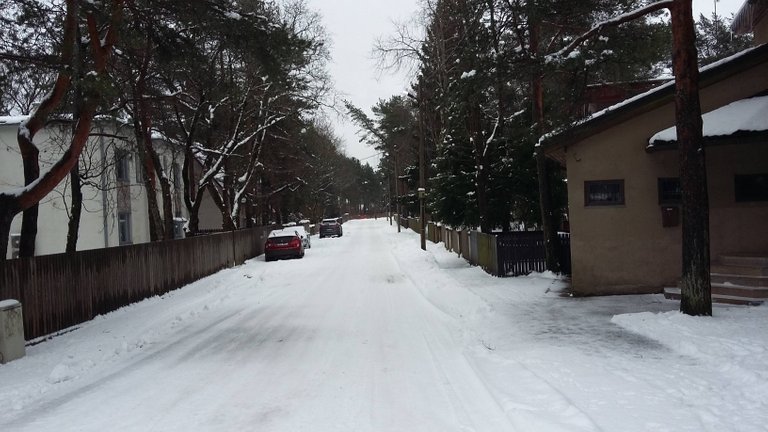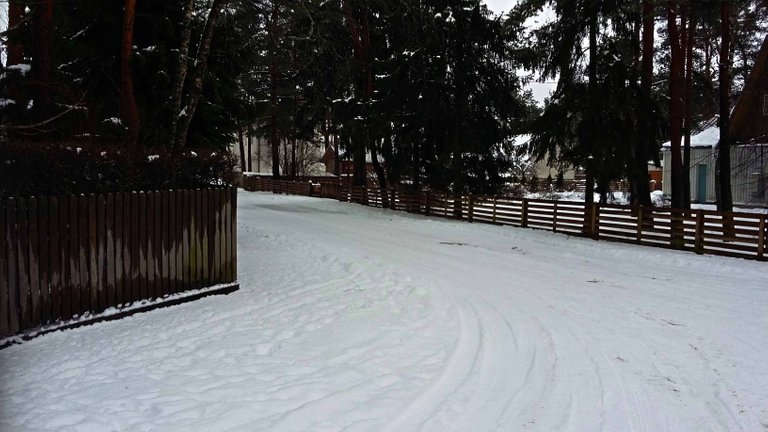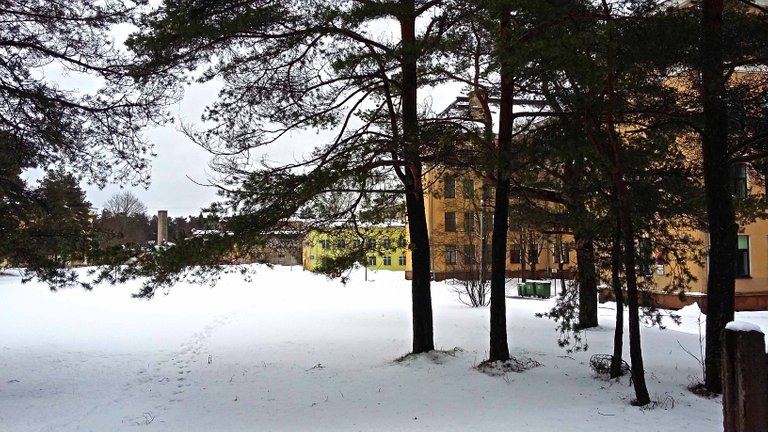 Lads and ladettes, it's Sunday and I'm dead tired. Carry on, as you were!



10886