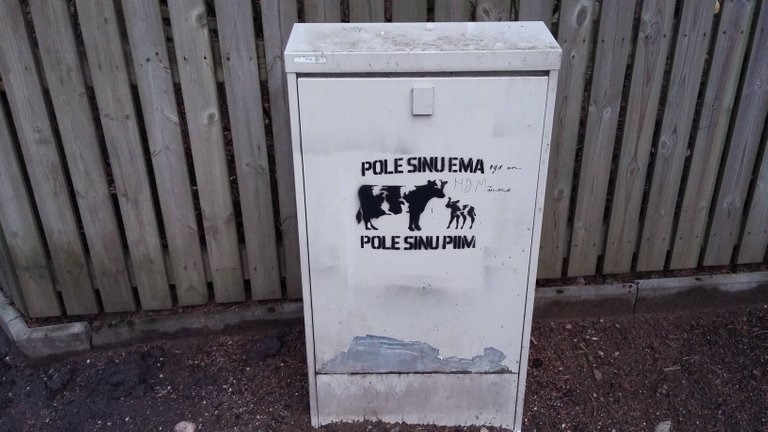 Says the piece of art on a nearby electrical box. At least Iassume that it's an electricbox, maybe someone hides their dairy in there. I'm not gonna investigate further.


not your mom, not your milk, dude
Rather I am going home and watching the markets, not crypto, but the global equity markets. The Fed, the Us central bank, did a surprise rate cut of 50bps, sending the indices, that had been pummeled for days, flying.
The Dow jones created an almost 600 pt 1-minute candle, which is unheard of. DAX, the german performance index, rallied 200 pts.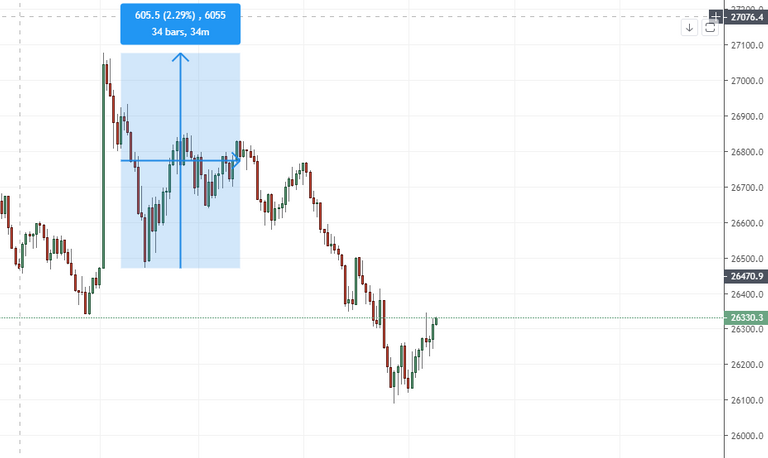 Alas, the Fed is scared and the markets know. Indices to remain pressured.
---
Most of you don't care, your heart is somewhere closer, namely here at Steem. Steem probably remains (in whatever form), and I have to admit, I enjoy the drama a little bit. I'm here for the longer run - the money is small for most of us here, but I'm really curious, what becomes of Steem, lets say in 10 years. Only way of finding out, is sticking around.
And until the most active people start jumping ship en masse, I'm not worried for the future of it.
Now look at the cool salad that I made, it's beautiful like the morning sun on a summer day. Right?


6068