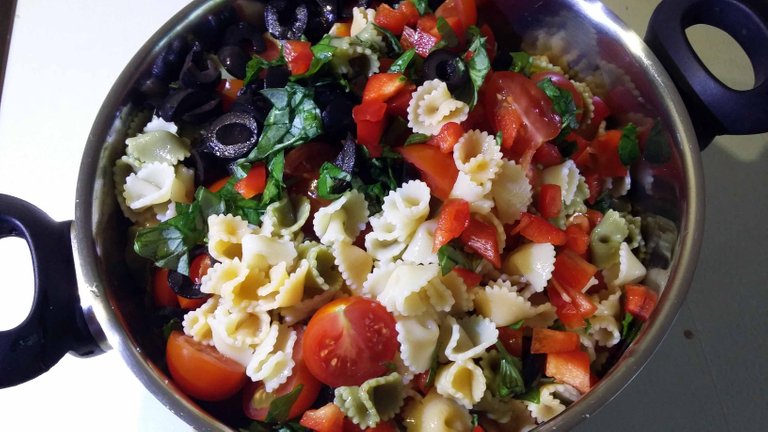 Was looking to learn something new for today's dinner. I used to have a very small list of dishes that I could make well and didn't have wide knowledge of tastes to experiment well enough, but I have let all that go and embraced the unknown
Never have I made a fresh pasta salad, it's always been the sourcream, mayonnayse and saucage kind. But today we try something fresh. And it includes one of my new favourite herbs - the king of herbs.
Here's the recipe I stumbled upon, it's simple as heck so even your kids can make it.
https://sumofyum.com/recipe/italian-tortellini-pasta-salad/
It turns out that we have nothing for this pasta salad. Even my fresh basil from my smart garden is running out, so we make a quick run to the grocery store.
Margaritas - that's a certain type of pasta, this one makes a point to emphasize that it's with veggies, so perfect for our dish.
Fresh basil, peperoni (I think peperoni is just a flash way of saying red bell pepper), cherry tomatoes cut in half and of course - dark olives.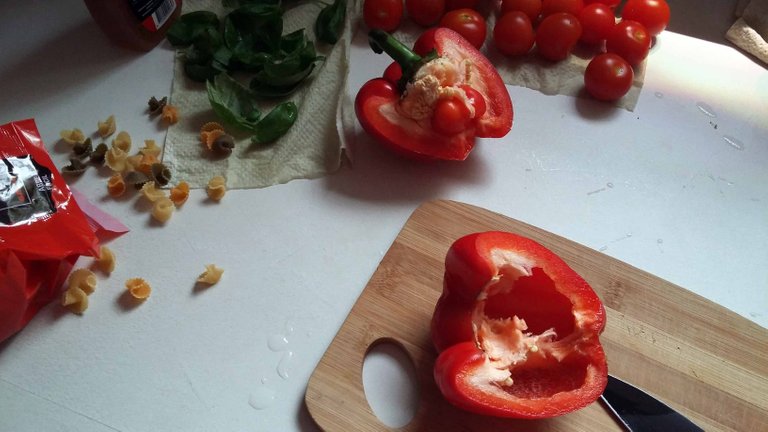 Look at the bell pepper that we got. Usually I start by pushing the tail in and then twisting it out, but today it didn't work. Upon cutting it open I saw a cute little bell pepper baby in there. Into the salad you go!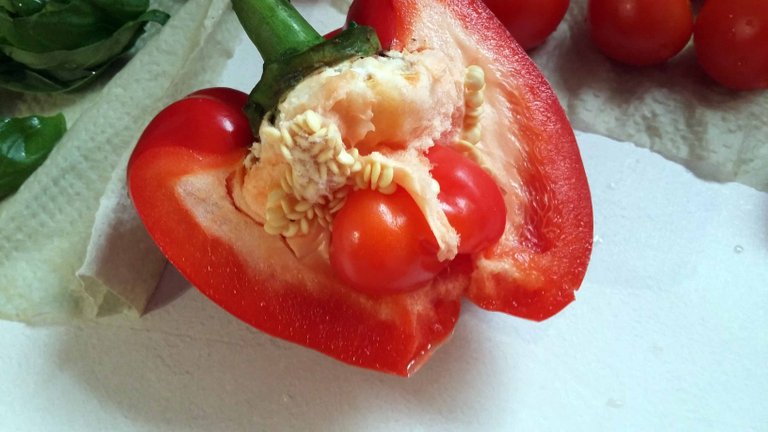 So after boiling the pasta you just need to cool it down fast by running cold water through it, using a sieve and mix all that stuff together. Mine was kinda lacking salt so I added a another bunch of sliced dark olives. Yum, these make the salad. And some italian salad dressing and viola, you're done!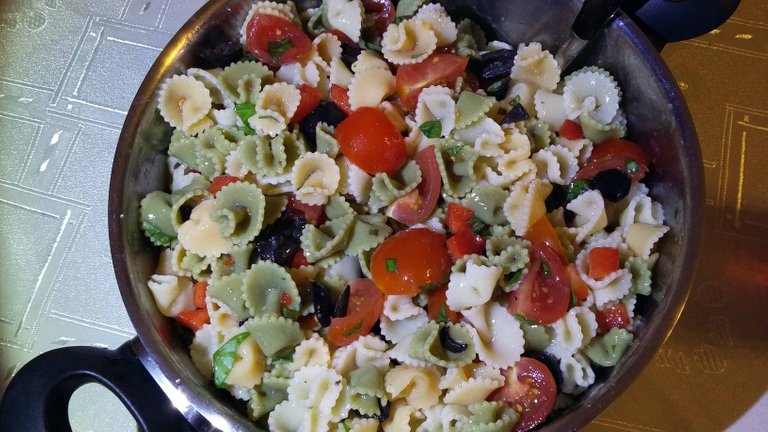 I ate 4 plates. It was that delish. Enjoy!



5917