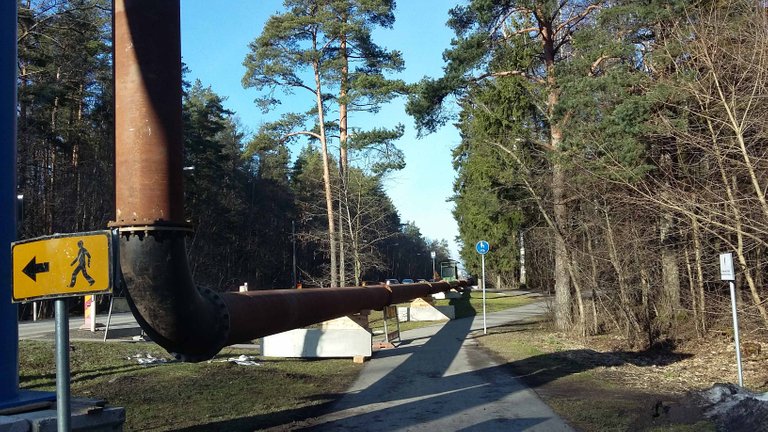 Today mostly dormant, some errands, some exercise at home and some neck pain recovery. I don't know what happened, but probably something related to the cold water, perhaps stood in the wind too long naked or perhaps just didn't warm up enough. And as result sometime on my third run my neck started hurting like hell.
I remember having something similar a year ago, couln't really move my neck for a week, driving a car, hell, turning my head at all was a painful chore.
This time I was smarter though - I have two acupuncture mats. One is large, that's for my back and rhe other one is small, this can be applied to smaller areas. I used it once in the morning and I feel good! I mean, not totally fixed, but I can turn my head again without actually soiling my pants.
Two more sessions during the day and things are looking good, might be well and kicking again tomorrow already!
Why am I posting photos of pipes? Some lads say that the city is replacing some old sewage drains and digging new lines, so temporarily installed above-ground pipes. Are these really sewage pipes? Imagine someone crashing into it!
These pipes run up and down the hill - if one pipe one top of the hill would burst, this would be a disaster for the people living down in the valley. Crazy!
On another note, look at what has happened to my snowman: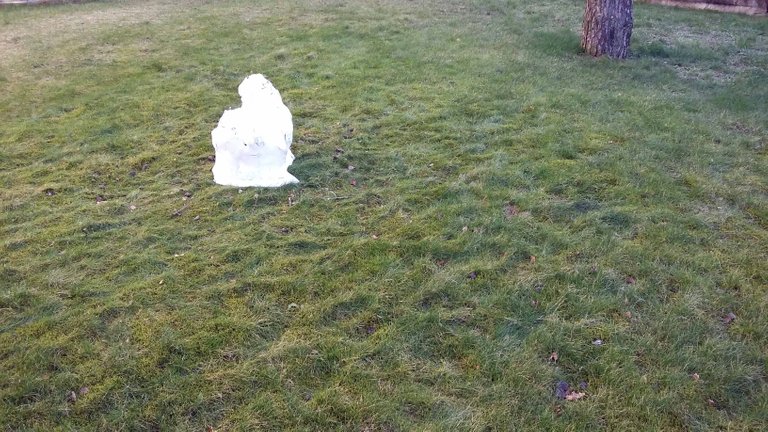 Proudly standing! At least his butt is. That's more than you have stood all month! Get off your butts!
Now check out this song and be cool: