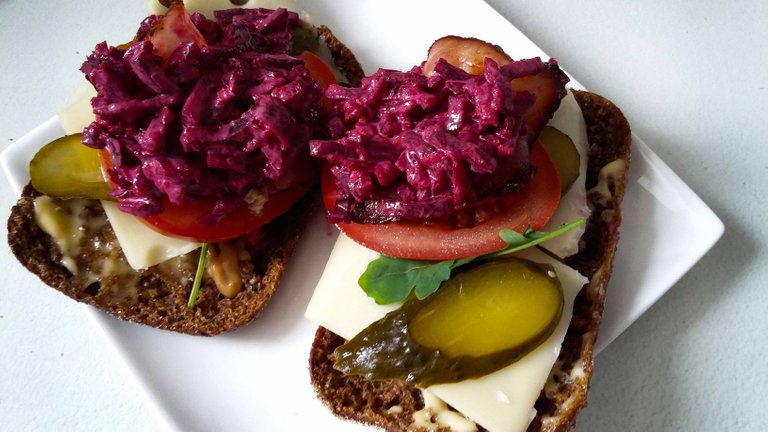 Have you ever tried beet between your burger? No, not beet burger pattys, but grated beet mixed with a little Hellmans mayo?
I don't know where I got the craving to try it, but the idea, that I would want to try homemade burgers with beet, started formulating in my head a few months ago and wouldn't leave.
Perhaps I got it from the local burger place called Uulits, I think they might have served burgers with beet, but not sure.
So I'll have to give it a whirl myself. Anyhoo, it's easy. Just mildly toast some bread, add mayo, burger patties (of course you made these yourself), mild mustard, sliced pickles, tomatoes, bacon and if you have, a leaf or two of rucola. Some of you lads might call it arugula. And top it off with the beet mix.
Goddamn it was good. Imma have to start selling these!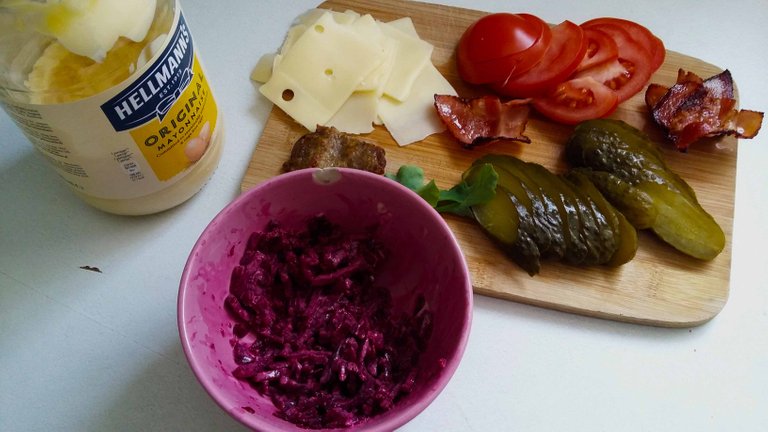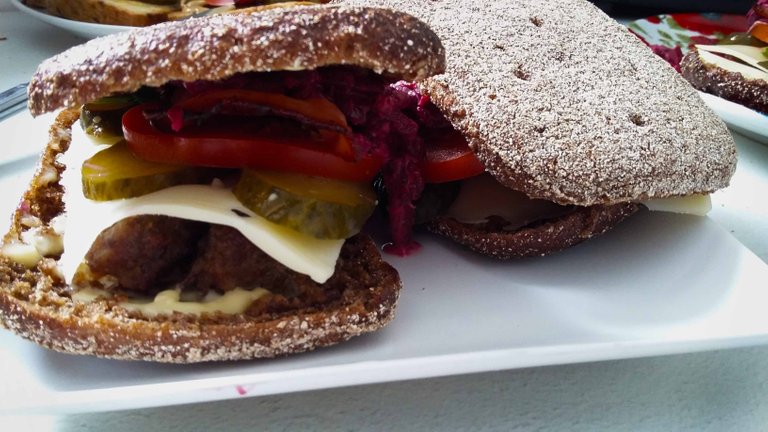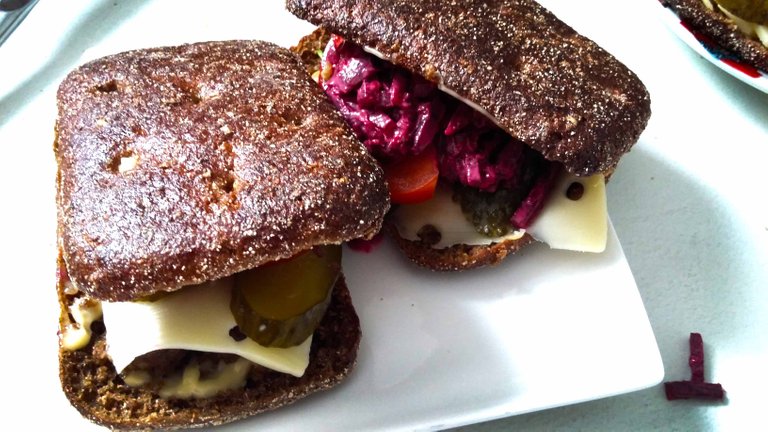 3805