Niegrzeczne osy (July 17 2021)
Wietrzne dzwonki bambusowe są sprzedawane na Korfu w sklepach z pamiątkami.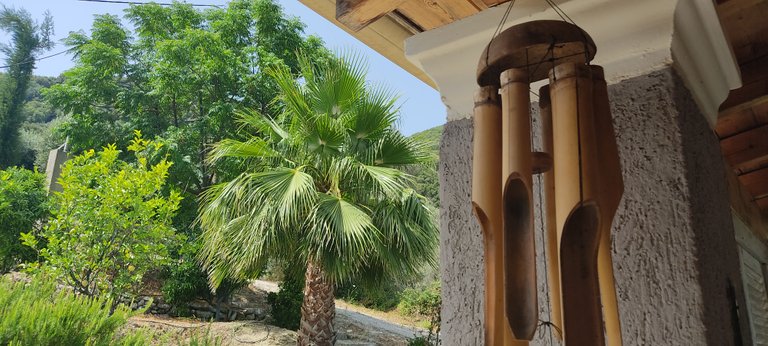 Kilka lat temu kupiłam sobie taki dzwonek bo marzyłam o nim od dawna.
Bambusowy dzwonek zamieszkał na mojej werandzie i bardzo polubiłam jego przytłumione dźwięki.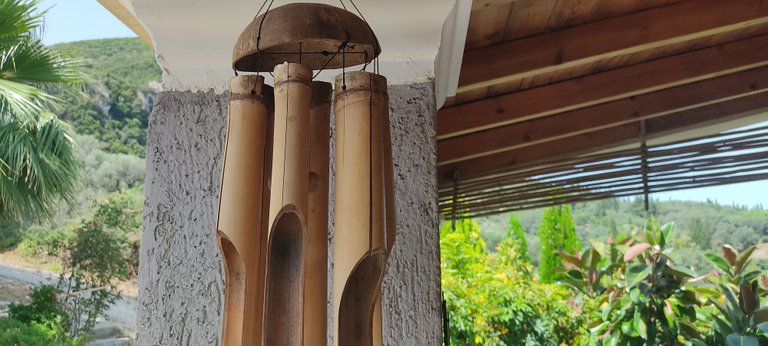 Informował mnie o nasileniu wiatru swoją bambusową melodią i bardzo się do niego przyzwyczaiłam.
Parę dni temu, będąc w domu, usłyszałam dziwne uderzenie na werandzie. Wybiegłam na nią od razu rozglądając się dokoła...
I tym razem mój doskonały słuch nie zawiódł mnie - cześć dzwonka leżała na kafelkach!
Dziwna sprawa...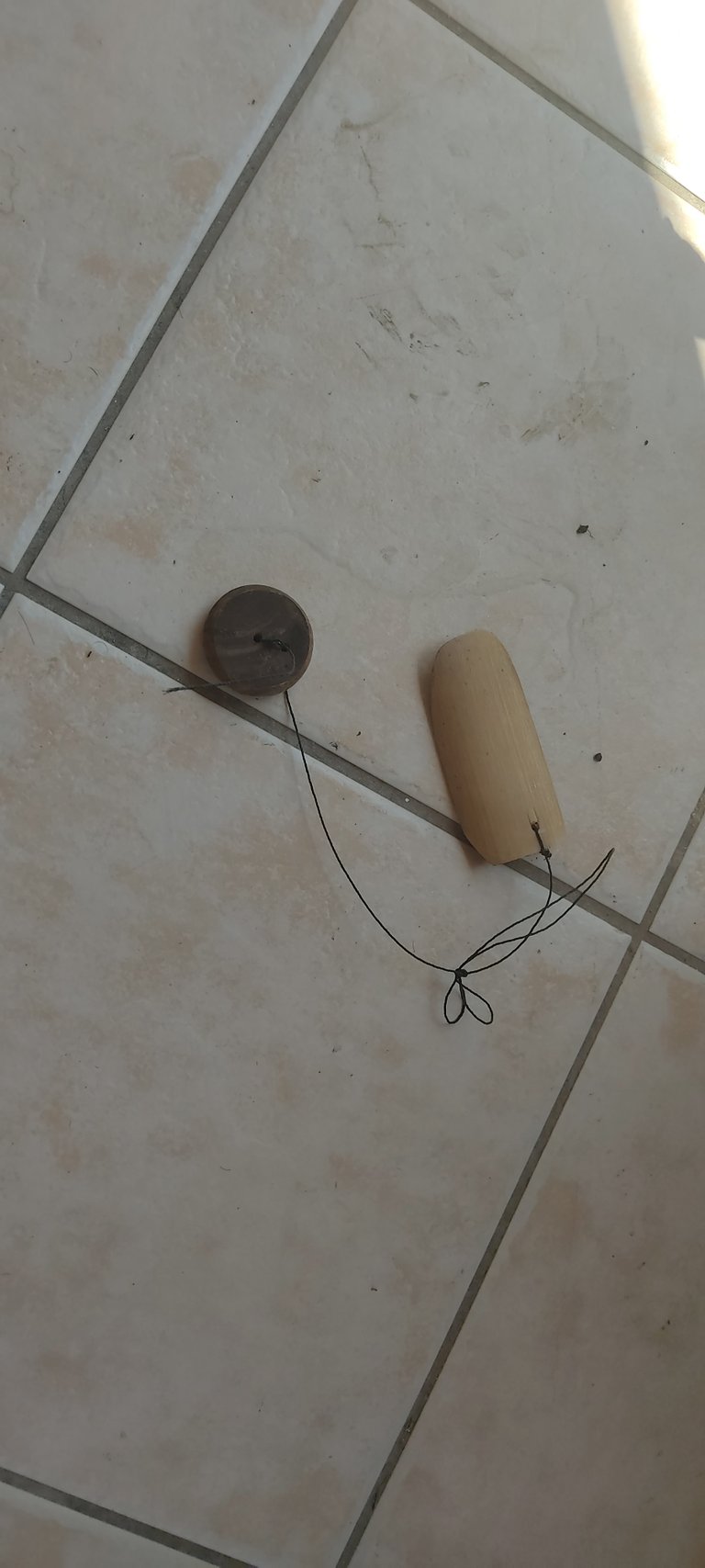 Pomyślałam że sznurek dzwonka po prostu się zniszczył ale było to mało prawdopodobne.
Przyjrzałam się dokładnie bambusowym częściom dzwonka i już wszystko było jasne...
Osy!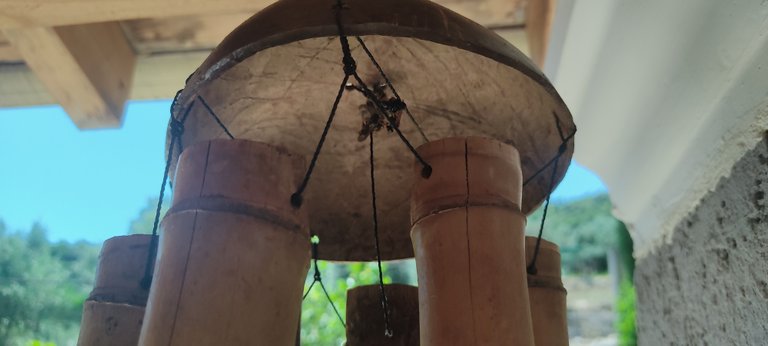 Znalazły sobie miejsce na gniazdo ale kołyszący się element dzwonka najwyraźniej im przeszkadzał więc po prostu przecięły mocny sznurek.
Wcale mnie to nie zdziwiło bo widziałam już niejedną osią psotę.
Potrafią zrobić dziurę w moskitierze i przegryźć ugotowane ziarenko ryżu żeby ukraść je z talerza ;)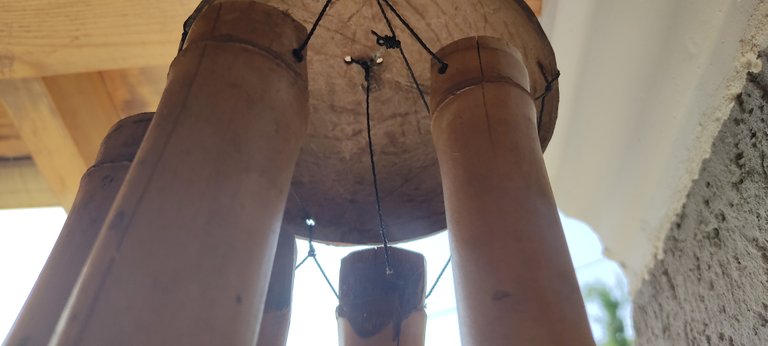 Oczywiście zlikwidowaliśmy to małe jeszcze gniazdo os na moim bambusowym dzwonku.
Związałam przecięty przez osy sznurek i mój by dzwonek znowu gra poruszany letnim wiatrem.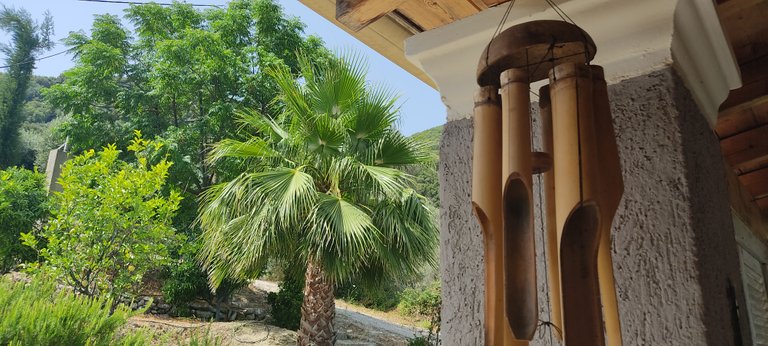 O niegrzecznych osach na pewno jeszcze napiszę, one są na prawdę nieobliczalne.
Zdjęcia własne by @grecki-bazar-ewy

This report was published via Actifit app (Android | iOS). Check out the original version here on actifit.io




19732

---
---