Hi, there! How are you? How is everything going on around you? Hope that everything is happening according to your plan and expectation. I am also fine, Alhamdulillah. This is my 18th #iamalivechallenge post, the project run by @flaxz. This is also going to be my today's @actifit report. Firstly, I am going to share a case history of a paralyzed patient. Secondly, I am going to mention why am I grateful for today. And finally, I am going to share the proof of today's win. Hope that you will stay with me until the end of the post.
---
A case history:
On 9th Dec 2021 (the day before yesterday), during the morning shift of my duty, one middle-aged 46 years old Bangladeshi worker came to my chamber. He came walking himself into my chamber. His walking pattern and position of right upper limb (his hand was held in front of the abdomen) were somewhat like a hemiplegic gait seen in a patient with one-sided body paralysis. The pattern wasn't so obvious, however, I noticed that in the first look.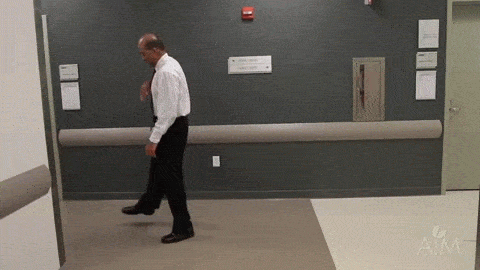 The gentleman is showing the hemiplegic gait, the walking style of a one-sided paralyzed patient.gif source
According to them (he came with one of his friends), since the early morning (he came at around 11 am) he was feeling weakness in the right side of the body; both upper and the lower limbs. He also had a mild headache. He didn't have any vomiting, chest pain/discomfort or history of fall due to the weakness. However, in the previous weeks, he was feeling some kind of numbness on the right side of the body. According to him, he didn't have any DM, HTN and lipid disorders.
I checked his blood pressure which was 150/100 mm Hg i.e. more than the normal limit. I examined his nervous system. In the upper limb, he had slight weakness in the right hand than the left (I asked him to grab my both hands with his hands and put pressure on my hands). In the lower limbs, he didn't have much difference between the two legs in the perspective of the power. His lower and upper limb reflexes were normal (In paralyzed patients, due to brain stroke, the reflexes are lost). In a nutshell, on examination, he didn't have the features of a stroke except for slight weakness in his right hand and somewhat hemiplegic gait. Then I asked him to walk again and he was purposefully trying to hide the abnormalities. From the beginning of the consultation (from my first observation when he entered into my chamber), I told them my suspicions about being a stroke case. But they were denying i.e. they weren't ready to accept that the patient might have a stroke.
Anyway, I did some investigations to find out the risk factors for a stroke. I did ECG, checked his blood sugar and lipid profile. The reports were as follow:
ECG: Rhythm disturbance.
RBS (Random Blood sugar): 361 mg/dl
Total cholesterol (TC): 212 mg/dl
Triglyceride (TG): 351 mg/dl
HDL: 34 mg/dl
LDL: 135 mg/dl
VLDL: 70 mg/dl
Meaning, he had multiple risk factors for stroke such as heart rhythm disturbance, HTN, DM and lipid disorder.
I counselled them to go to a higher centre for doing brain imaging (e.g. CT scan of the head). However, due to the high cost, they opted to send the patient to his native place (e.g. Bangladesh). I told them that it might be very late (if they decide to go to Bangladesh). He needed urgent evaluation. Later, they left.
Today morning, I was called to collect the PCR sample for the COVID19. When I went to the sample collection booth, I found that patient in a wheelchair. Today, his brother also came with him. After leaving my chamber two days ago, his weakness increased slowly and made him difficult to walk. He then became completely paralyzed. However, instead of going to a higher centre, they decided to send him home and got a plane ticket on 14th Dec 2021. I took the PCR sample and then they left. By this time, not his own feet; by wheelchair.
---
Why am I grateful for today?
I am grateful to Allah because I am alive today.
I am grateful to my creator that I don't have any problem like my patient.
I am grateful to my Lord that none of my family members has suffered from a stroke.
I am grateful to the almighty because He made a doctor.
Alhamdulillah!
---
Here is the proof of a win. It is a project run by @wil.metcalfe and @adventureready.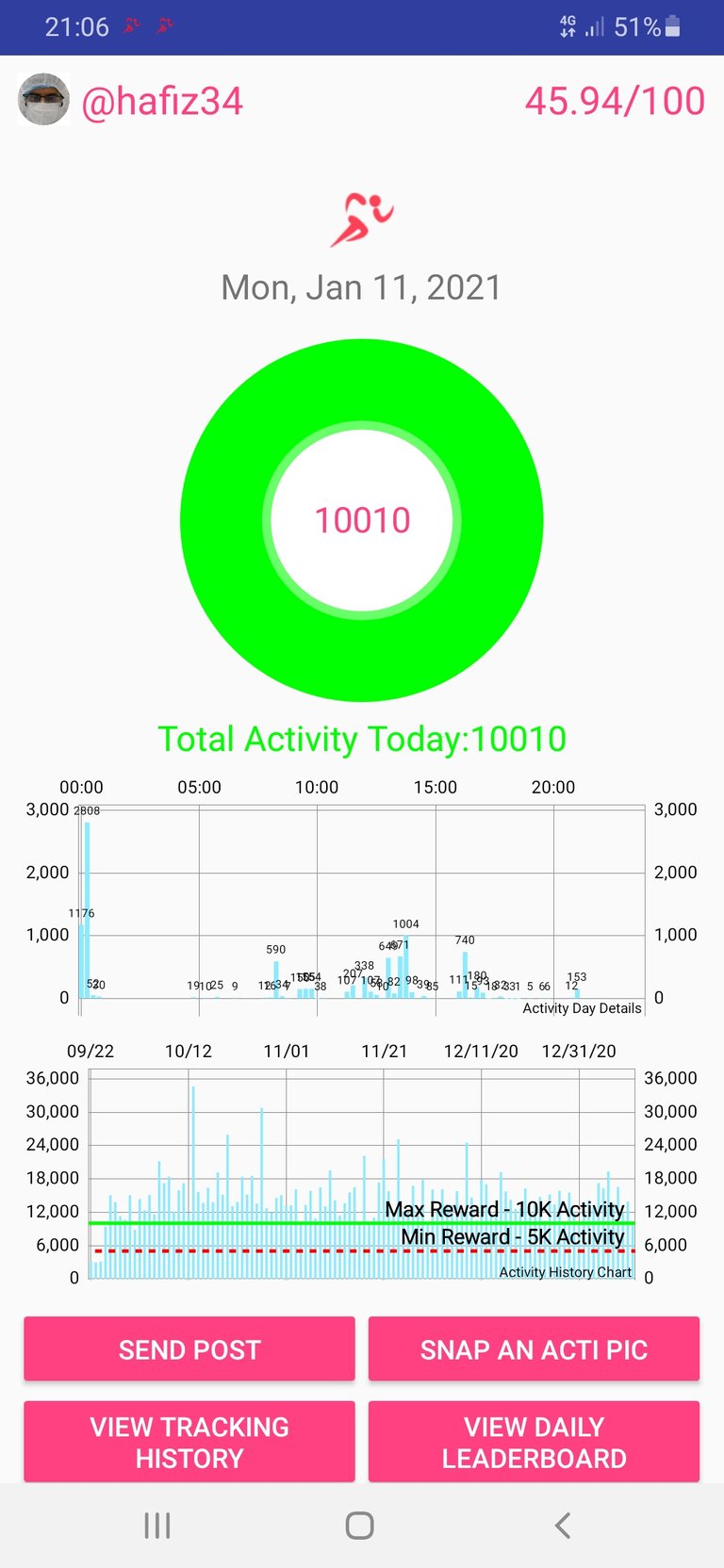 ---


This report was published via Actifit app (Android | iOS). Check out the original version here on actifit.io




13629

Aerobics, Moving Around Office, Play with kids/grand kids, Treadmill
| | | | | | |
| --- | --- | --- | --- | --- | --- |
| | | | | | |
| cm | | cm | | cm | |