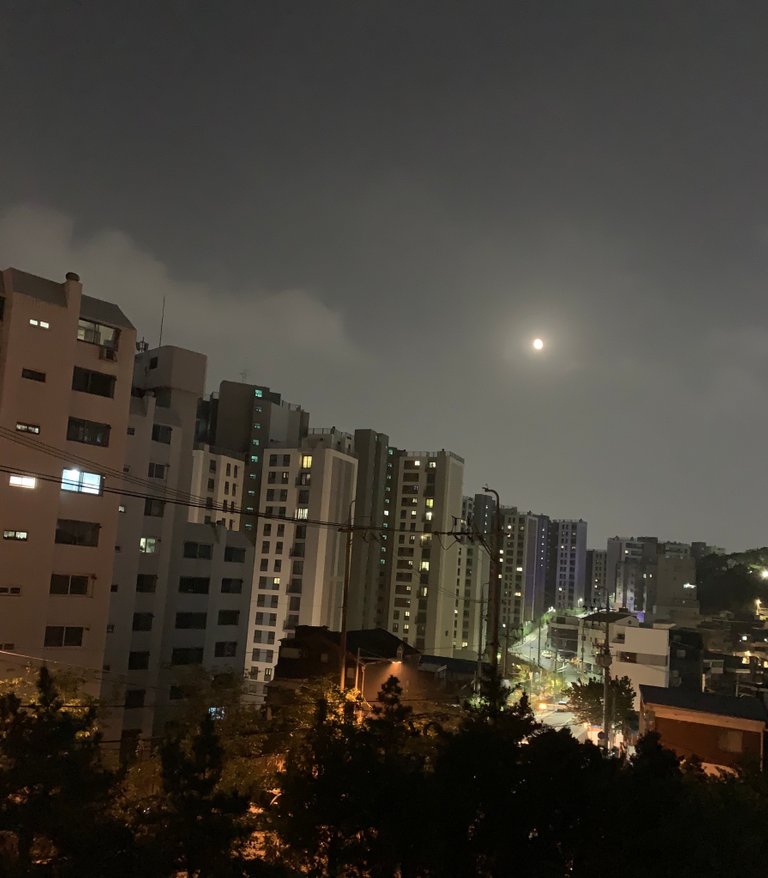 I walked late night.
During weekends I almost knocked out and could not do anything properly with my exhausted condition.
So after the lunch with my parents, I just stayed and tried to get recharged.
Now I became a bot fine so went out to walk and exercise.
The moon was hanging in the sky.




8018

Walking,House Chores,Running