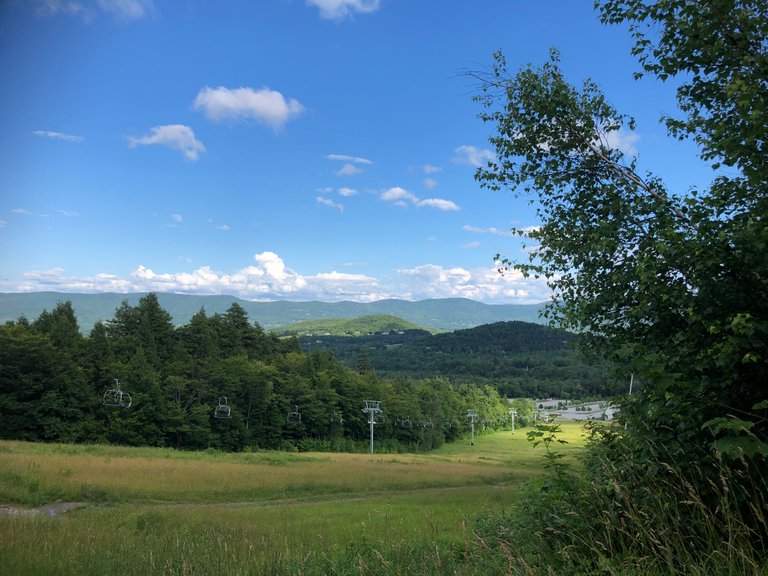 If you've ever gone on a hike while having to be on a phone call; I think you know the pain I was experiencing yesterday. There were times I couldn't ever even get my full thought out of my mouth because I was given up on before I could catch my breath(laughing face).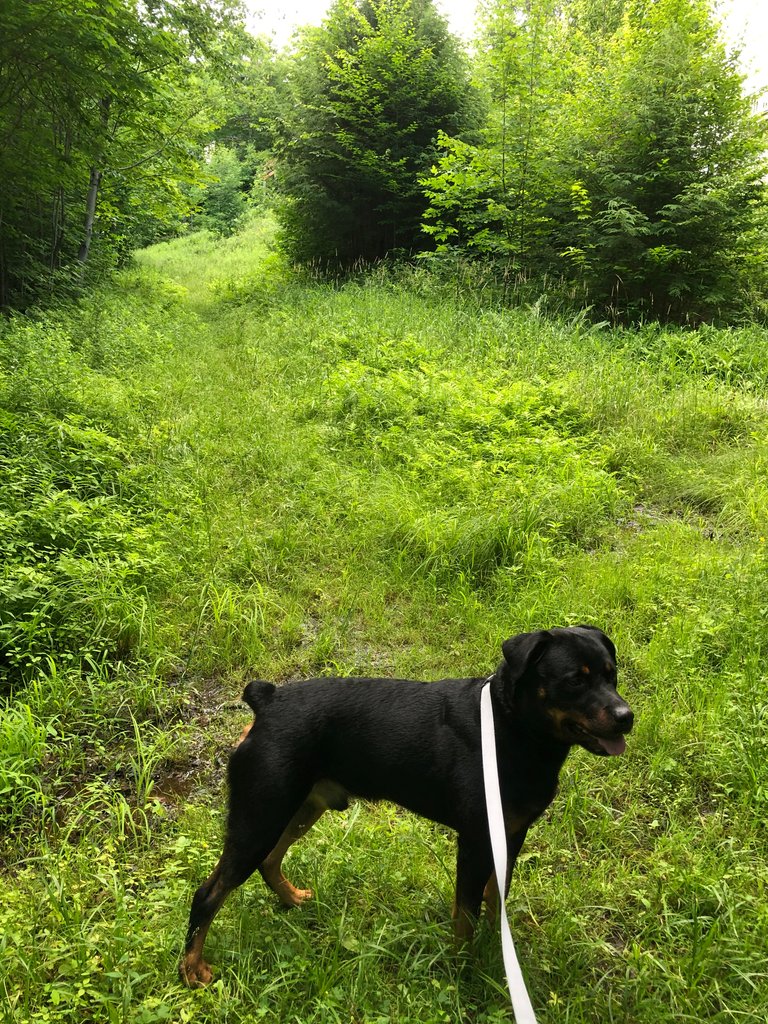 Today I was in the middle of an apartment cleaning frenzy when I realized it might rain a bit and I should try to get outside a little before hand(and after, as well :) (I LOVE RAIN)). So, I set off on a little hike with Raiden.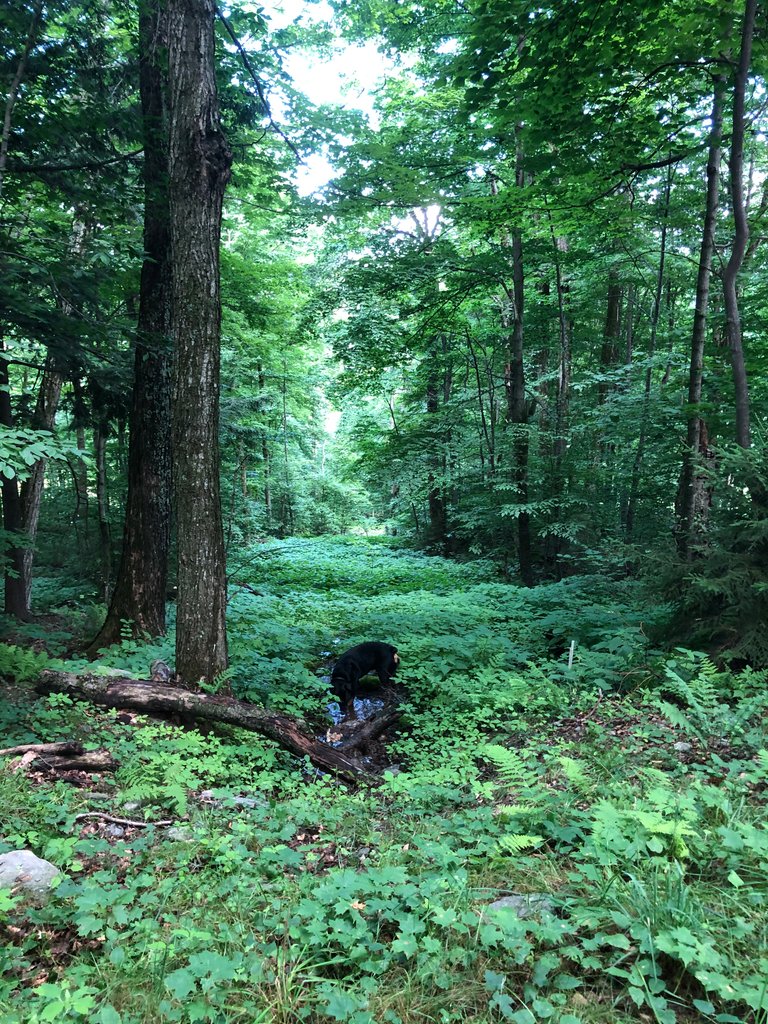 Raiden has decided that he will no longer be drinking the clean water I bring for him for hikes, and instead he prefers the natural taste of this murky bullshit. Whatever man, they're your poops.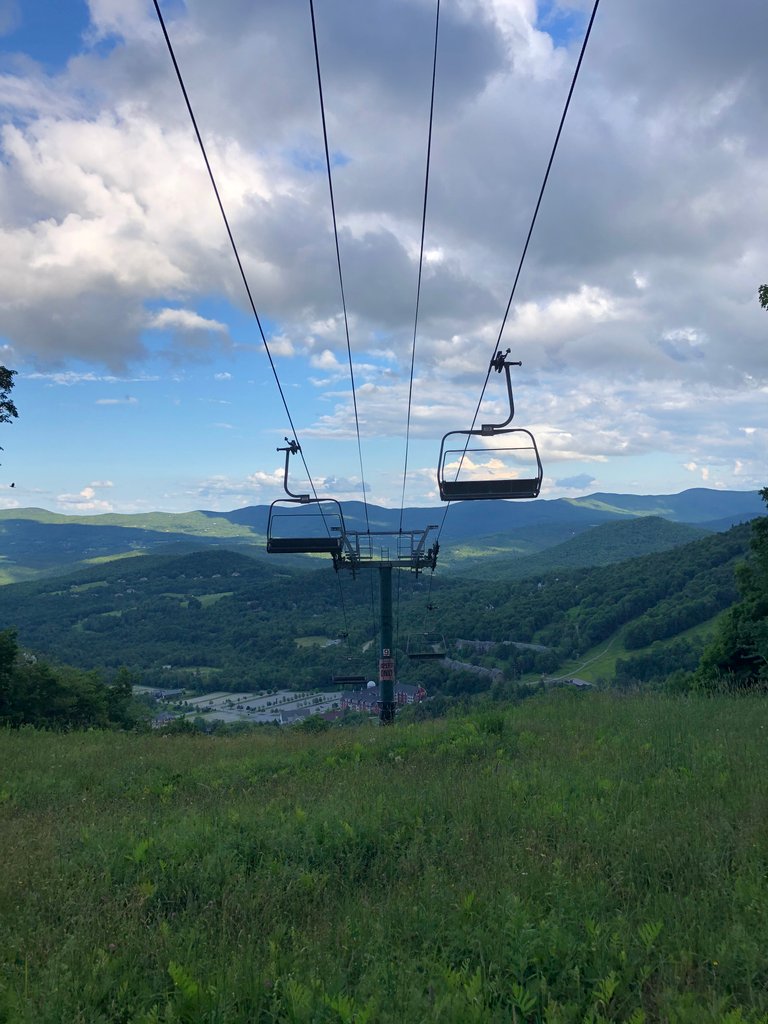 This is the ski resort I work at. I am fortunate enough to also live nearby, so hikes and swims here are a-plenty. This is my first summer here, so it's been fun finding all of the cool places that I was not previously aware of. Recently, I found an exceptionally amazing spot; I'm sure I will document it on here someday. I might even go today!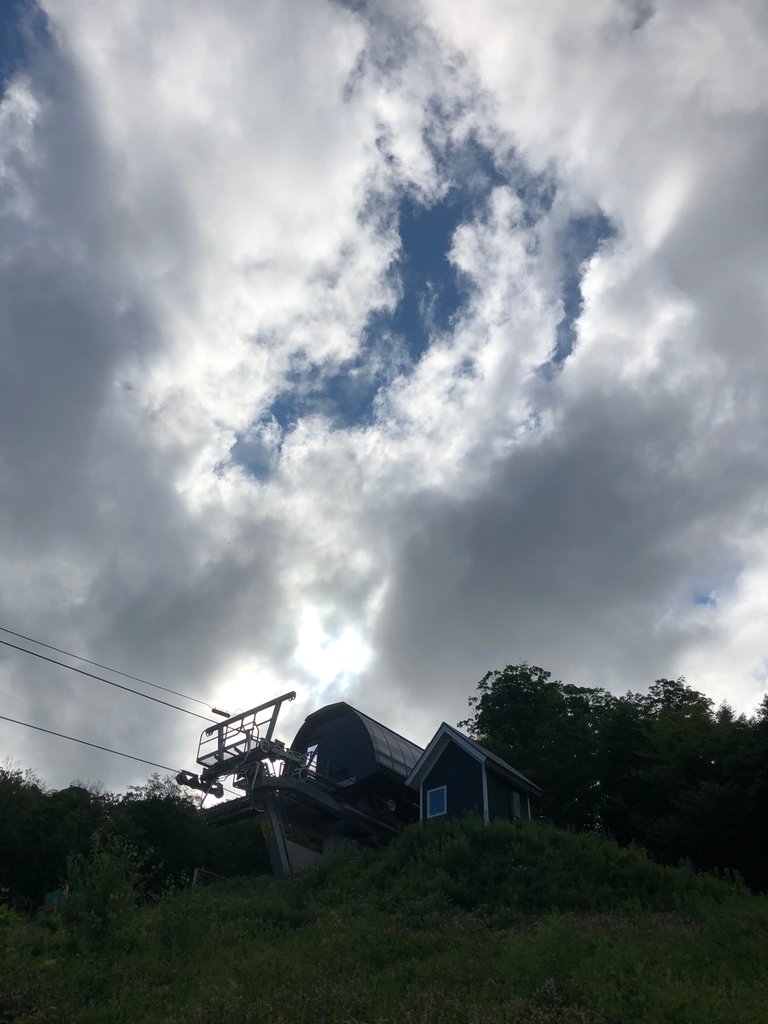 It's mindblowing to see the difference between the seasons on the resort. Most trails are too overgrown to walk, unless there are bear/other wildlife paths. We are having a HUGE bear problem this year(I don't see it as so much of a problem honestly), and I think it might be due to the dry season not growing enough berries.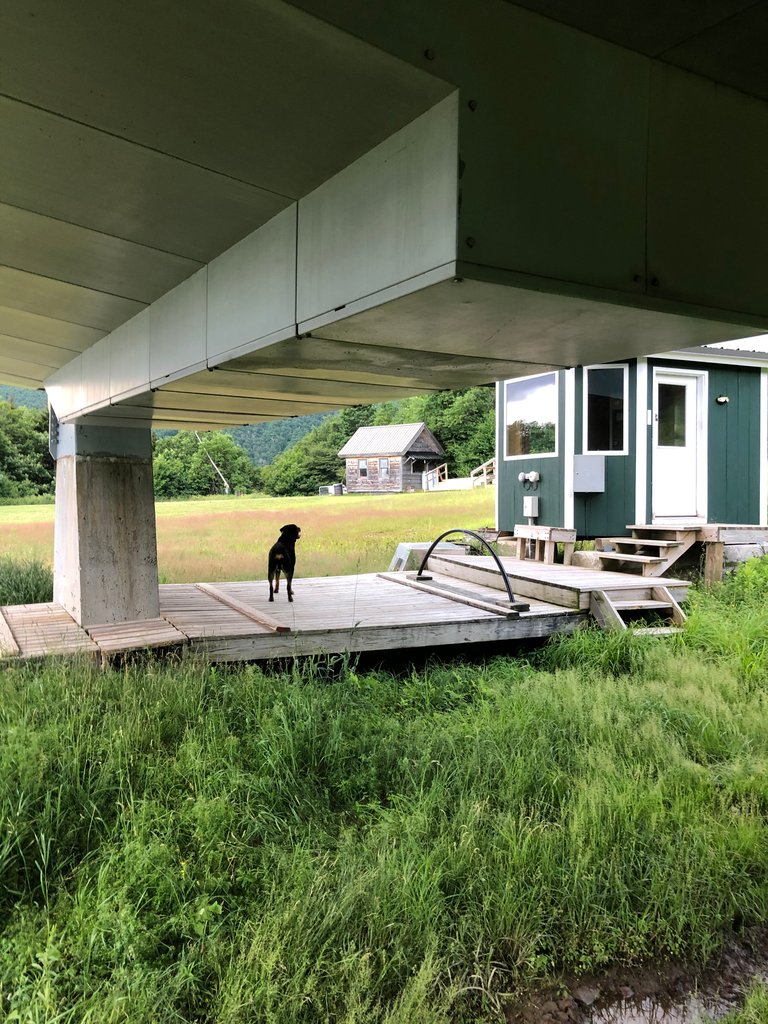 I had sat on the above chair for a little mid-mountain break when I started to realize that the threat of rain was not just of a light rain, but shit was really about to start pouring. I had no idea what I was in for.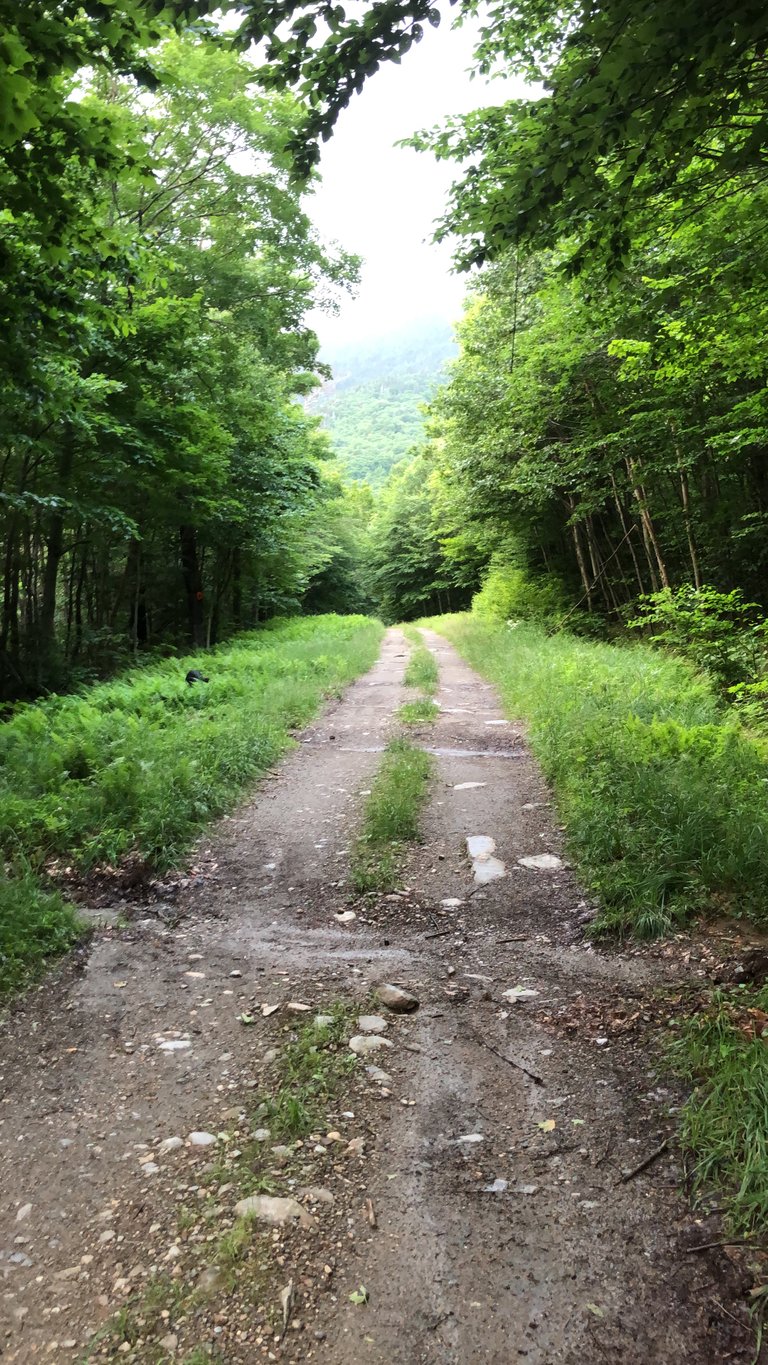 I decided to take the "easy road" back. Is it easier? Nah not really. I just wanted to go a different way. And it is longer, which I quickly regretted, as it really started raining. We sped-walked the whole way down and caught this little rainbow at the bottom.
Until tomorrow Actifit
<3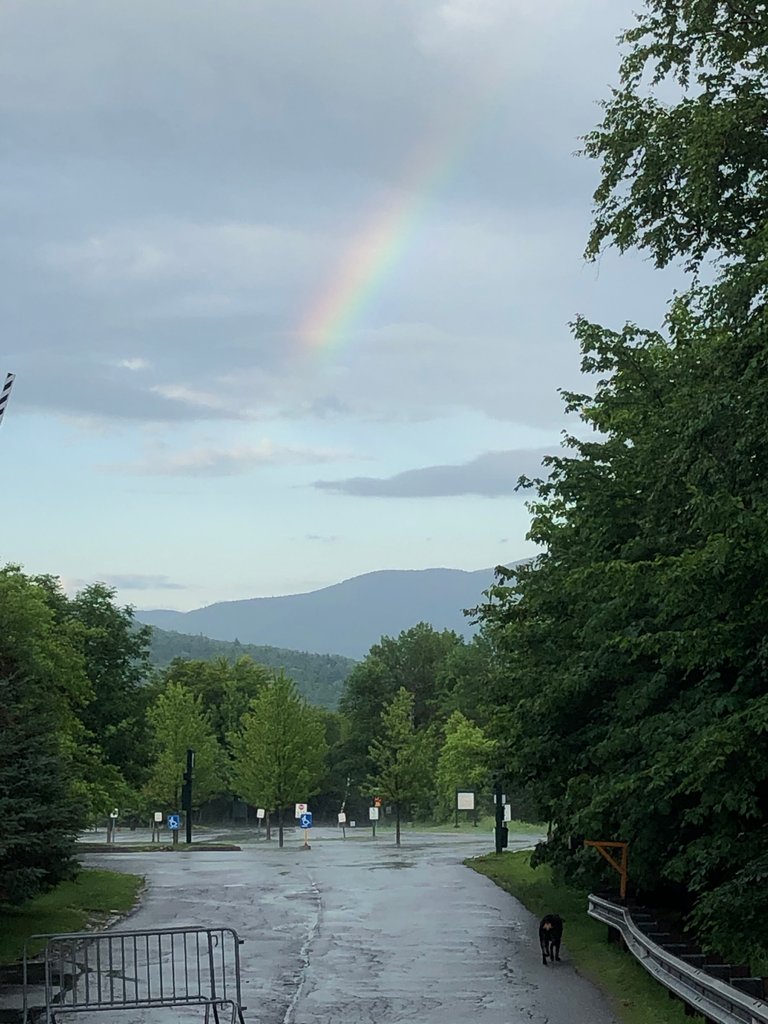 This report was published via Actifit app (Android | iOS). Check out the original version here on actifit.io




19420