Today was my first day off in several weeks and we had a BIG day planned. As usual, our plans changed several times.
Firstly, we didn't really get "up" until close to 11 am. Then was breakfast, showers, bullshit that comes in between. Arguing with my sister over previous plans that had deteriorated; then as she changed her mind again, me trying to explain to her that I understand that with an infant things change frequently but my life cannot afford to have these frequent changes either(we live an hour away from each other and I am always having car issues so it does become quite a thing).
Eventually we got our the door. We went to a mini-ramp(skateboard term for y'all that don't know) my friend "discovered". Living in rural Vermont you sometimes discover these things; this one is on a common route I drive.. but one day a friend of mine went to turn around and found it behind an Inn. The Inn-owner came out and spoke to him and explained he used to skate when he was younger and had built the ramp for his children that are no longer around; so it was kind of a hidden ramp that everyone is welcome to skate; yet until recently none of us knew about it.
I have been teaching my fiancee to skate. I took out the deck(I'm bad at explaining our plans; she's from Chile so I like to just show her my area without explaining what we are doing; because it's just kind of the way I am (shrug emoji)) and she revealed to me she forgot to bring her shoes that were appropriate to skate in. So we just got back in the car and continued.
We went to a local, absolutely beautiful, reservoir and state park. It was a dam built to prevent the floods that had killed many people in the area in the early 20th century. I will do a separate post about the area/dam/reservoir at some point because it does have a fascinating history.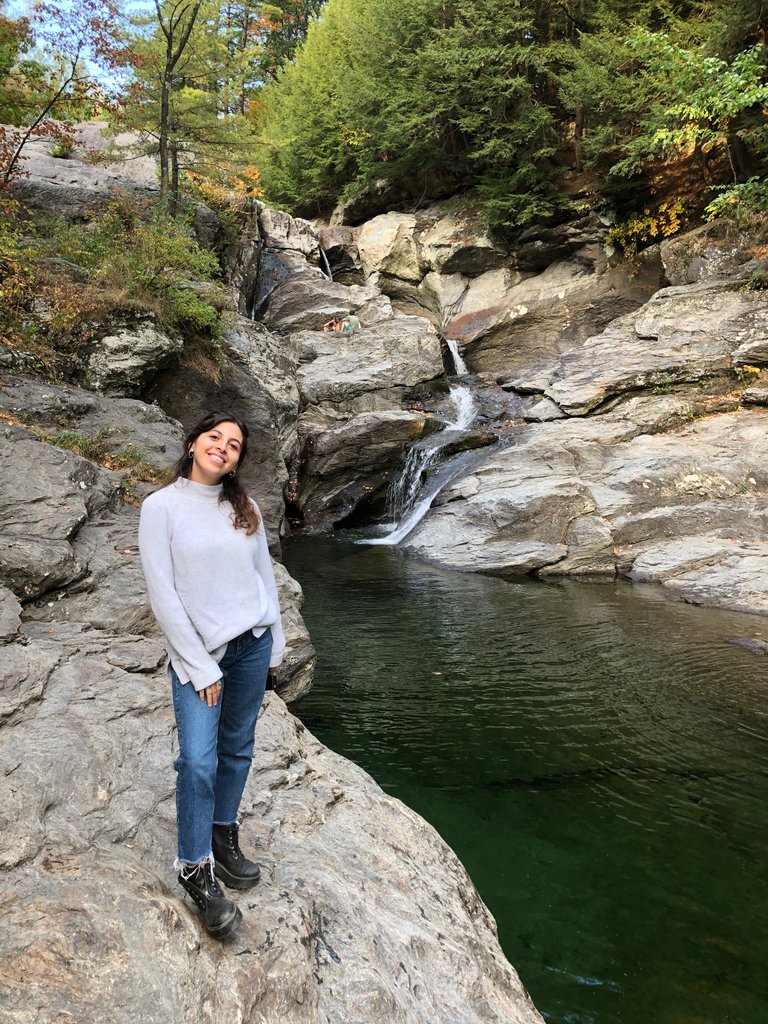 Rain killed our next prospect; so I went to go show her a local swimming hole. She said it was her favorite place in Vermont she had seen before, which made me feel really good. Nothing makes me feel better than making her happy.
My phone was on limited battery the whole day so I didn't take many pictures. Above is the swimming hole.
Stay spooky y'all

This report was published via Actifit app (Android | iOS). Check out the original version here on actifit.io




0