Activity report onboarding new users to Hive EN/BG
Hey Hivers!
Yesterday was a beautiful sunny day, compared to today's noontime, we enjoyed our day with my cuisine @koychev22 who made a few shirts with Hive Logos, a few with @threespeak logo, @hive logo, and a few with @ecency logo.
So we got a picture with some of them, as you can see down below...
Здравейте на всички в Hive!
Вчера беше много хубав слънчев ден в сравнение с днешното време по обяд, имахме хубав ден с братовчеда @koychev22 който е също така отдаден в развитието на мрежата като мен и е направил няколко тениски с лого на @threespeak , @hive и @ecency Снимката може да видите тук...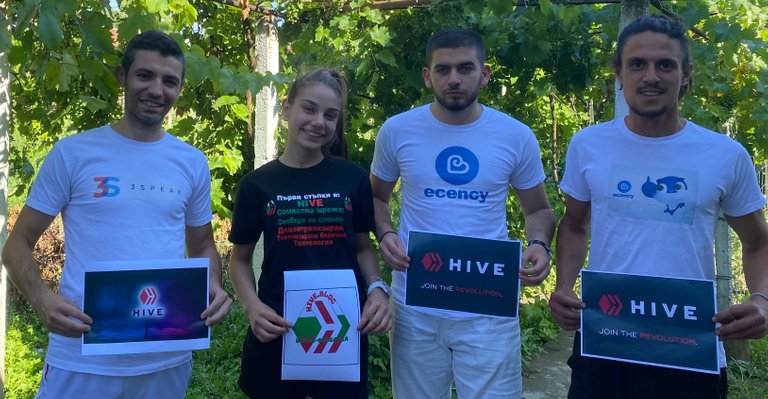 ---
Something more about our new friends those are:
Малко повече за нашите нови приятели в мрежата можете да прочетете в техните първи постове:
@dessisllava31 you can see her intro post here:
https://ecency.com/hive-172868/@dessisllava31/moyat-prvi-post-my-entry
She's is a young Bulgarian girl that is looking for good online opportunities, so I think she will get in Love with Hive and hopefully become one of our women's faces of Hive for the Bulgarian network.
---
@denkata1 you can see his first post here:
https://ecency.com/hive-172868/@denkata1/my-entry-to-hive
He is also very much into the online business like MLM marking and just starting to learn about crypto a year ago, so basically I show him how fast Hive blockchain is to send a transaction and I'm pretty convinced he understands it because he's been a www.binance.com user for a long time now also an owner of a binance card
So all I did was to show him:
Instant transaction Peer to Peer on Hive.
Withdrawing time from Hive to binance.
withdrawal time from binance to Hive.
The cost of all transactions: 0.01 #hive that is around $0.03 average in $$$ value
And I'm sure that he understands crypto and the way of money transfer I think I show him that Hive is one of a kind!
---
And I'll be using this post also to place m daily @actifit report ;)
So don't mind me ;)
Namaste 🙏
---
---
@actifit е мобилно приложение което може да използвате за минимална активност в платформата, да не пишете дълъг пост всеки ден.
Как работи ще разбереш като
---
---
Всичко от ежедневието ни с Гуру само в моят блог в Hive.
---
Главна част от Йога практиките като цъкнете картинката отдолу:
Английски/Български

---
За всеки който иска да се пръседини към #Hive мрежата моля цъкни картниката с "Първи стъпки в #Hive" и изпълни всички стъпки от 1 до 5 като изгледаш и видео материала да разбереш какво е #Hive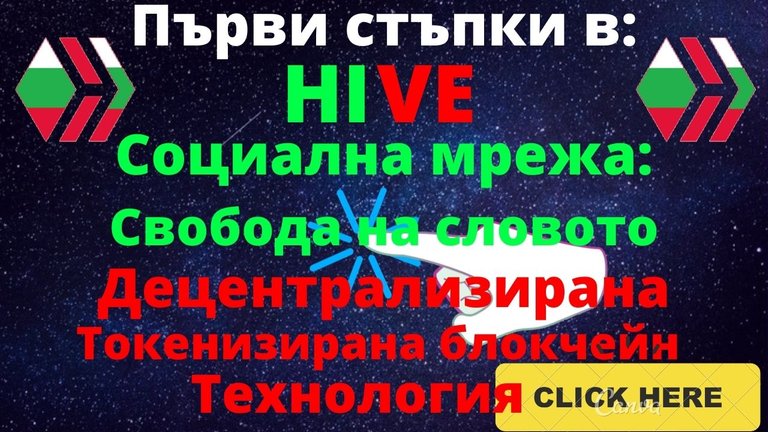 ---


This report was published via Actifit app (Android | iOS). Check out the original version here on actifit.io




6127

---
---