Late this morning I drove to a nearby large shopping center and spent some time walking around. It was interesting observing the effects from lot's of restrictions on the community. Around half the shops were closed and not many people about. And more shops will be closed tomorrow from what I can gather from the news.
I found some very rare item's while out shopping..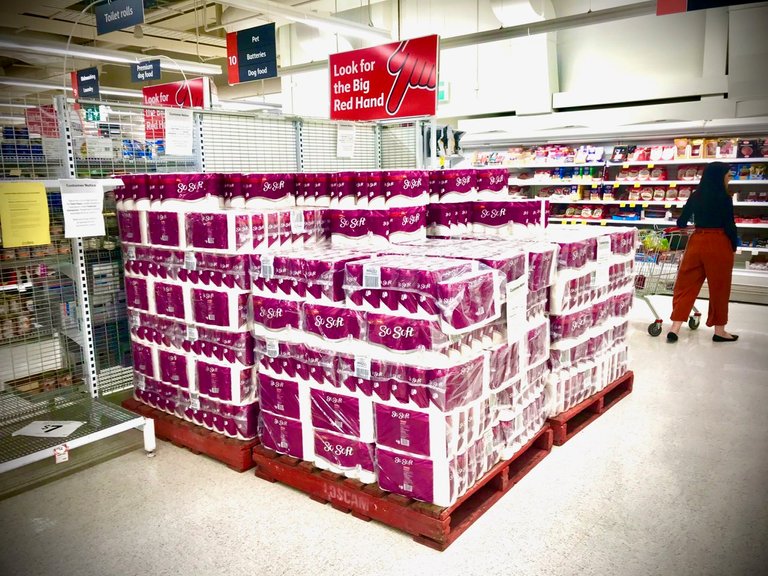 Has been a couple of weeks since I have seen toilet paper available to purchase 😱.
And yes I bought one pack as that is the limit anyhow 👍.
Hopefully you have enough tp to get by.



12213