Today we had decent weather in Brisbane Australia. I did not get much walking done as I spent all afternoon working on my friends 4WD Ute. This required a new set of front disk brake rotors and brake pads. The problem was one brake pad had detached from the backing plate and had been metal to metal contact and this has worn out the old rotor massively.
The finished replacement of said rotor and pads on one side.

This photo you can see the difference in thickness of the old (dark rusty looking one) and the new shiny one.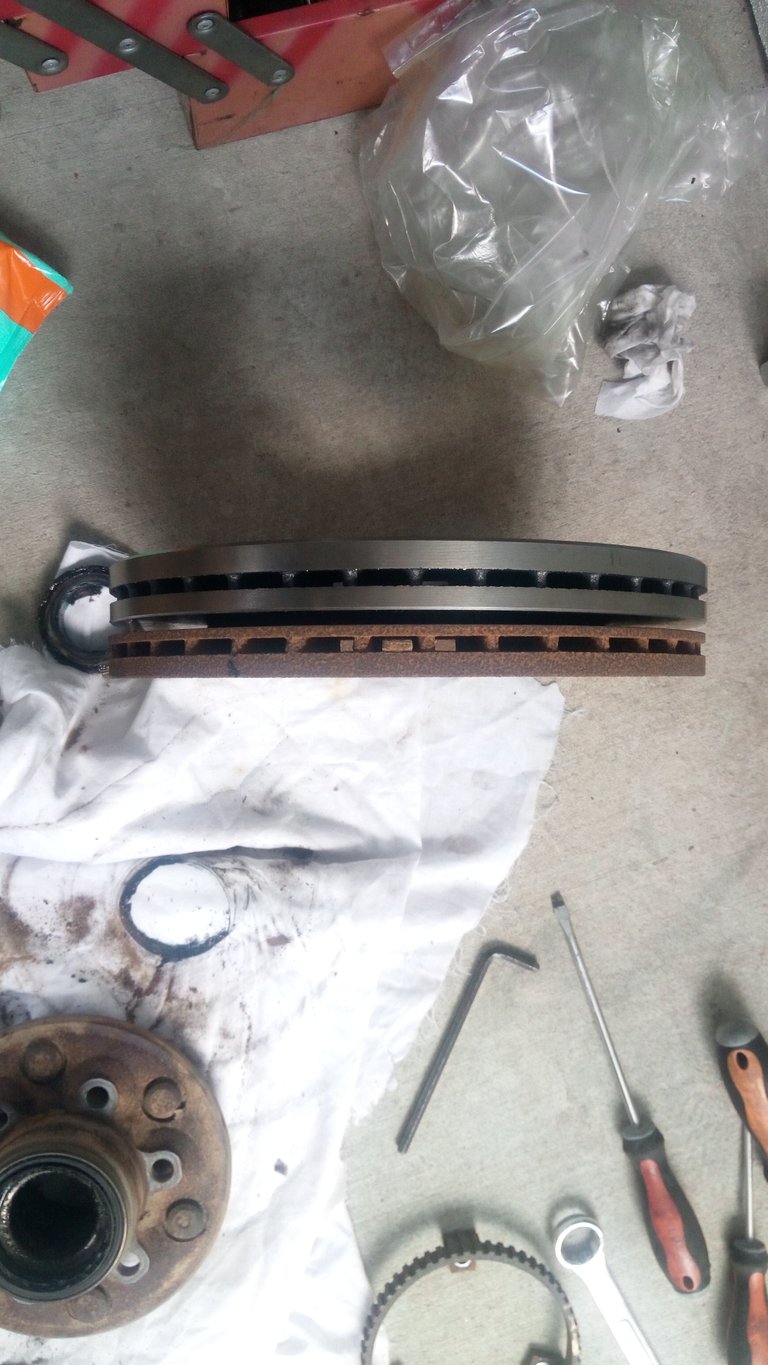 Both front brakes have been replaced as should be done to keep everything working nice and even.
Thanks for following along with me on my actifit posts 😀



5136