This has been a dull day as Uganda confirmed more 8 cases of the deadly Coronavirus!!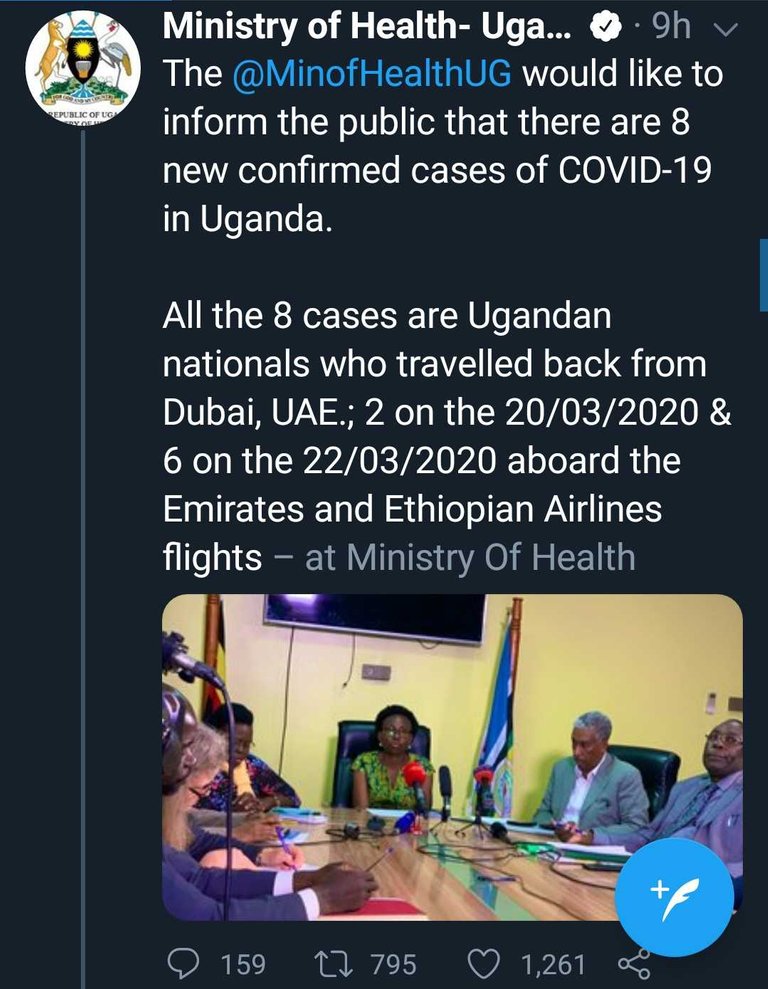 The President addressed us once again mentioning more strict measures hence I didn't leave home the whole day!!!
It's why I have failed to raise even 2k steps!!
Anyway we all hope for the best.
Love
Jarau Moses



1675