I know a lot of people feel the way I do about my dog. But I just have to glow a little bit about this marvelous creature. At 8 years old she is bouncy and eager and loves the park more than anything.
We go about once or twice a week this time of year because it is dark by the time I get home from work and the park is not that appealing, although I have been known to go in those circumstances. When there is a fresh blanket of snow and the moon is big and full and shining across the snowy fields, it is spectacular. But I was talking about today, wasn't I?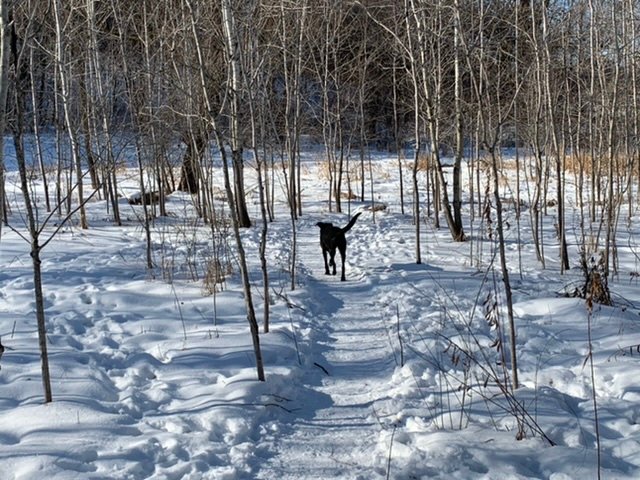 Today was a beautiful sunshiny Saturday but I was working in my jammies all day in the attempt to get work under control before I go on vacation in a few weeks. By the time I left the house the light was fading!
There's Zoey on the run with her ball.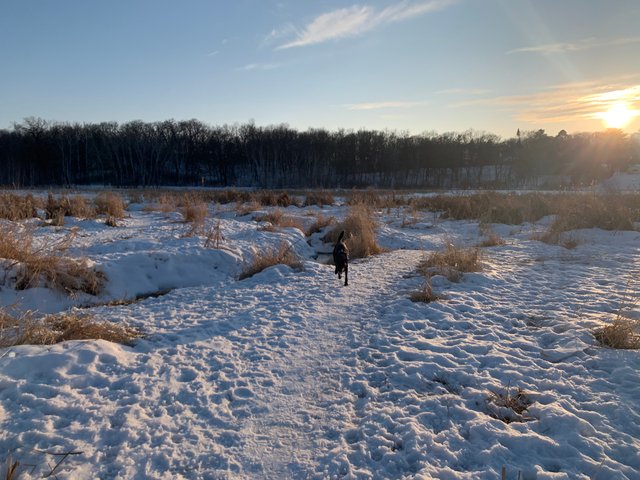 The late afternoon sun lit up the golden stalks in the frozen marshland.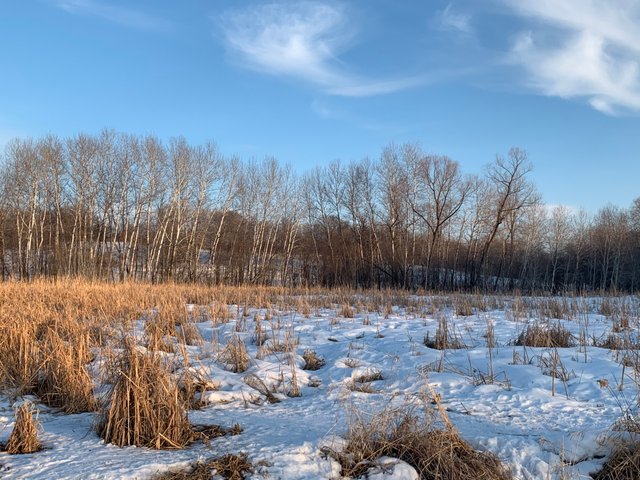 We walked along the creek, as usual. It seemed very springlike. The temperature was up above freezing and there were birds singing, and a lot of ice had melted from the creek.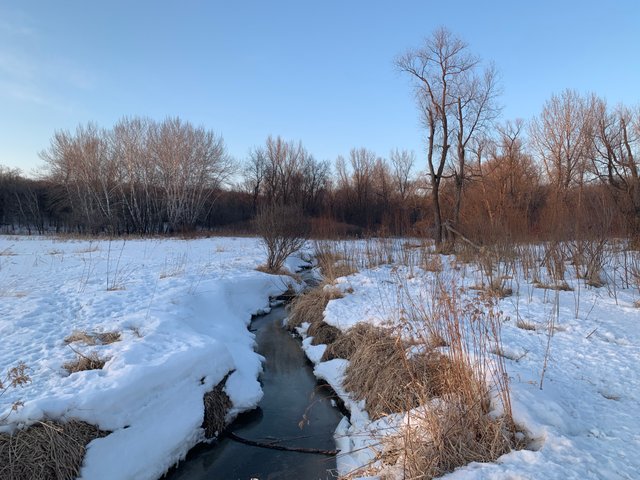 The sun was definitely going down, and from some camera angles it appeared to be heading toward dark while others showed the late afternoon glow. I took the following two pictures within moments of one another.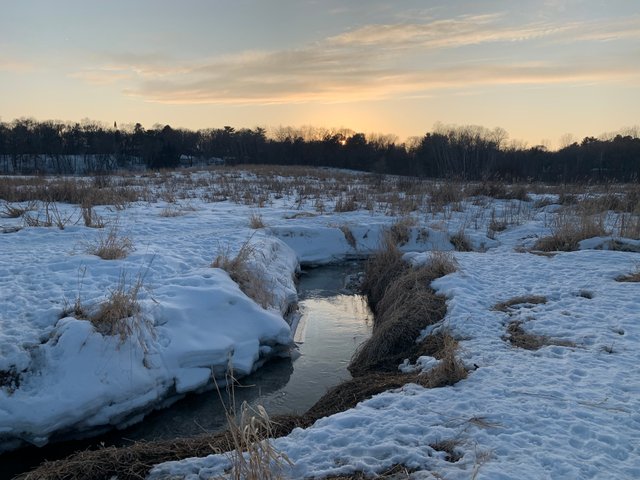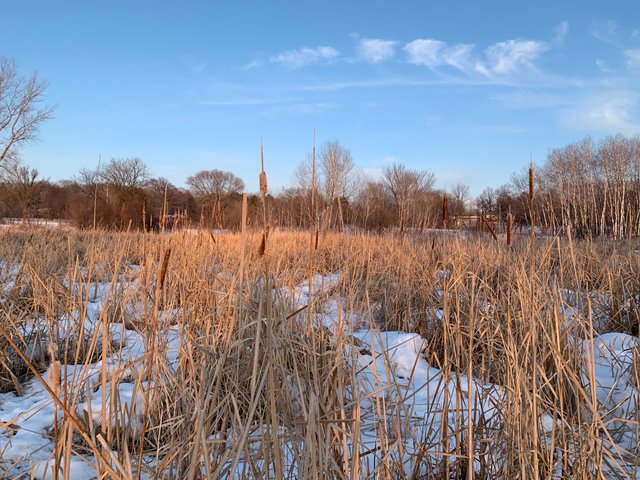 Zoey ran across the bridge to the other side because she likes for me to chuck the ball as far as possible.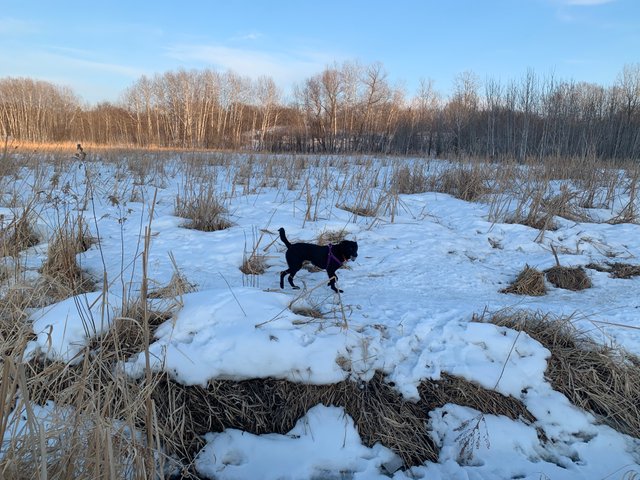 A little bit later I made her pose for me.
And the sky was turning some beautiful colors.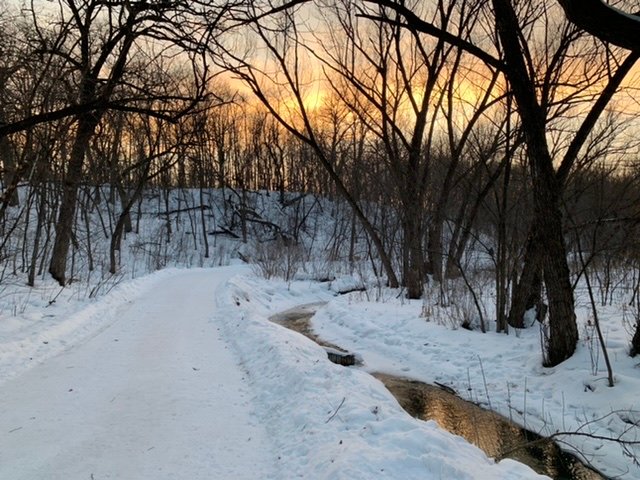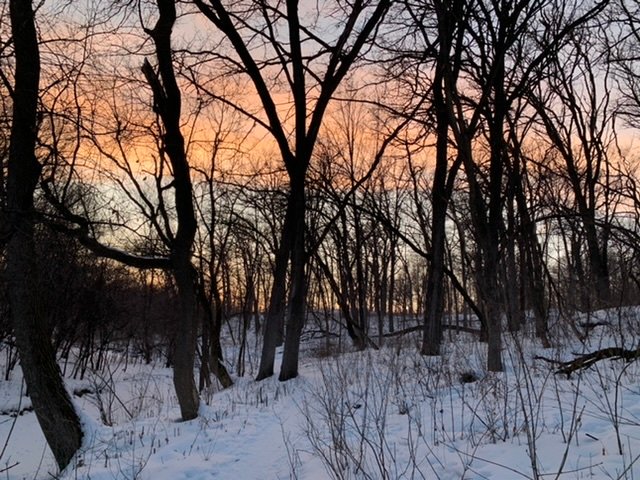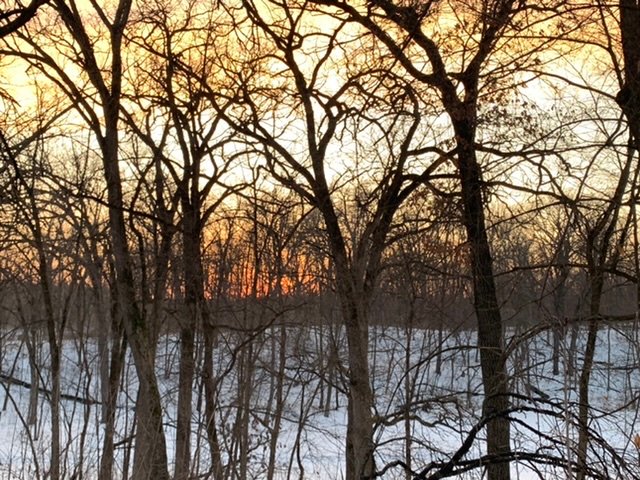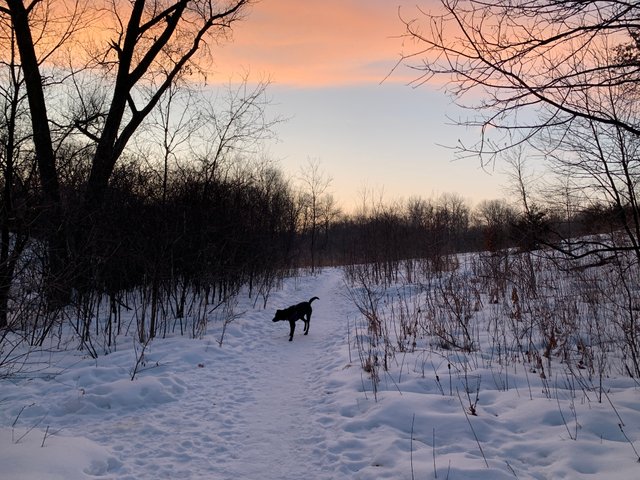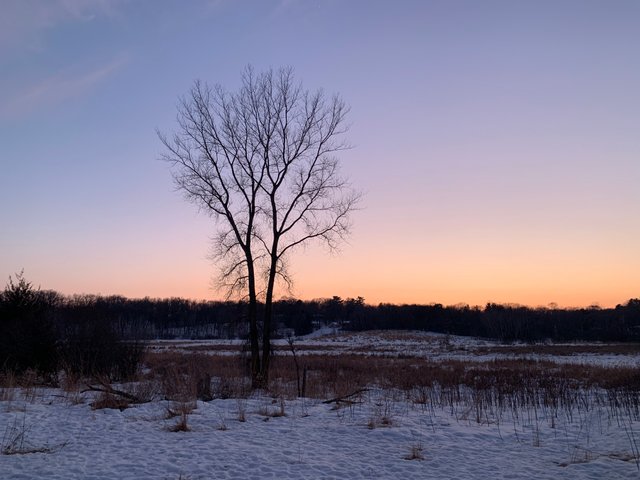 I hope you e enjoyed this little walk in the park!


19040