It was beautiful today, at long last, after many days of gray, rain, snow and cold. Even though it was much colder all winter I was braced for it. I knew I had to bundle up in all the layers and the extra thick gloves. Then when it warmed up above freezing, I switched to fewer layers, lighter coats and thinner gloves, and I suffer! The gray and cold penetrate every layer. We have been in that weather pattern for about a month, with a few half days of sun here and there.
But the sun came out at last and with it some warmth! And I just had to get outside. So after work today I walk about 8 miles on the trails!
As you can see there were plenty of people out walking, running and riding. Of course everyone was keeping a safe distance.
This is my favorite long path. You can walk or bike for miles on it. If you follow me you will be seeing more of it this spring and summer because I love to walk this path, with its canopies of trees. They are of course much prettier with leaves!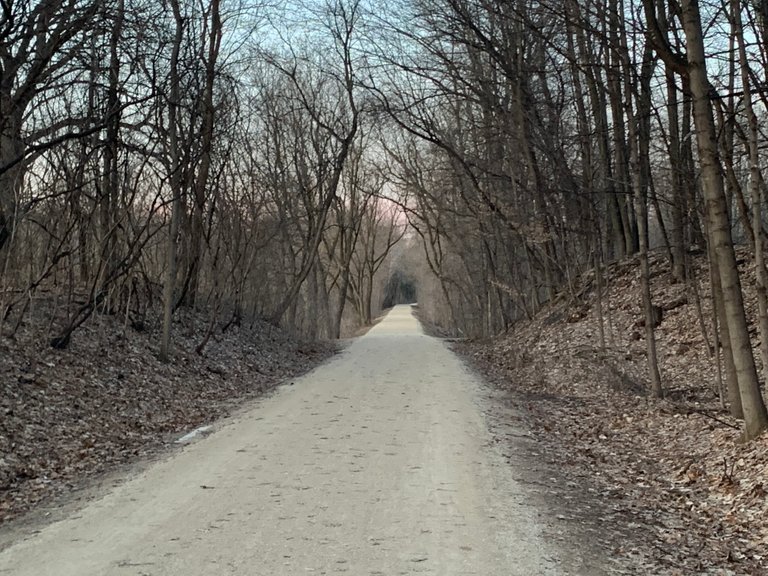 There are also a lot of ponds along the way. Some still have sheets of ice, like this one.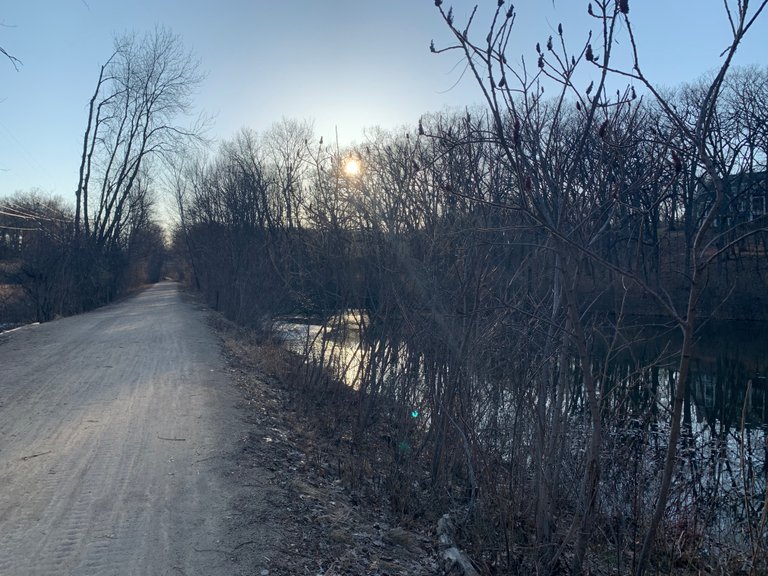 One pond was completely free of ice and was full of singing frogs. It is the first I have heard them this year, so they are just now emerging from hibernation. In another pond I saw a pair of wood ducks.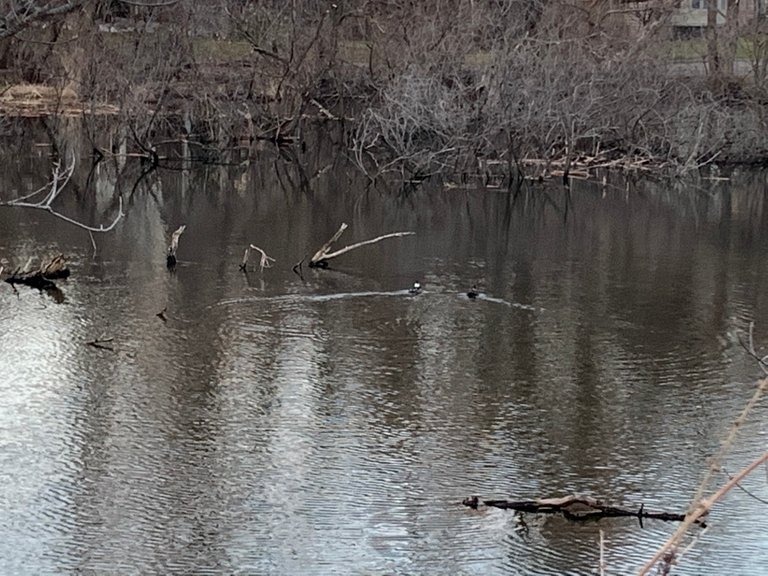 There are also gullies full of rain water and snow melt along the paths. Fortunately the path itself was mostly dry even though we had torrential rains two days ago.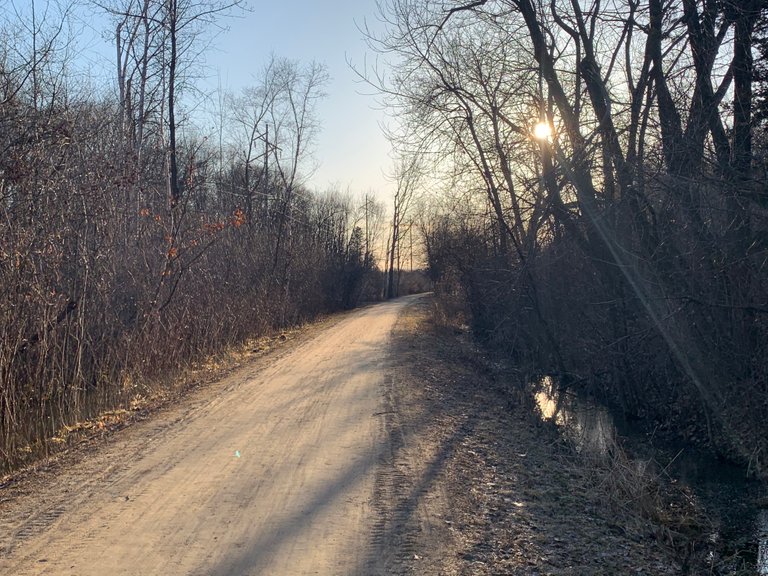 The ultimate destination is the lake. A few weeks ago it was frozen and covered with ice fishing houses. Now people are getting ready for boating season.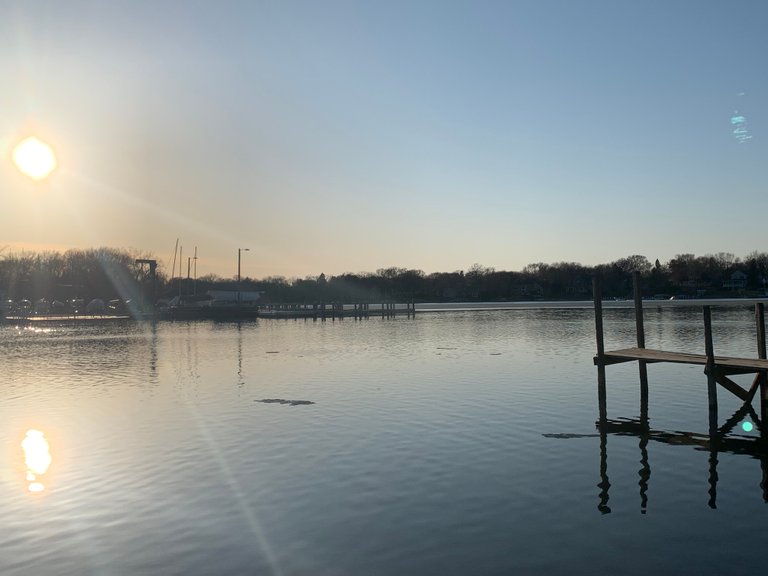 There are still a few bits of snow hiding in some of the ditches too.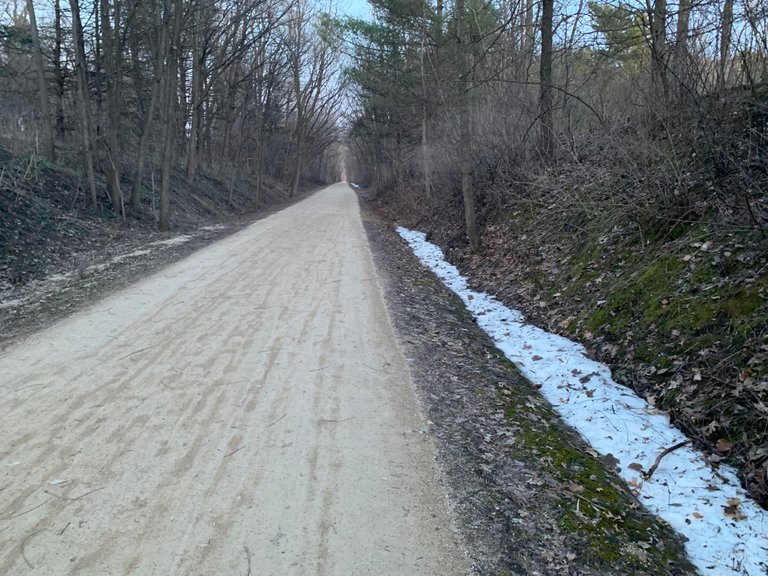 Someone had put up an encouraging sign along the path!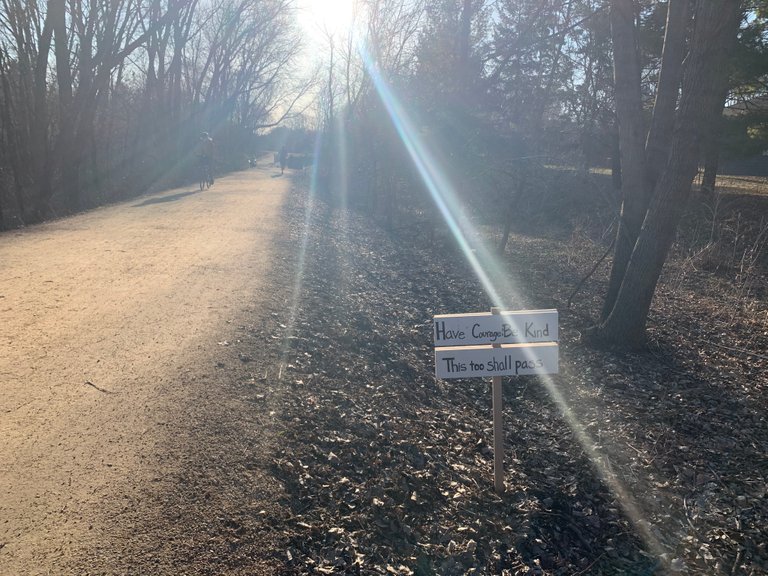 On the other side, a thank you to first responders.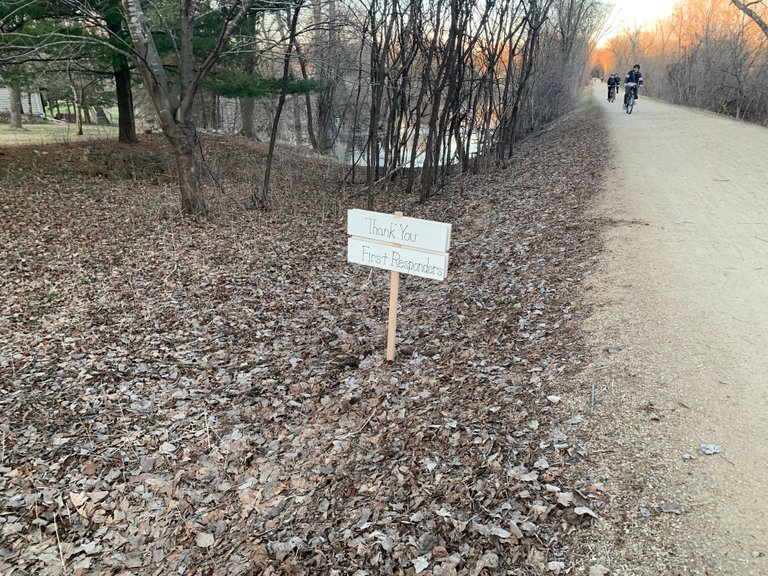 And I found a perfect heart-shaped leaf!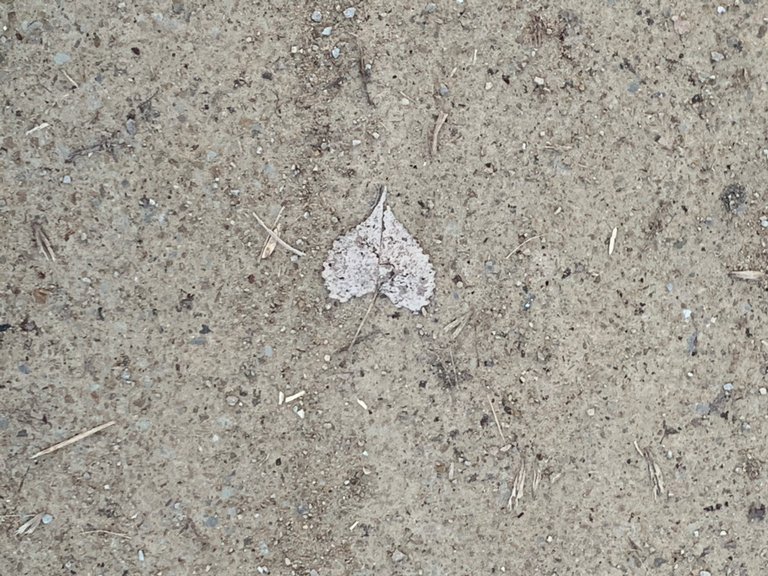 Thanks for visiting!



19338