It was a great day. I walked about 7.5 miles on the trail. It was fairly warm and tons of people were out on bikes and running!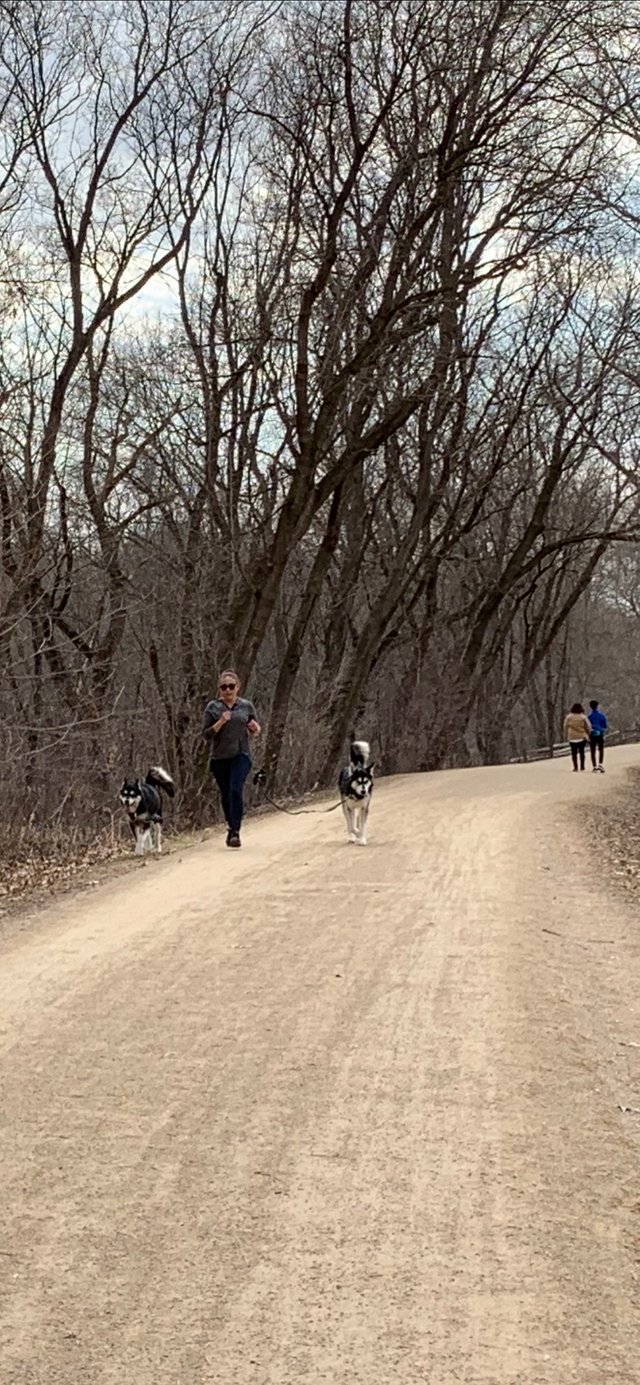 The picture above was actually one I took from quite a ways away from the runner and her dogs, and then I did a zoom in on my phone to get a closer view. I just thought those huskies running along with their dog mom were so cute.
The trail was beautiful, even though spring foliage has not arrived yet.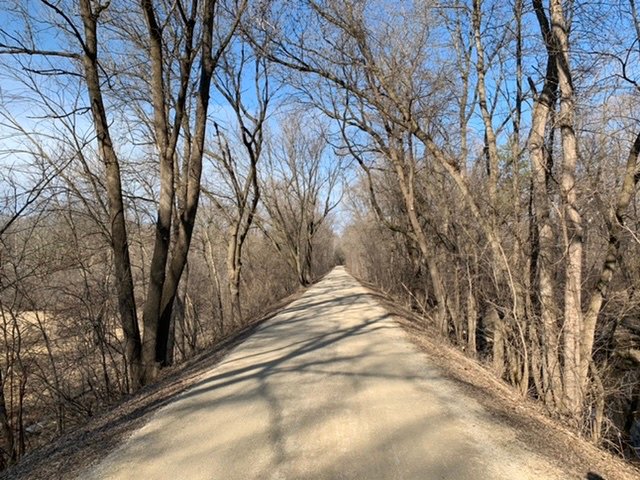 My destination and turn-around place is a marina. The official "ice out" announcement was last week, and the weather is warming, so the boaters are starting to bring out their vessels and take them for a cruise.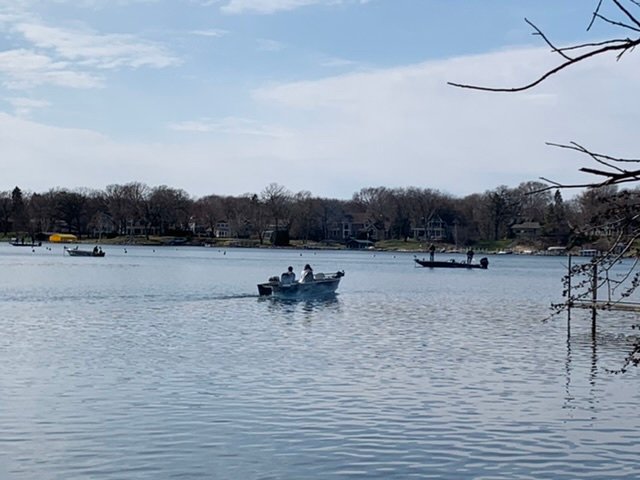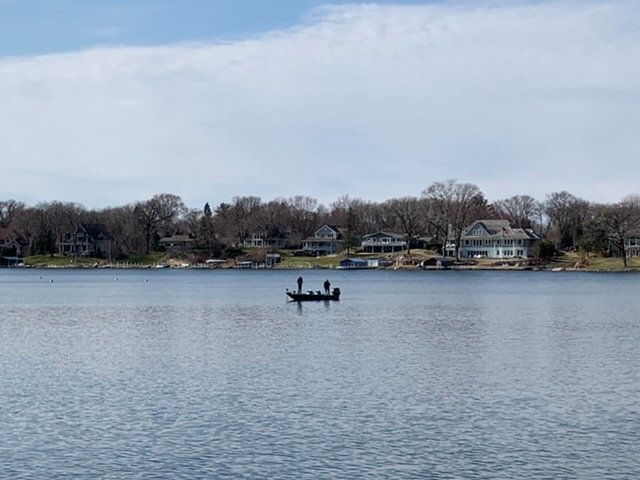 I used to like to walk out on this dock, but last time I did it, I nearly fell in due to loose boards. Looks like someone fugured out it needs repairs!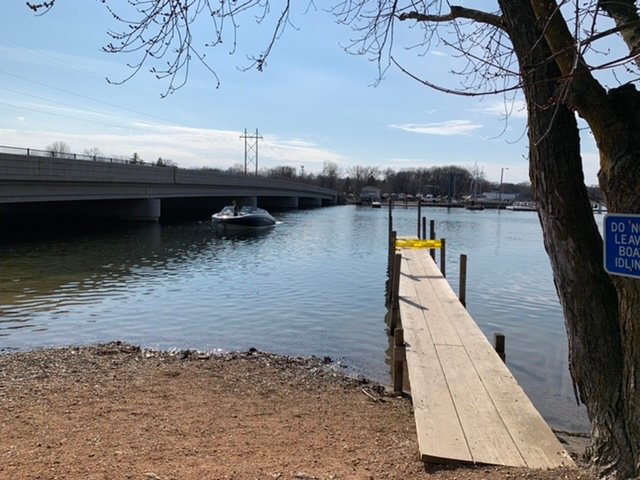 I had been walking for about an hour and a half, talking with my daughter on the phone, and we had just wrapped up our conversation when I saw my husband! So we walked together for about an hour longer.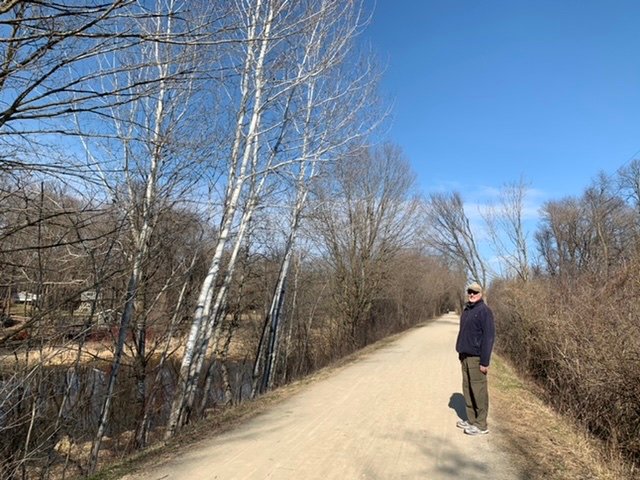 We saw a white kitty in the woods along the path.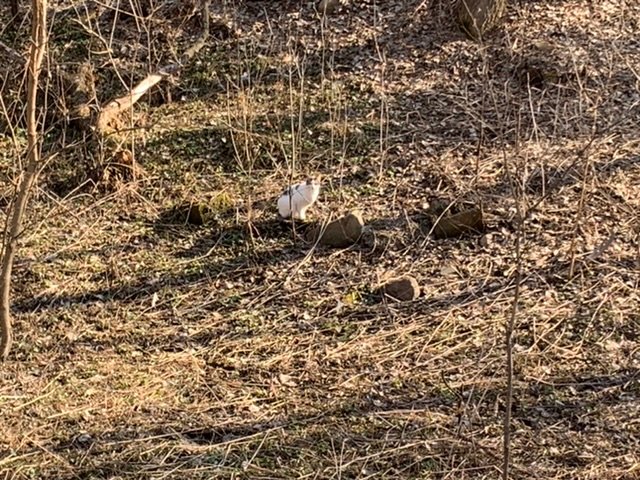 That was my walk! Thank you for visiting!
Join Hive at Hive.io
Hive is a social blockchain where you can join communities, share and curate content and earn cryptocurrency that is growing in value. Sign up for an account at
signup.hive.io
.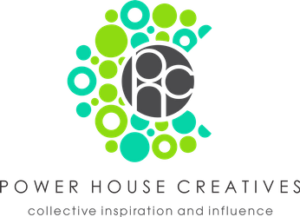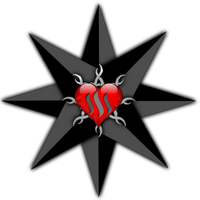 The Alliance: Join us in the Castle


18574