Zoey and I took a sunset walk. The park we go to is literally called "Purgatory." Hence the blog title!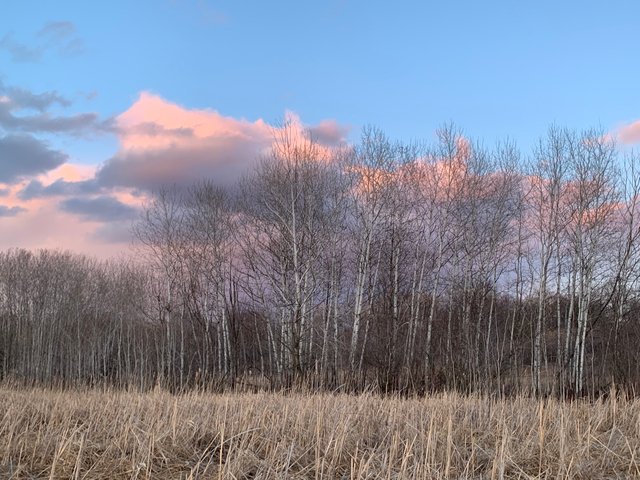 I know I've said in multiple past blog posts how much I love this park. But in case you are one of my 8.5 followers who have missed this important point, I will just go ahead and say it again. I LOVE it. I mean look. It is a sanctuary, an ode to beauty and nature and the senses.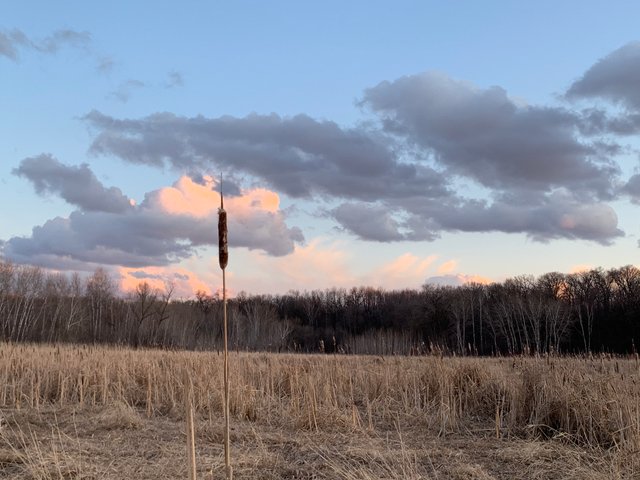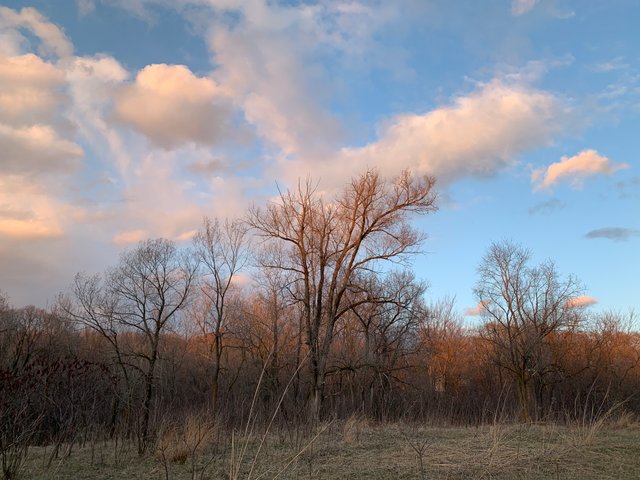 We had such a nice time walking and listening to the night sounds. All the red winged blackbirds has gone to bed, so it was just the rush of wind making sounds as it whooshed through the trees.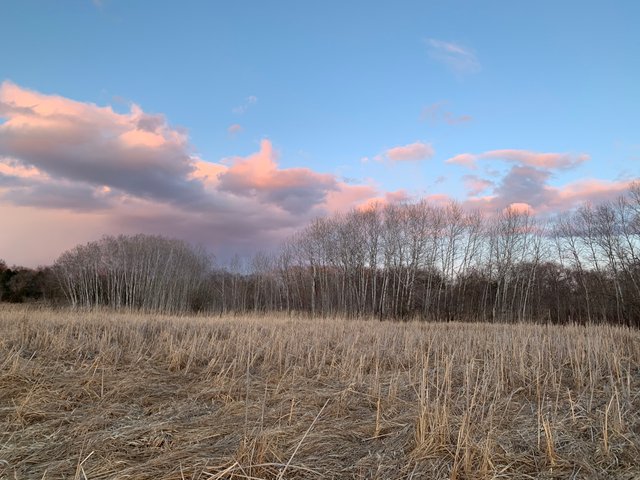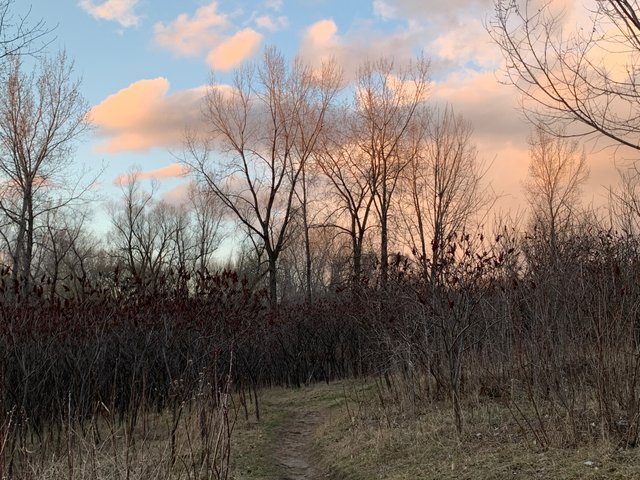 There were so many beautiful scenes of the setting sun, pink and yellow cloud wisps, and trees. I couldn't stop taking pictures.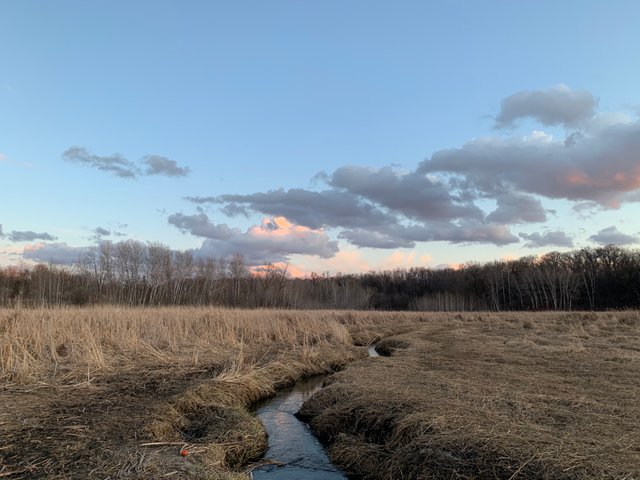 And Zoey of course made an appearance as she retrieved her ball.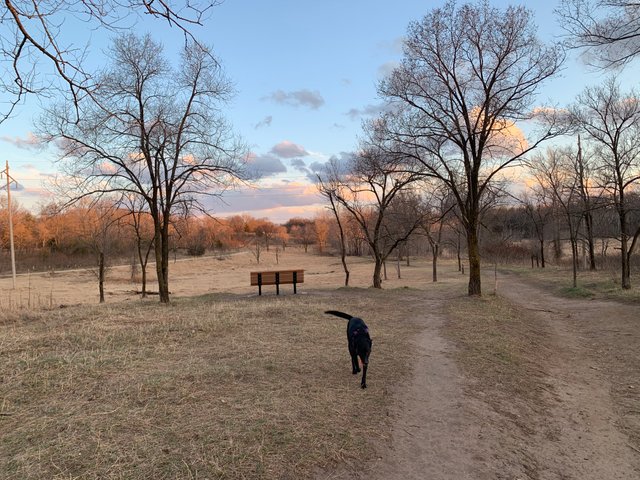 Thank you for visiting! I am pleased to participate again in Wednesday Walk hosted by @tattoodjay!
Join Hive at Hive.io
Hive is a social blockchain where you can join communities, share and curate content and earn cryptocurrency that is growing in value. Sign up for an account at
signup.hive.io
.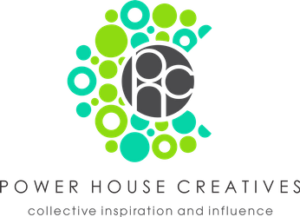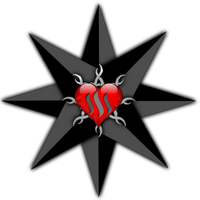 The Alliance: Join us in the Castle


8544