I pretty much walk daily, and I almost never miss getting my 10,000 steps for the day. But yesterday I somehow missed posting. It does happen once in a blue moon even though I am really dedicated to writing at least one a day. Yesterday? Zero!
Today was so beautiful - sunny, bright, but not hot. When a friend wanted to meet for a walk I was thrilled!
We both have black dogs, and they are just so cute running along together.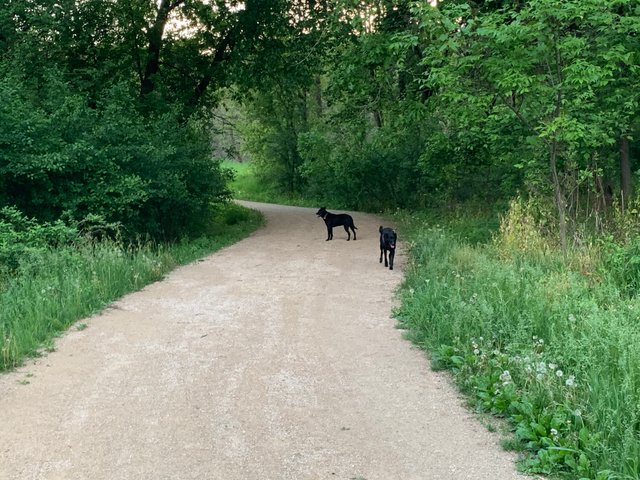 The greenery was amazing. Everything has exploded into color the last few weeks.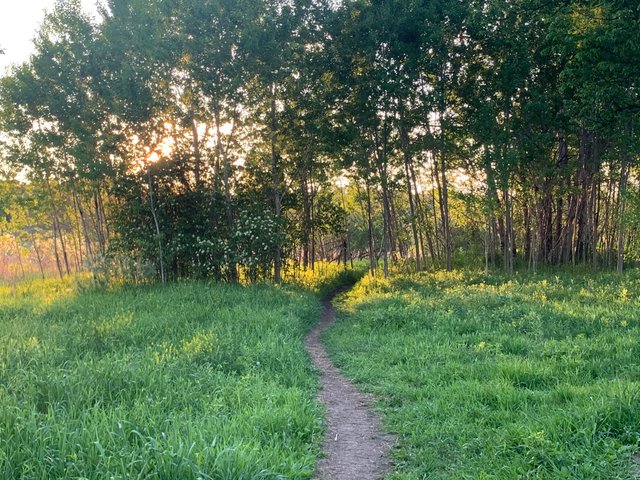 I love this stand of birches. I take pictures of it at many different times of day, in different lighting.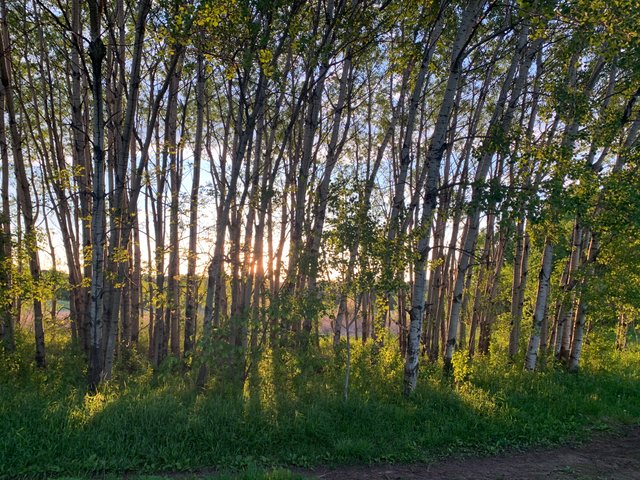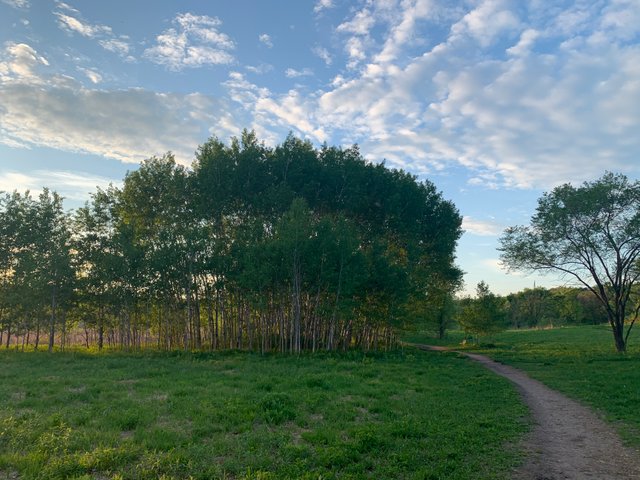 We saw this beautiful young buck who stood so still and statuesque that my dog ran right past him.
It was heading toward dusk and the sky was amazing over the marsh.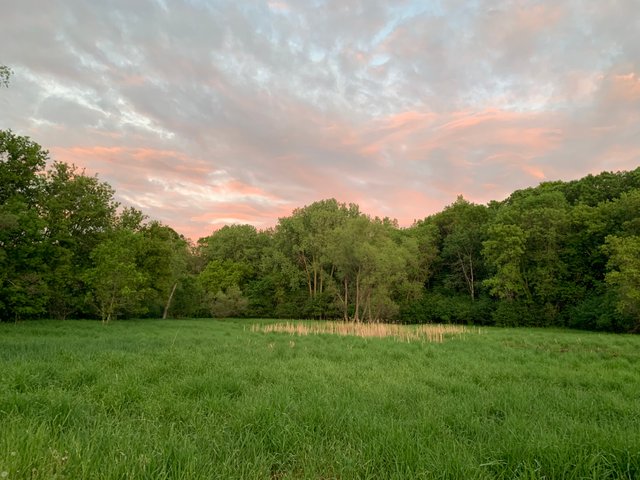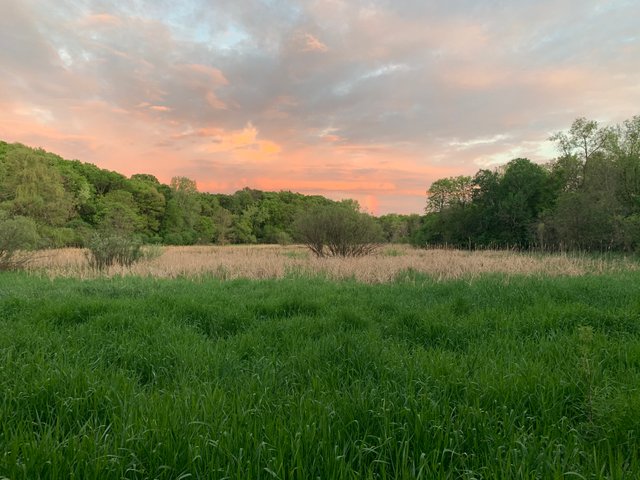 Do you see the distant rainbow? A wonderful omen and life metaphor, don't you think?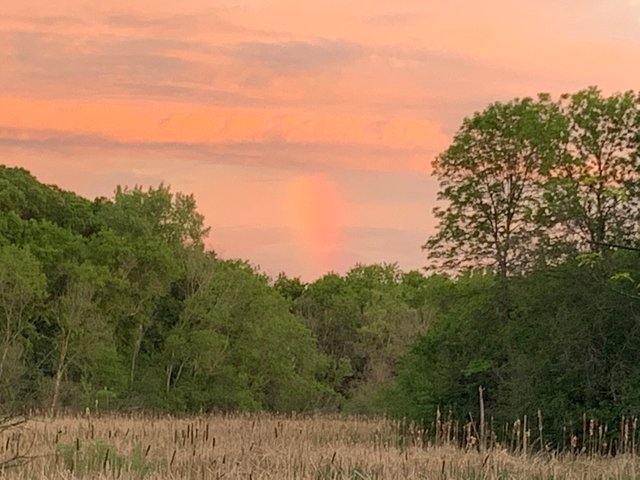 Thank you for visiting my post, and a big thank you to @tattoodjay for hosting #WednesdayWalk.

Join Hive at Hive.io
Hive is a social blockchain where you can join communities, share and curate content and earn cryptocurrency that is growing in value. Sign up for an account at
signup.hive.io
.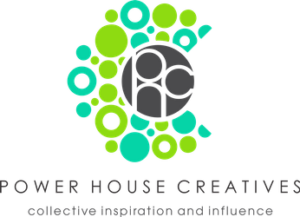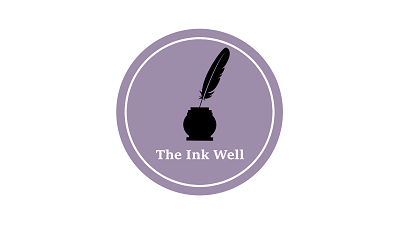 10198