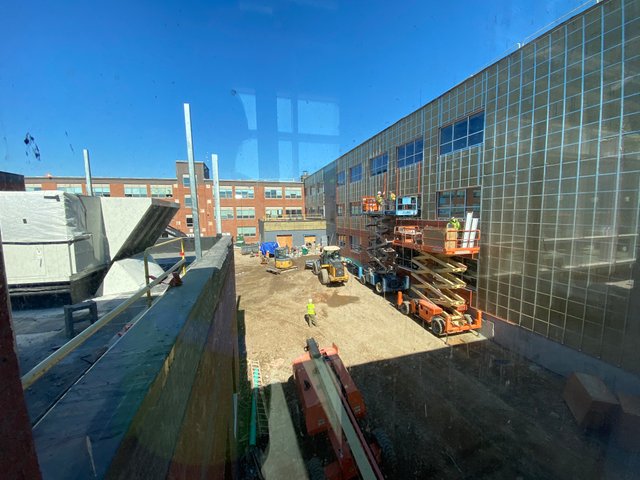 Yesterday was my most active day of the year so far (which is actually pretty pathetic). I logged over 14,000 steps throughout the day, most of which occurred in the morning during work. My company has the contract for Fire Extinguishers and Fire Extinguisher Cabinets (among other things) at a local high school that is getting renovated. I dispersed them throughout the school based upon the project drawings. There were only about 11 total cabinets, but it required a lot of walking. Above is a picture I took from the project site.
I gotta do better at logging at least 10,000 steps per day... but with the latest coronavirus developments in my area, it seems like I might be stuck inside for a while. We will see how this thing plays out, but by the sentiment of the people around me, I doubt it will be a pretty sight.
Stay safe out there folks!



14343