Over 6K on a cool Spring day.
I took a walk at night and it was cool and cloudy but not much wind and no rain. That was my activity this time.
I haven't checked my Hive Power rank in a while. A few weeks ago, it was 802. I know some people are selling all their STEEM and buying HIVE with it. I also sold some STEEM and bought some HIVE with the Bitcoin I got for the STEEM. Since I didn't convert all my STEEM to HIVE, I thought I would go lower in HP rank. Instead I am up to 726!!! 👍❤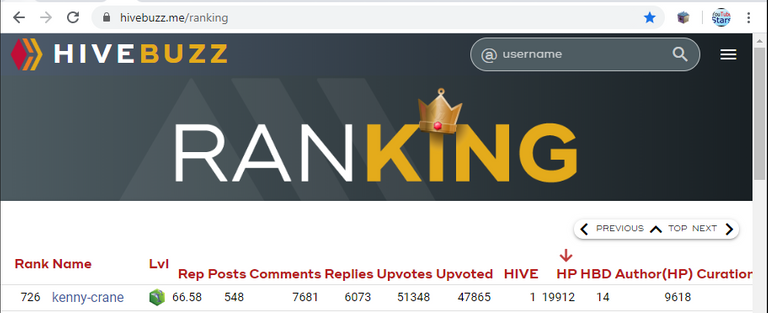 You can check Your Hive Stats Ranking at https://hivebuzz.me/ranking
What are you doing with your STEEM and HIVE?
My short term goal is to have 10K STEEM and 20K HIVE, and I'm just about there now!
I hope you're having a great week! ❤👍❤


6493