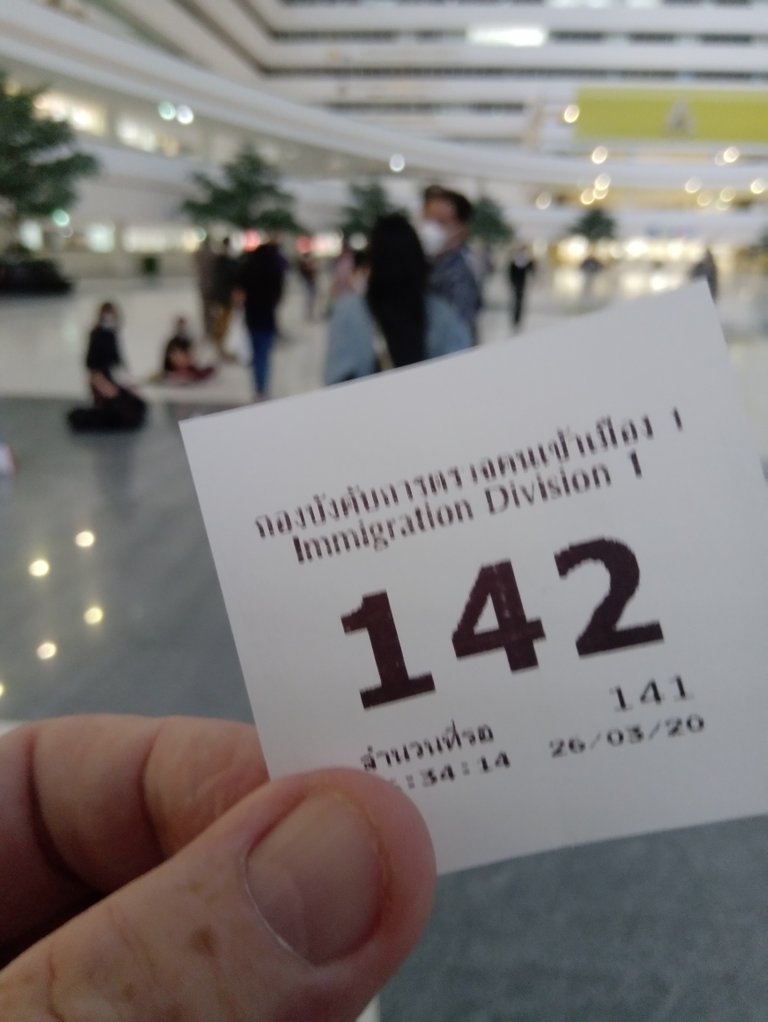 Yesterday, I had to extend my visa for 2 months at immigration hell as I couldn't do what I usually do every 3 months and take off to a neighbouring country for a few days r n r.
I was there at 5am and it was pandemonium as thousands of expats and tourists desperately try to stay legal and stay in Thailand.
Everyone was masked and they were attempting to keep people at distance but it was probably a melting pot of virus broth!
Best part? I missed one tiny bit of paperwork and had to go back and do it all again today!
Knackered, but impatiently hopping around in line and walking around meandering along everlasting queues is good for the step count!



5364