I played disc golf today on a couple of different eighteen basket courses. In the morning I recovered my Daedalus disc from the river near basket eight. Here's a view of the river: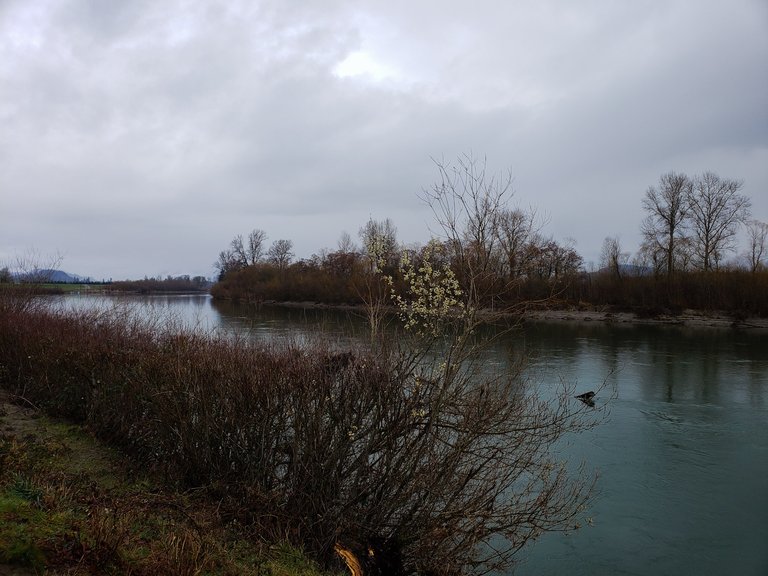 The disc had fallen right by the side of river but was so close to the waters edge that it was not easily seen from the embankment. I had to wade for maybe fifty feet or so in the river in order to get it. There was too much plant growth on the embankment to easily reach it without going in the water.
I returned a disc to a fellow disc golfer who was happy to get it back. My son had fished it out of the river the night before when we were looking for my lost disc.
My feet were a bit cold from wading and it was gently raining after a cold e-bike ride to the course. I ended up playing around a plus two or three for the eighteen baskets. I thought that was pretty good considering how I felt.
In the evening four of us played a doubles round on the pro course. I was not having a really good round and was being rather cautious with my throws. It started raining during the round too. When things get wet I have more issues with throwing the discs. I would rather play in the wind than the rain although I have heard other people claim the exact opposite.
The nice thing was that nobody lost any discs today and I ended up finding one that I thought might be lost from last night.
Here's a picture of a blue feather that was on the course this morning: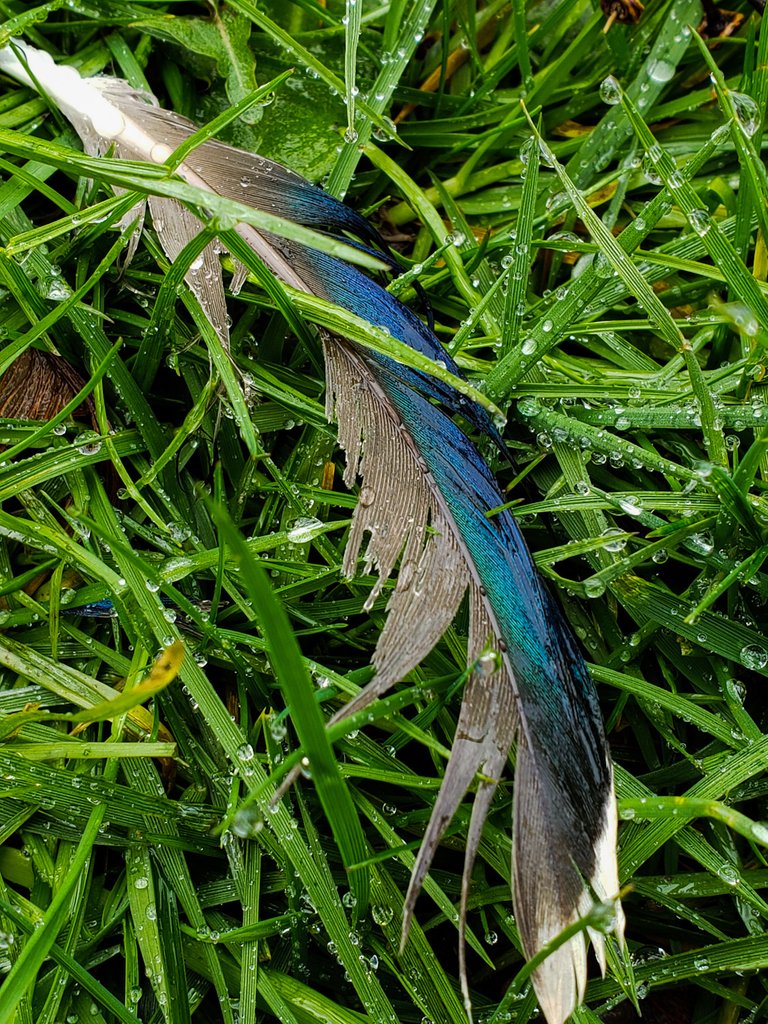 It feels like I'm getting in better condition for disc golf. It is easy now for me to play multiple rounds per day. It is really great fun playing with people.
Here's a fun video to watch to see some of the pro players play:
This video has some good tips for how to throw at different baskets: