I played disc golf with three friends today. We carpooled together to a local eighteen basket disc golf course that was pretty hard to play and heavily wooded. Here's a few pictures: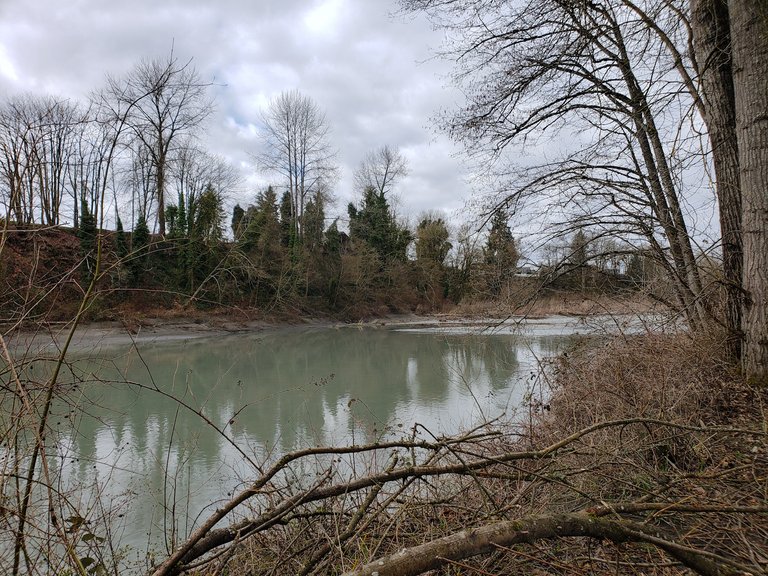 The river water was looking colorful from all the sediment and it was a really nice day to be out playing. Cloudy and a bit chilly but not windy or rainy.
Here's a picture of where my disc landed on one of the throws: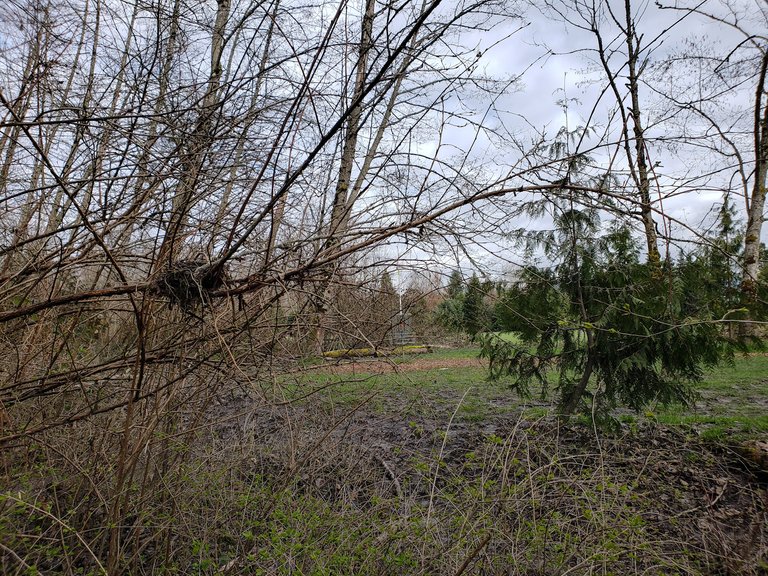 There was a bird nest right here that I had to check out but nobody was home. I think it must have been from last season.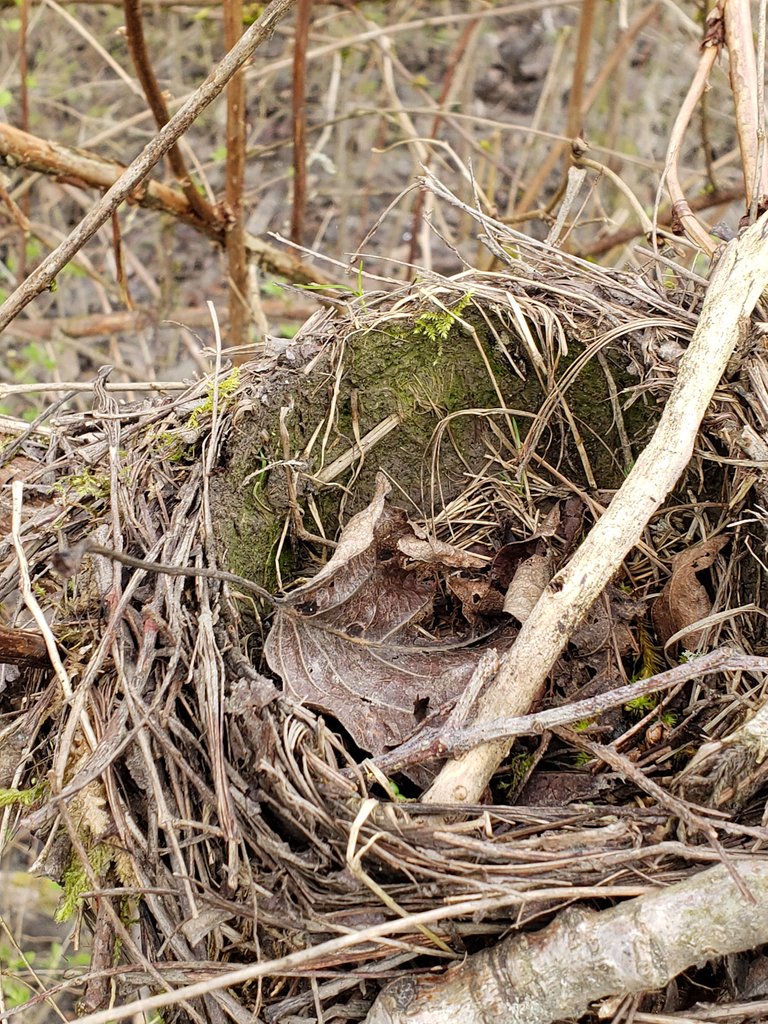 Here's another place where I manged to throw my disc: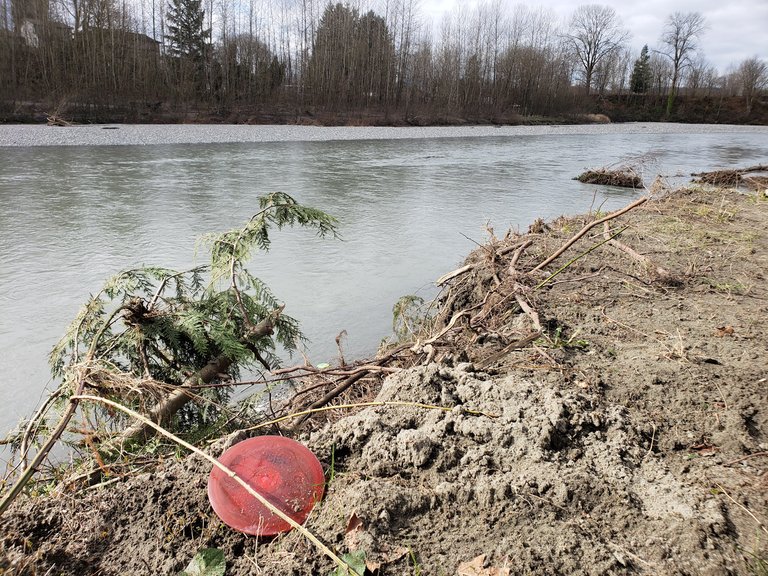 You can see my friends disc down in the water if you look close enough. We were nice and didn't make him throw it from out of the water, lol. (Technically, I think this should have been a re-throw from the tee or marked out of bounds at the embankment or water edge.)
My disc was really close to the edge and I worried a bit about the embankment caving off when I made my putt but it wasn't a long fall if if happened.
There was a mandatory marked on this hole that you needed to throw around. The river had eroded the embankment enough so that there was not a lot of room to work with to get around the mando and this made things kind of difficult.
Sometimes when you want a disc to fade back it just doesn't seem to do that. I watched my friend's throw pass nicely around the left of the mando and drop in the water. I threw from the tee and did almost the same thing but my throw faded just enough to stick on the edge.
Here's some interesting looking stuff that was on the edge of the embankment. It looks like something that was under the water for some time. I liked the way the rocks were stuck on it.
I rode my regular bike home from the park after my friends dropped me off there. I didn't want to leave my e-bike in the park for that long while we were gone. It has been some time since I last rode a regular bike. It was really slow riding back up the hill with a heavy pack of disc golf discs. It makes me really enjoy my e-bike all the more.
---
Thanks for reading! I always value your support and comments. The pictures were taken by me with my Galaxy S9+. Text and graphics copyright lightsplasher & litesplasher.

---


11166

Cycling, Daily Activity, Golf, House Chores