My son and I threw a couple of rounds again today. It was a very close game each time and very nice weather to be out. There were a few more people in the eighteen basket course but they were in small family groups and very isolated from each other.
Here's a couple of picture that I took today.
Looking away from the basket on the tee pad of hole twelve: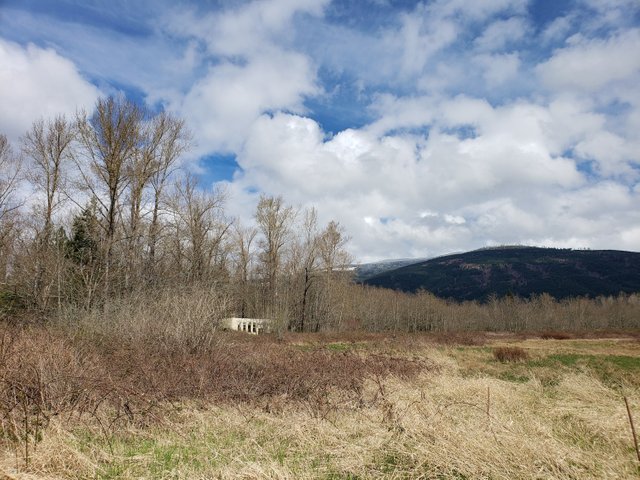 Looking towards the basket on hole twelve: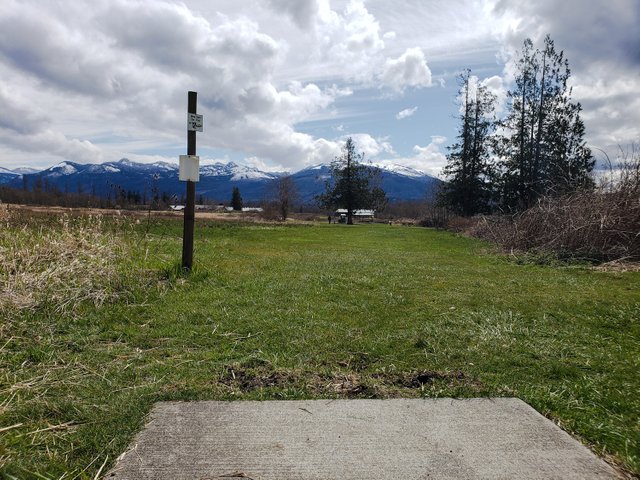 This hole is marked as 364 feet. On a really good day I can get it down there next to the basket. Usually I under throw it and it fades to the left into a kind of marshy area. Technically that would be marked as out of bounds but the lines are really hard to see this time of year because the grass is all the same height.
If it is windy an understable disc can turn to the right and get into the tree or brush. That is actually more trouble to deal with especially if is short and lands in the bushes.
The safer throw is to not try to reach all the way down next to the basket. That's not as fun though so I usually go for it and play out of the swamp, lol.
It is actually not that hard to par, if you count the swamp as in bounds and don't mind throwing out of there. Getting a birdie is really hard for me because it is a long throw for me to make and my accuracy is not good at this distance.
---
Thanks for reading! I always value your support and comments. The pictures were taken by me with my Galaxy S9+. Text and graphics copyright lightsplasher & litesplasher.
---


11471

Daily Activity, Golf, House Chores