I moved the lawn today and did some yard work in the early afternoon. It was kind of cloudy but pretty nice so we went out driving around for a bit.
Here's today's view of the daffodils: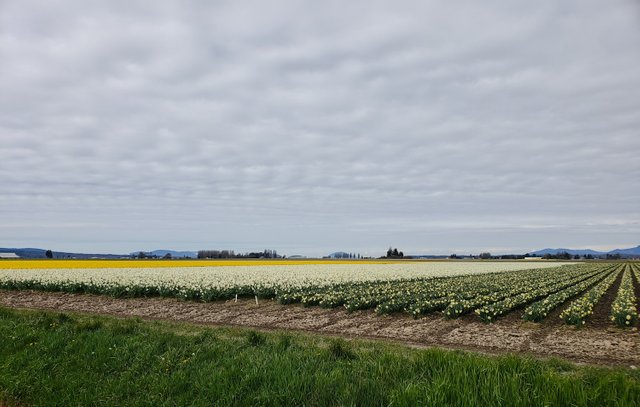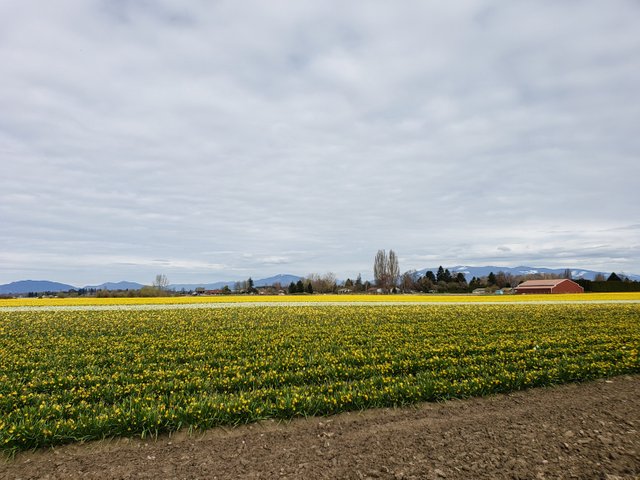 There were still no tulips visible coming up or flowering. Perhaps the expected sale of tulips is low or they are planting other crops. I don't know anything about how they grow those flowers and produce the bulbs.
My son and I also played an eighteen hole round of disc golf. There was one other small group on the course. It was a bit windy and difficult to make putts.
I almost threw my disc in the river on hole eight again. I was lucky to get it back without having to wade out in the water. The wind was blowing towards the river and I threw the disc too high and it faded hard to the right and went down the embankment.
The scores for the round were really high compared to what we usually score on this course.
I hope everyone is doing fine and getting some steps logged. I think daily movement is helpful for your immune system to operate well.
---
Thanks for reading! I always value your support and comments. The pictures were taken by me with my Galaxy S9+. Text and graphics copyright lightsplasher & litesplasher.
---


10166

Daily Activity, Golf, House Chores, Yard Work