It was a gorgeous spring day and my son and I played a couple of rounds of disc golf. He is on spring break and there is not much else to do around here. Lucky for us there is not many people out in the park and we are able to keep some distance between us and the other people.
My score was not really good for the first round and my son won but on the second round in the evening I ended up winning. We played with just one disc is the evening and it did not make that much of a difference score wise. It is fun to play with one disc for a change.
When you throw a putter or a driving putter disc you can tell a lot more about what is going wrong with your form. When I try to throw a putter really hard I need to be very careful not to throw it too low and nose down. Driver discs work better with a lower release but putters are different.
This morning I tried just a little bit of parsley in with my nettle tee. Here's a picture of the brew: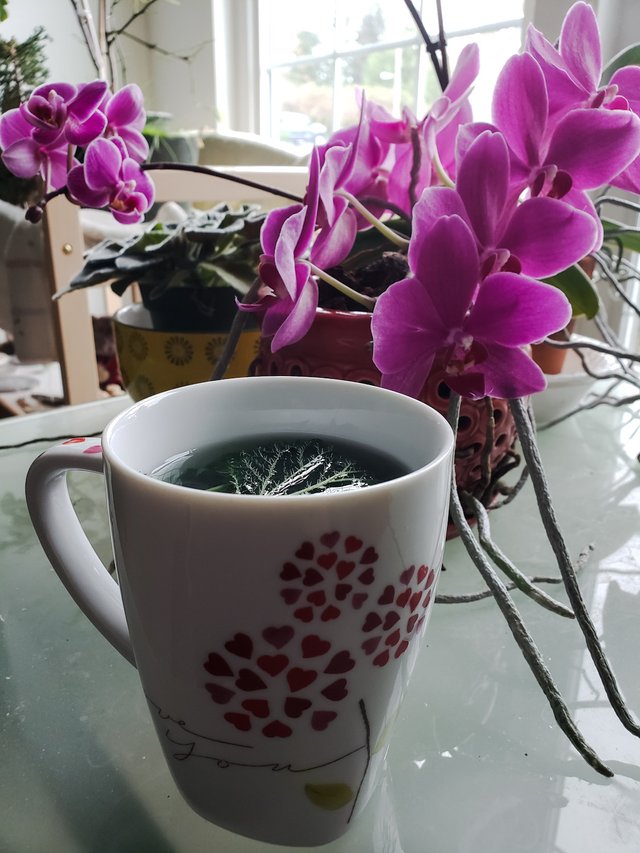 The parsley is very tasty and tender right now and was good in the tee. It grows wild in my yard. The bugs don't seem to like it much.
It was not that eventful today with kind of a slow pace without a lot of things to do. I'm happy with this but it has been stressful with everything that is going on.
---
Thanks for reading! I always value your support and comments. The pictures were taken by me with my Galaxy S9+. Text and graphics copyright lightsplasher & litesplasher.
---


10672

Daily Activity, Golf, Walking